Eminem Recalls The Struggles Of Trying To Get Signed: 'I Was Super Depressed'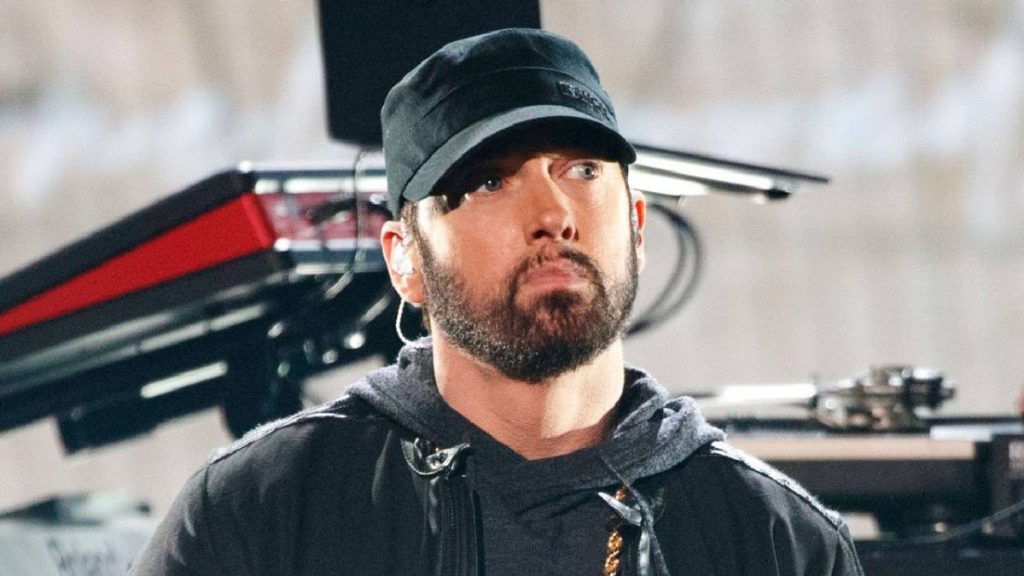 Eminem has opened up about the difficulties he faced while trying to get a record deal in his early years, revealing that he struggled with depression before he got his big break.
"All I ever really wanted to do was to be a respected MC," the rap legend told XXL. "To make enough money to survive, so that I wouldn't have to work a regular job. That ties into my competitive spirit, and I don't know when that's going to go away, if ever. That's probably my biggest weapon mixed with lyricism."
He continued: "Before any of this happened, before I signed to Dr. Dre and Interscope, I remember having this conversation with Royce [Da 5'9″]. We had somebody at this Hip Hop label who said they wanted to sign me when I was working with the Bass Brothers. I made three or four songs, and we gave it to this guy, and found out that he worked in the mail room and he wasn't really who he said he was."
Em continued by saying this betrayal was the straw that broke the camel's back and that for a moment he lost all hope of ever becoming a successful artist.
"I was at the lowest point. I didn't even know what I was going to do because it didn't look like it was going to happen," he said. "I'm 24 years old and I got a baby to take care of and all I want to do is rap, but it didn't look good. I was super depressed."
He added: "So, Royce and I are having this conversation. We loved Redman. To this day, love Redman. Huge fuckin' fan. And we had this conversation and I said, 'Man, Royce, if we could just go gold, man. Think about Redman. He's got so much fuckin' respect. It doesn't have to be any of that other stardom shit.'
"That conversation just always sticks with me because as shit started happening, I'm thinking, This is next-level shit. And I never expected it. There are a lot of building blocks and things that had to fall in place for things to go the way they did for me and if you take one of those pegs out, the whole fuckin' thing would've fallen down." 
View this post on Instagram

As the story goes, Eminem gained notoriety in his Detroit community doing competitive battle rapping, and eventually signed with Jeff and Mark Bass' F.B.T. Productions. In 1996, he released his debut album Infinite, a commercial failure that gained no traction among DJs or on the radio.
As a result, Eminem crafted his Slim Shady alter ego, and used it as a vessel to craft much more violent and menacing rhymes. He then released the Slim Shady EP in 1997, which was covered by The Source and eventually fell into the hands of Interscope's Jimmy Iovine and Dr. Dre, who signed Eminem to Aftermath in 1998.
Eminem has given numerous reflective interviews since the release of his latest greatest releases compilation Curtain Call 2, which boasted a collection of tracks from Em's Relapse days in 2009 up to 2020's Music To Be Murdered By.
In an interview with longtime manager Paul Rosenberg on his new podcast Paul Pod: Curtain Call 2, the pair opened up about another sensitive subject in Eminem's life: his 2007 overdose that almost killed him.
"It took a long time for my brain to start working again," Em admitted, to which Rosenberg replied: "I mean, you literally were coming off of an overdose and they had to sort of stabilizing you with a few medications. And some of them took you a minute to adjust to – let's just leave it at that."