J. Prince Calls Out 'Dumb Mothafuckas' Blaming PnB Rock's Death On His Girlfriend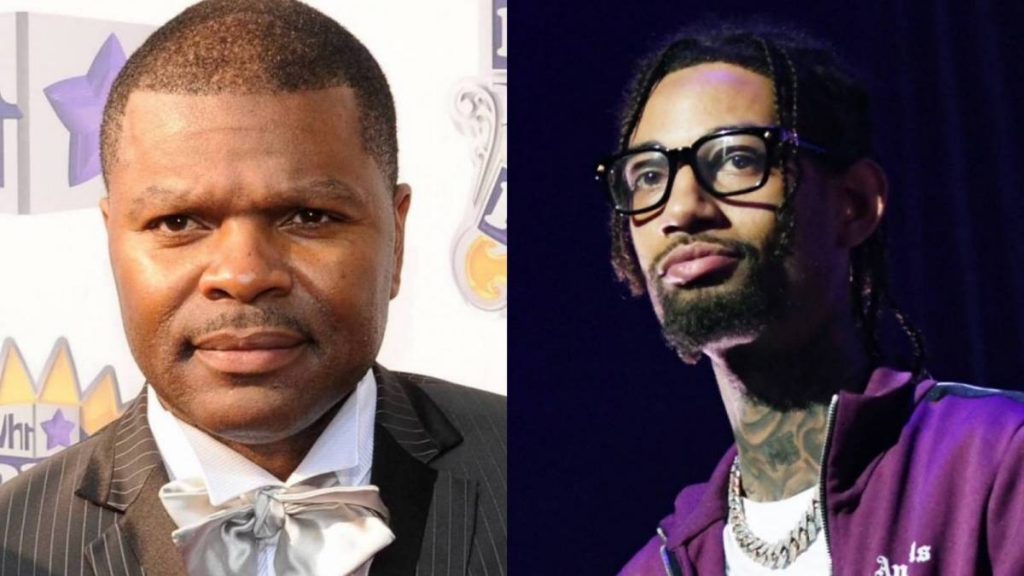 J. Prince is among the many defending PnB Rock's girlfriend and mother of his two daughters, who was with him at the time of his murder.
The platinum-selling rapper was shot and killed on Monday (September 12) at Roscoe's Chicken & Waffles in South Los Angeles as he and Stephanie Sibounheuang were having lunch.
Some people pointed the finger at Sibounheuang for sharing an Instagram post with their location. But the Rap-A-Lot Records founder scoffed at the notion in a recent Instagram post.
"RIP to @pnbrock and my condolences to his family, friends and fans," he wrote. "To all of you dumb mothafuckas blaming his girlfriend for his death, you're wrong as 2 left shoes. Here's a woman that's been traumatized by seeing her boyfriend killed in front of her and you dumb fucks are adding insult to injury with dumb shit that you dont know to be facts."
View this post on Instagram
J. Prince continued by pinpointing what he believes is the real issue — and that's wearing expensive jewelry without armed guards.
"As a man and leader you have to teach your girl what and what not to do – if you know," he said. "I believe the root of the problem is wearing jewelry without proper security. Until rappers and others come to the realization that if you put cheese in front of a rat without the trap, they will eat & run every time.
"To make myself clear if you're wearing jewelry without proper security: Understand you're making yourself a target because some clowns will kill you for jewelry. Also understand, if a robber has a gun in your face asking for your jewelry… it's smarter to give it to 'em alive, than them to take if off you shot or dead."
Pop Smoke was killed under similar circumstances in February 2020 when multiple suspects attempted to rob him at a home he'd rented in the Hollywood Hills.
According to The New York Times, a detective involved testified in May 2021 that a group of teens believed to be responsible for the killing were desperate to steal the rapper's diamond-studded Rolex.
The investigator said they had their eyes on Pop Smoke's Cuban link chain but only managed to get the watch, which they then resold for a paltry $2,000.
Prince had some additional words of wisdom for anyone showing off their riches. "To sum this all up, be smart and don't wear jewelry if you're not prepared for the jackers," he wrote. "Live to see another day…wear it another time. Its just that simple.
He concluded: "Understand you can't rationalize with a wolf mentality. They dont care if you're a good person or not … they just want to eat. This is life saving wisdom. Take heed."
Cardi B also stood up for Sibounheuang in a tweet that read: "I highly doubt nikkas was looking at PMB's babymom IG. He was in a bad location and people stay outside plotting. It's very irresponsible and inconsiderate to blame her for something so tragic. We should be sending nothing but love to her and his family at this time."