'Euphoria's Angus Cloud Stars In Juice WRLD's 'Cigarettes' Video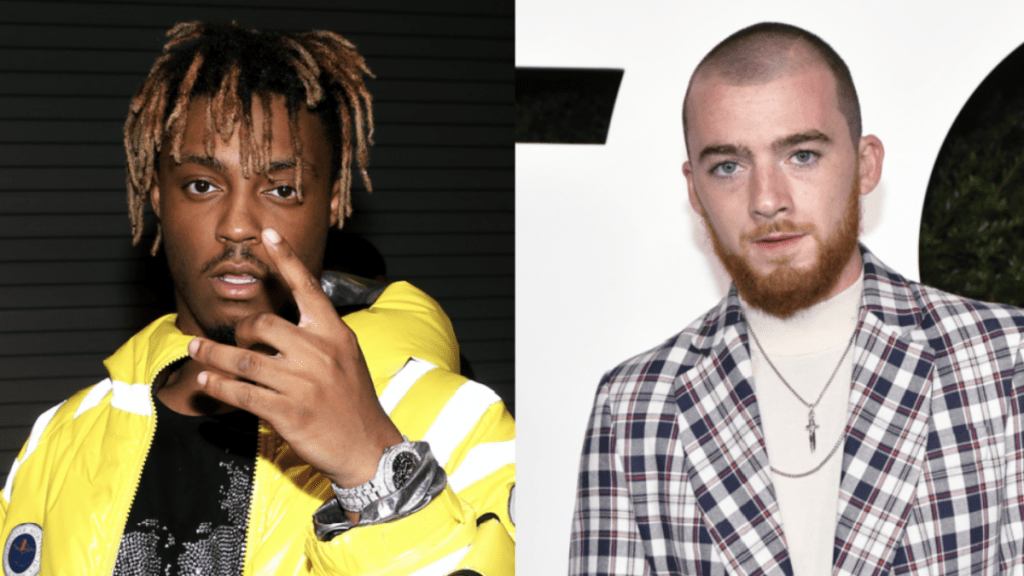 Juice WRLD's "Cigarettes" single already received the animated visual treatment in February coinciding with the track's arrival, but now his estate has unleashed a short film directed by Steve Cannon to give the song a second life about a month later with its release on Thursday (March 3).
View this post on Instagram
The cinematic clip hones in on themes of addiction, alcoholism, love and friendship, which were all prevalent in Juice WRLD's music. The film's main character is a warehouse worker stocking shelves where he starts mixing in alcohol into his daily route while on the job.
His performance begins to slip and his boss realizes what's going on and sends him home where he then stumbles into the bar and receives a call from his girlfriend who grills him about being out drinking. After hitting rock bottom, he's shown on a journey to becoming sober for 999 days.
Angus Cloud in the new Juice Wrld video clip pic.twitter.com/WjGvUBa7Ic

— you (@hissein02) March 3, 2022
Euphoria's Fezco a.k.a. Angus Cloud also makes a cameo in the role of one of the main character's friends, as they take a trip to a club for a night out. He can't fight off the alcohol temptation any longer and goes to the bar to order a drink before he's stopped by his girlfriend and the couple happily escapes the club scene.
When Cloud broke out as a Euphoria star in 2019, many Hip Hop fans connected his look to that of Mac Miller. Just don't expect him to take on the role of the late Pittsburgh native when it's time for the Mac Miller biopic.
"I mean, no, I don't think so," he told etalk. "Taking on someone's whole life and becoming that person like, how much respect you have to give them to actually try to portray them, you know? Like, you have to learn, you know what I'm saying?"
"Cigarettes" currently holds at No. 78 on this week's Billboard Hot 100. The Nick Mira-produced track — which was recorded in 2018 — peaked at No. 43 on the Hot 100 in February.
Watch the video below.