Fabolous Reminded Of Emily B Assault After He Tweets About Will Smith Oscars Debacle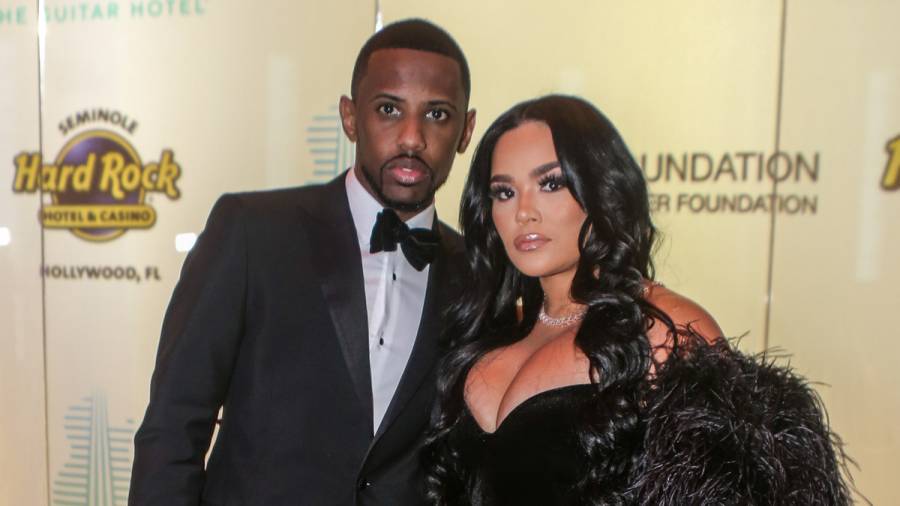 As the buzz surrounding Will Smith's smack heard around the world begins to wane, the internet has already been flooded with memes, jokes and reactions involving the unforgettable Oscars incident. Hip Hop artists such as 50 Cent, Snoop Dogg, The Game and Royce Da 5'9 were among the many joking around about it.
And while many laughed along, Fabolous didn't get the same response to his Oscars commentary. On Sunday (March 27), shortly after the altercation took place, Fab tweeted, "Chris Rock is a real professional cuz ain't no way … ain't no way," a nod to the restraint the comedian showed when Smith slapped him on live television.
He also tweeted a quote from Will Smith that he included in his acceptance speech, writing, "Love you make you do crazy things. – Will Smith."
Chris Rock is a real professional cuz ain't no way.. ain't no way bruh 😂

— Fabolous (@myfabolouslife) March 28, 2022
Love will make you do crazy things
– Will Smith

— Fabolous (@myfabolouslife) March 28, 2022
But people were quick to remind Fabolous of the 2018 assault on Emily B, his longtime partner and mother of his children. Fabolous was arrested in March of that year after he reportedly knocked her two teeth out. A grand jury indicted him on one count of domestic violence with significant bodily injury, one count of possession of a weapon and two counts of threatening to kill.
Fabolous reportedly "become enraged" when he found out via Instagram Emily B was in Los Angeles at the same time he was. She told authorities she received a text message from Fab saying he wanted to hit her in the head with a baseball bat and had considered killing her, but he "did not want to go out like that."
Video of Fab threatening Emily B and her father while brandishing scissors surfaced soon after the incident and found Fabolous telling Emily B's father he "has a bullet" with his name on it.
In February 2019, Fabolous was planning to accept a plea deal in the domestic assault case. Fab appeared in Bergen Superior Court with his attorney Brian Neary who asked prosecutors for more time to finalize the details, but Fab was able to avoid jail time by completing violence prevention workshops for at least six months. As part of the deal, Fab pleaded guilty to either one count of felony brandishing of a weapon or threatening domestic violence.
Nobody would let Fabolous forget about the harrowing situation with his now-wife. Check out some of the reactions below.
Coming from a nigga who knocked his bitch tooth out and threatened to kill her brother and daddy https://t.co/fOTmSdrv6A

— IG @ᵗʰᵉⁿⁱᵗᵃʷᵒᵒˢʰᵒʷ (@issawooo) March 28, 2022
We Know, Ike Turner. pic.twitter.com/05I9fPjG8A

— Tami Roman's Virginia Slim (@monsieurclasiqu) March 28, 2022
WE KNOW, we still trying to help Emily find her teeth! #ToothBeTold 🙄

— nicole martinez (@nickym107) March 28, 2022
Wow @myfabolouslife he almost hit Chris as hard as you hit your girlfriend 7 times remember that lol omg🤣💯

— Jackie Daytona 🦇 (@LazyBoiSam) March 28, 2022
Not you…🤫 pic.twitter.com/5WxYu8TvYX

— Rosa Snarks (@SheGotTh1s) March 28, 2022
Fabulous you aren't historically known for protecting black women so we get it but have several seats while a real MAN puts his wife above a career.

— Jimika Evans (@uzadumazz) March 28, 2022
Will was Defending his "WIFE" of 25 years. Not beating his "Girlfriend" of 15 years💅🏿… There's a DISTINCT DIFFERENCE 😐 pic.twitter.com/5jlOc3vHC2

— TsCelianaCruzz (@CelianaTs) March 29, 2022
We still waiting on your reply 🤔 pic.twitter.com/1qULRCbgpm

— Yo momma (@deewade2020) March 28, 2022
when Emily went to pick her teeth up off the ground did she swing @ u

— hoochie princess ken 🧞‍♀️ (@Xxx_clusiveee) March 28, 2022
Somebody said did Emily B fight back and I…. pic.twitter.com/ZcazjlYl7D

— OGBeyhive (@Laila45335010) March 28, 2022
Pot… meet kettle.

— Taj Anwar bka OGBSK🕊 (@berettascottkng) March 28, 2022