Fake Drake FaceTimes Real Drake To Congratulate Him On New Album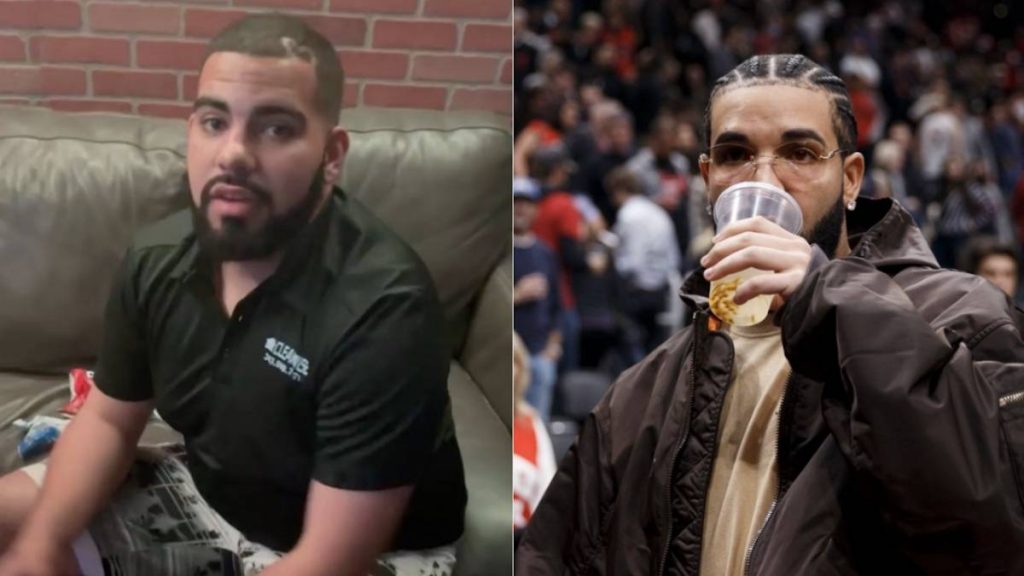 Consider "Fake Drake" among the chosen few who went straight to the source to heap praise upon Drake and his Honestly, Nevermind album.
Izzy Drake, who had Drizzy's stamp of approval last year when he first began showing up in Miami clubs impersonating the Toronto rapper, got on Instagram Friday (June 17) to not only show love to Drake's new album but tell it to the man himself.
"Yo, that album was hard, bro. Congratulations on the drop," Izzy told Drake, before later hinting the two were working on music together.
View this post on Instagram
Izzy's career as "Fake Drake" began after the Toronto native was spotted at Club LIV in Miami, appearing to be an exact doppelganger of Drizzy during his Certified Lover Boy era, complete with a heart outline edged into his hair. After being spotlighted on social media, his career as a celebrity impersonator took off, with people willing to pay him up to $5,000 or more for club appearances and performances.
"I'm touring, I've got some music events I gotta show up to," he told No Jumper last November. "People DM me like, 'Hey, you wanna come to my event because I can't pay Drake – he's too expensive. I'll pay you $5,000.' $5,000 just to show up. They pay my Airbnb, they pay the flight, they hook it all up."
Meanwhile, Drake's peers across the spectrum have offered differing opinions on the house-centric album, from Questlove of The Roots proclaiming the project to be "a gift" for DJs, Charlamange Tha God calling it "elevator music" and some of his celeb fans joking of how the album title fits the subject matter.
Count J. Cole and Jay Electronica among those who appreciate the creative risk Drake took with Honestly, Nevermind. In separate posts on social media, Cole proclaimed the album to be "phenomenal" while playing "Liability" while Jay Elect called the album "jammin."