Fivio Foreign Doesn't Care About Being The King Of New York: 'I'm The People's Champ'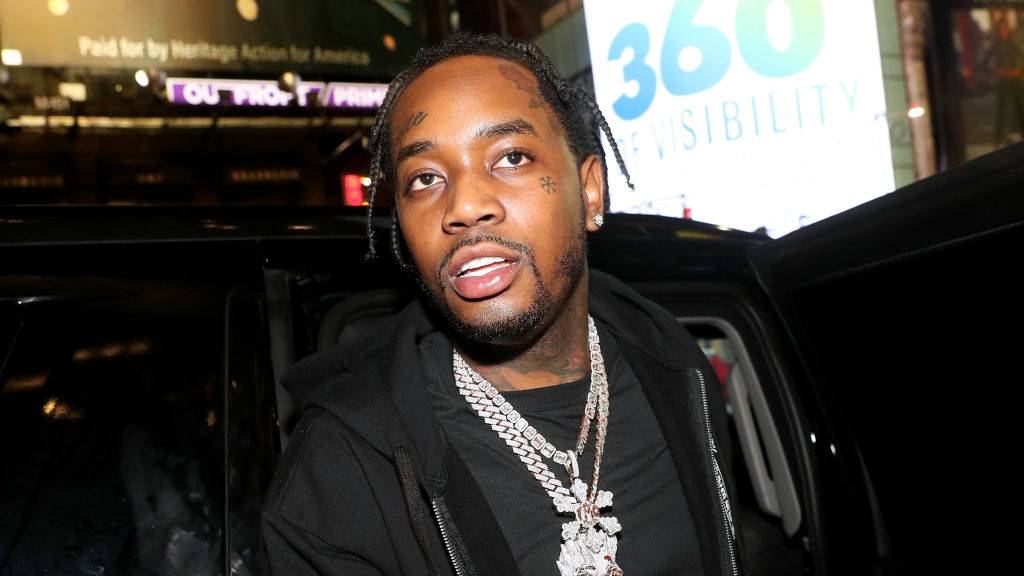 Unlike some rappers, Fivio Foreign isn't bothered about claiming the "King of New York" title. In a new interview with HotNewHipHop, the Brooklyn rapper explained why he'd rather be "The People's Champ" than the face of the city, and broke down exactly what that means.
"The whole King of New York shit is like, I don't know. It don't matter," he said. "The only thing I need is I need my money. I need my fanbase, I need my fans and my supporters to still be fans and supporters.
"So I care what they—like, the people that love me, I care about them. Whoever catches on they can catch on whenever they catch on. Hopefully, it ain't too late, but everybody else… I just, I'm the people's champ, like I do it for the people. Like, the people really love me, you know what I mean? Most of my fanbase is New York."
He added, "So I feel like, what's understood ain't really gotta be explained. I fuck with everybody, I fuck with everybody from New York."
Fivio also talked about the impact Bobby Shmurda, Rowdy Rebel and the whole GS9 crew's success had on his career, due to the fact they're from the same borough.
"A local rapper that influenced me… that'd be like a GS9," he said. "Like a Bobby Shmurda or Rowdy Rebel, you get what I'm saying? They gave me the knowledge that it is possible for me. You know, we all thinkin' like, 'It's possible. N*gga gets signed, then they go viral, and they get money from music.' They made it so close, and so realistic, like, these n*ggas that, you know, n*ggas I see every day. So, to see that, to that, gave a n*gga like me the drive."
The likes of Big Pun, The Notorious B.I.G., Fat Joe, Prodigy and 50 Cent have previously claimed to be the 'King of New York,' as well as newer rappers who have come onto the scene in the past 10 years.
Tekashi 6ix9ine is one of those who has given himself the crown on a number of occasions. In August, the rainbow-haired rapper continued to parade the title following his release from prison, after getting into a feud with Meek Mill.
"We can't beef," he said on Instagram Live. "Me and y'all not the same. Y'all not the kings of New York. Look at the numbers. How y'all let that kid rat? How y'all let him rat and come home to still get more numbers than us, break all the records? Y'all can't stand it."
Cardi B also claimed the Big Apple as her own on "Who Want the Smoke?," a Lil Yachty song that appeared on his 2018 album Nuthin' 2 Prove and featured Offset.
"The fur on my shoulder mink, tell me what Hov would think?/I get the money, I am the king of New York/And I rock a sew-in weave," she raps.
Signed to Ma$e's RichFish imprint, Fivio released his first major label project 800 BC in April via Columbia Records, with features from Meek Mill, Lil Baby, Quavo and Lil Tjay. Since then, he's dropped various songs including his most recent single "Bop It" with Polo G and Kenny Beats, and is planning to release his debut album titled The Bible in 2020.
Revisit "Bop It" below.