Flavor Flav Curses Out Spirit Airlines After Missing Flight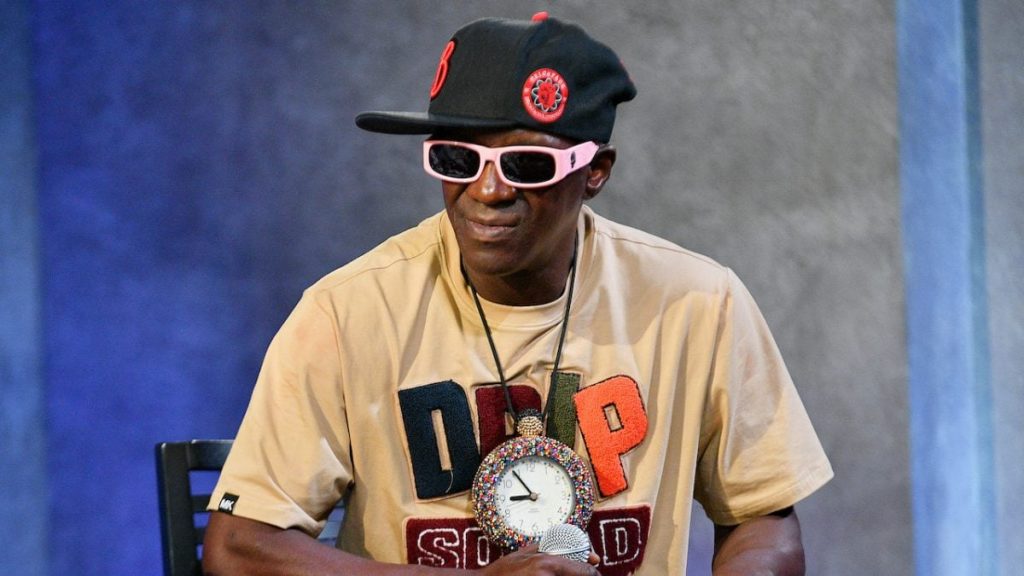 Flavor Flav missed his flight and did not hesitate to let the staff at Spirit know about it.
According to TMZ, the legendary member of the Public Enemy missed his flight on Thursday (November 10) night at a Spirit gate inside Harry Reid International Airport in Las Vegas.
Around 11:30 PM, Flav was seated near the entrance waiting to hop on a flight to Detroit. While at work on his laptop and talking on his phone, he noticed that the gate agent had shut the jetway door. As he approached the gate, the representative would not open it, causing him to miss his flight.
As you can imagine, Flav was not happy about the situation and got into a heated exchange with one of the Spirit employees. Another customer even tried to come to Flav's defense. After he began using obscenities to express his frustration, the employee threatened to call security.
Flav says that it's his custom to wait for everyone to board first because he's usually asked to take pictures and he doesn't want to hold up the boarding process, according to sources. Also, it's alleged that the employee at Spirit did reopen the door to let other passengers in but closed it again on Flav and two other people.
Following the incident, Flav released a statement that was obtained by TMZ, offering an apology for his role in the altercation.
"Spirit Airlines shut the door on me while I was in line to board. I was upset and said some harsh words to the gate agent," Flav said in a statement. "I apologize to those who witnessed me acting out of character. I do not apologize to Spirit Airlines or the gate agent."
Other than his issues with Spirit Airlines, Flav has a lot to be happy about. He recently celebrated being sober for two years. The "911 Is a Joke" rapper took to Instagram back in October to commemorate the significant anniversary.
"Today is October 19," Flavor Flav started. "And guess what: I am two years, no cigarettes," his post read.
Two years, no alcohol. And you know what? I feel real good y'all, just to let you know. And I don't care what nobody say, I look good y'all."
The reality TV star added that his sobriety is of utmost importance to him and that he is taking it "one year at a time."