Frank Ocean Hits Rare Spotify Milestone As Wait For New Album Continues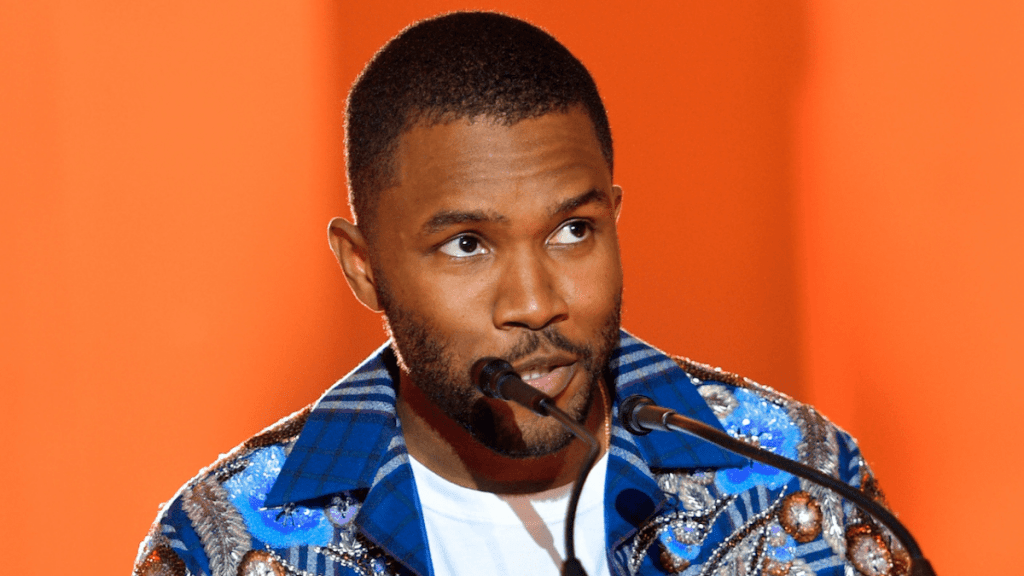 Frank Ocean's extensive work as a songwriter and lead performer has led him to join a pretty exclusive club in the world of Spotify music.
According to Chart Data, the Blonde singer has racked up over 10 billion streams on Spotify across all credits. The figure includes Ocean's work with Odd Future, writing songs for the likes of Beyoncé as well as his solo material.
Spotify has seen Ocean secure several milestones in recent years. In May, his Blonde album surpassed the 3 billion streams mark.
Despite not releasing any full-length material since his 2016 album, Ocean maintains over 20 million monthly listens on the platform and has at least 10 songs with over 200 million streams, three of which have over 500 million.
Frank Ocean has now surpassed 10 billion streams on Spotify across all credits.

— chart data (@chartdata) August 31, 2022
Although Ocean hasn't given fans new material, his voice has still found resonance with fans. In August, his song "Higgs" from his Endless album was spotlighted in the HBO documentary Katrina Babies.
The film documents the trauma and lingering effects Hurricane Katrina had on the children of New Orleans who either stayed or evacuated the city in 2005. Ocean, a Katrina baby himself, documented his time living in Houston after the storm in his 2016 song, "Nights."
Additionally, Ocean has utilized his blonded RADIO radio program on Apple Music to not only celebrate the 10-year anniversary of his debut album Channel Orange, but give out exclusive merchandise and giving fans updates on new music.
"I was working in Malibu this summer and I would go out, like, pretty late from the studio and there's, like, a big population of coyotes in Malibu," he said. "And then when I would go outside I would see, like, all these bunnies running around and it reminded me of video games where you're, like, a wizard or something. And you're playing this role in this game and you're running around and you have these little things to pick up and put in the pouch."
Additionally, fans attempted to decode the significance of Ocean's recent blonded RADIO and how the themes centralized around healing and coping with loss. Frank's 18-year-old brother, Ryan, passed away in a car accident in 2020.
Meanwhile, Frank Ocean has transitioned into the world of sex toys, with the release of a diamond-encrusted 18-karat gold cock ring.
Known as the "XXXL H-Bone Ring," the Channel Orange singer's latest venture comes as part of a new line of accessories via his luxury jewelry brand Homer.
The collection — which also includes pendants, earrings and a keychain — is available to purchase online or at the Homer store in New York City, which can only be visited by appointment only.
The H-Bone Ring is hand made of 18 karat yellow gold with an array of channel set princess-cut diamonds and layers that express "a pixelated bone or an H-motif," finished with a high polish. The cost: a whopping $25,570.