Trae Tha Truth Caught Kicking & Punching Z-Ro In Newly Surfaced Video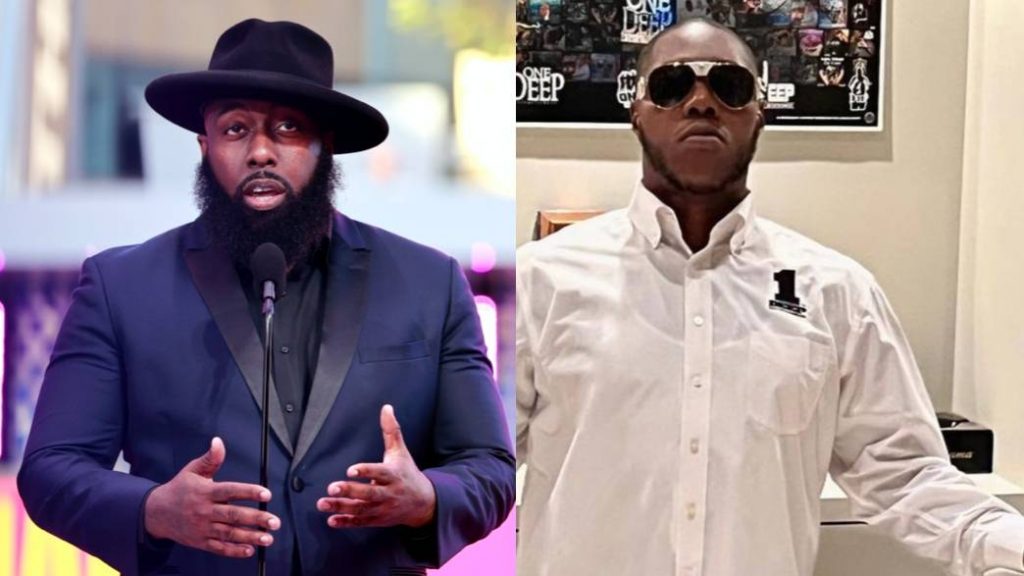 Houston, TX – Trae Tha Truth and Z-Ro were involved in an altercation earlier this week, and in a newly surfaced video Trae can be seen kicking and punching his cousin and former ABN partner.
In the new clip shared by TMZ on Friday (September 2), Trae Tha Truth appears to attack Z-Ro along with four others. At one point, it also looks as if one of the people attacking Z-Ro snatches his gold chain.
The video appears to dispute Trae Tha Truth's version of events which took place in Houston during 50 Cent's Tycoon weekend.
"It wasn't no 7-on-1 situation," he said in an Instagram video on Tuesday (August 30). "It wasn't no blindside ambush. That's not what this is. This is family business, internal stuff that's been going on for 10, 15 years that's probably been building up and just spilled over into shit."
He also claimed: "It ain't no hate for that man. I'm never going to let nobody hurt or harm him." But, as the video shows, that wasn't the case.
Speaking to TMZ shortly after the incident, Z-Ro asserted he was ambushed by Trae Tha Truth and his entourage, which the newly surfaced video points to possibly being true.
"[I was] minding my business and when I walked outside, I'm called over to the side of sprinter van and [Trae] was like, 'Ay, when you get finished doin' that, come take this walk with me right quick," he said. "I was like, 'You talkin' to me?' I had to make sure he was talking to me 'cause I mean, I see you everywhere, you see me everywhere. So when I walked over there, the only thing I saw after that was this [gestures to being punched in the face]."
He continued: "When the video comes on, it's me making sure, like, you know, I'm not gon' go home looking like I just fought a football team. I don't even live my life like that. I got too much positive shit goin' on, I obviously didn't expect no shit like that, really.
"I thought it was gon' be where it's a change and to be honest, I thought it was a conversation that needed to be had, I guess for the last decade … It would have been something that I would have appreciated, the conversation."
Trae Tha Truth and Z-Ro, who are cousins and previously had a group together called Assholes By Nature (ABN), have a bumpy history. In a 2008 interview with the Houston Press, Trae addressed rumors they were beefing over family issues and a woman.
"We was never beefin'," he claimed at the time. "People gotta understand, if this was any n-gga off the street, then yeah, it would've been beef, but when it's family, it's family. We might get into an argument, we might not speak for a little while, but at the end of the day, it wasn't as serious as people made it out to be."
He added: "We wasn't paying no attention to what people was saying. He can pick up the phone and call me anytime, and I can call him anytime 'cause it's still family."
But in a 2020 interview with The Dennis Houston Podcast, Z-Ro admitted he missed his friendship with Trae. However, judging by their recent clash, the pair's relationship still looks to be strained.