T.I. On Son King Being Arrested: 'His Ass Goin' To Prison If He Keep This Shit Up'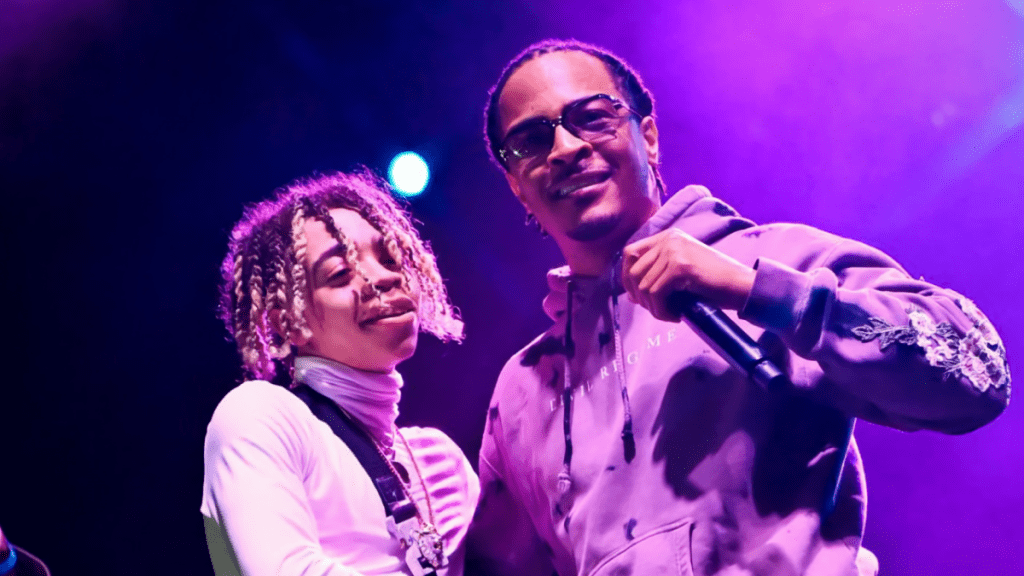 T.I. has issued a very stern warning for his son King following his recent arrest.
In an Instagram Live on Friday (September 2), T.I. laid some ground rules for his followers while also admitting he's done everything he can for King as far as his behavior goes.
"Small request, stop hitting me … getting in my comments … tellin' me what to tell King," the Atlanta rapper began. "I know my son, think I ain't spoke to my son? Think I ain't told my son, his mama and his grandmamas? His ass goin' to prison! If he gotdamn keep this shit up, his ass goin' to prison.
"Can't nobody stop it but him. I've already made my peace with it because I know that energy. I was that energy. I know exactly how it's gonna turn out."
View this post on Instagram
After briefly being interrupted by a fan wanting a selfie, Tip continued relaying his message.
"King's a good kid, chasing after the wrong shit," he continued. "I trust in God to deal with it the way he see fit. It ain't really shit I – he done got all the whuppings, he done got all the punishments, he done did all the things as a child you can do to him. So now he gon' have to go through it and get through it. Ain't nothin' me, his mama or anybody gon' be able to say about it."
He added: "But I'm a love him all the way through whatever it is he goin' through but, he gon' learn his lessons. Life gon' teach him all the lessons he need to know."
The 18-year-old, who celebrated his birthday on August 25, was arrested on Wednesday (September 1) for an unspecified reason. In videos uploaded to his Instagram Stories, he was seen sitting next to a female friend going over their respective violations. While the unidentified female says she received a violation for not wearing a seatbelt, King announces he received four.
In another video while taking a bubble bath, he agreed with people he shouldn't be getting arrested while at the same time jabbing at critics.
"Y'all right," he wrote. "We too rich fa da shit! I agree," followed by two laughing emojis. "I'm sorry that a muthafucka caught me while I was on my way to vacation. I'm sorry, I thought I was doing what a young n-gga was supposed to do. I ain't wanna be in there."
He added: "Everybody that's saying n-gga tryna be gangsta. I ain't ask for the police to pull me over, y'all bitch ass n-ggas," he snapped.