Freddie Gibbs Taps Pusha T, Rick Ross & More For '$oul $old $eparately' Tracklist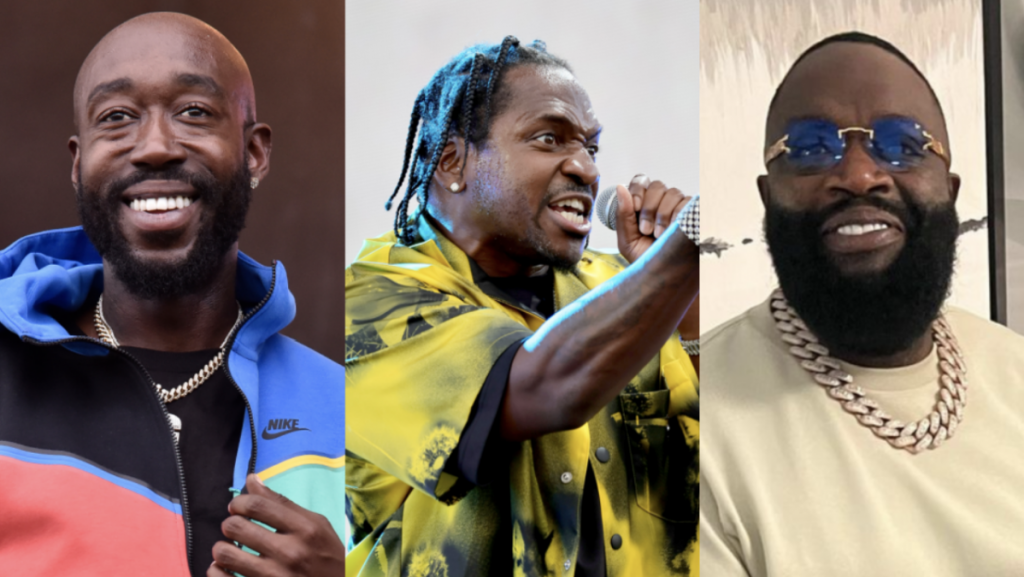 Freddie Gibbs has shared the tracklisting and feature for his upcoming new album $oul $old $eparately — check it out below.
Taking to social media on Tuesday (September 20), Gangsta Gibbs — who is no stranger to high profile collaborations — got creative by having his tracklist appear in a pricy dinner bill at a lavish resort casino.
The fake tab includes guests like frequent collaborators Pusha T and Rick Ross among other tag-team partners such as Offset, Moneybagg Yo, Raekwon, Anderson .Paak, Kelly Price and Musiq Soulchild. Scarface also assists on a bonus track titled "Decoded."
The album's cover brings Gangsta Gibbs' "Big Rabbit" mascot to life, depicting the furry, pink-colored creature witnessing a spaceship crash landing in the desert.
$oul $old $eparately ???

September 30, 2022 ???https://t.co/dtOBrxAtvg pic.twitter.com/FuhmsaYF63

— Big ? (@FreddieGibbs) September 20, 2022
$oul $old $eparately serves as Gibbs' major label debut with Warner and the album was previewed earlier this month by lead single "Too Much" featuring Moneybagg Yo.
While on his press run for the new album, Freddie Gibbs stopped by Hot 97 to hit Funk Flex with a fiery freestyle over the instrumental for Amerie's 2002 song "Why Don't We Fall In Love."
During the energetic almost two-minute-long freestyle, Gangsta Gibbs sniped both the disgraced R&B singer R. Kelly and DJ Akademiks.
"On my Spike Lee, I might direct, produce and starring me/ Fuck R. Kelly, bitch I'm the new King of R&B," the Gary, Indiana native declared.
Although, Gibbs has made a peace offering in his years-long feud with Akademiks. "I love Akademiks," he told Flex. "We gonna have a sit-down, but you had to get that shit for all that shit you've been kicking."
He added: "I think if we were to have a conversation, we'd probably be cool. I take it, too. I'll take everything he say and I love it. But you gotta take it when I give back."
It's been over four years since Gibbs released a solo album with his last arriving in June 2018 titled Freddie, which peaked at No. 142 on the Billboard 200.
In more recent years, Freddie Kane has opted for collab projects where he links with a sole producer like Bandana with Madlib in 2019 and Alfredo where he teamed up with The Alchemist in 2020.
In a 4.5-rated review of Alfredo, HipHopDX's Josh Svetz wrote: "Alfredo is a master class in rap — 35 minutes of cutthroat bars that feel like 15, leaving you hungry for another course.
"In a world where the basic function of waking up feels like a chore, Freddie Gibbs and Alchemist have served up a dish of quick comfort food packed with essential nutrients included, a surefire early candidate for album of the year."