Fredro Starr Compares Soulja Boy & Charleston White Beef To Donald Trump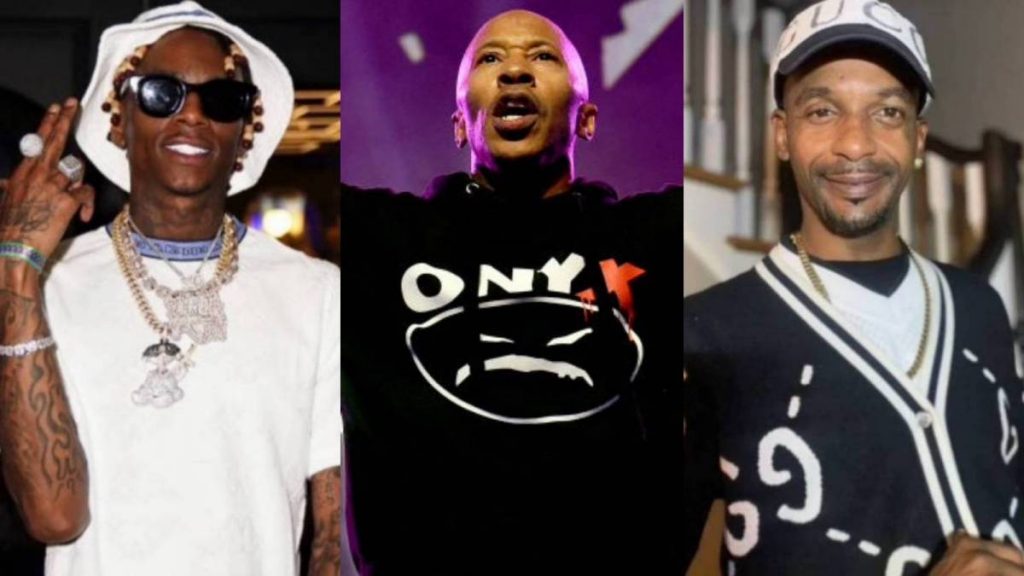 The ongoing beef between Soulja Boy and Charleston White has become the talk of the town recently, and the latest person to chime in on the matter is Onyx's Fredro Starr.
The Brooklyn rapper stopped by VladTV for a quick chat that saw him express how he felt about the situation between Big Draco and White which started when the YouTuber questioned the rapper's street cred during an interview last week. According to Fredro, all of it is just entertainment.
"Hip Hop is entertainment, right," Fredro asked. "Charleston White, it don't matter what you think about him, he's entertaining. He might say some shit that's not right, but it's like Trump."
The "Slam" rapper said former President Donald Trump had everyone paying attention to him throughout his presidency because he was entertaining.
"Charleston White is entertaining, Soulja Boy is entertaining," Fredro Starr said in the clip. "Those two n-ggas are both entertaining n-ggas in Hip Hop, and it just came to where it got real, and that's that. I'm just sipping the tea looking on the outside in. I have nothing to say about none of this shit. I'm just watching and observing. I will say it's entertaining, though, if that much."
During the confrontation between White and Soulja, White is said to have pulled some pepper spray out and maced Big Draco after he was approached by the rapper. Soulja claims he was only trying to talk to White regarding his street cred comments.
Fredro wonders how White even got his hands on the pepper spray, admitting he has no clue where someone would find a bottle of pepper spray to use in a confrontation.
"Where the fuck would you get pepper spray?" Fredo asked. "Soulja said he got it from his girl, right? That's where he got from, so that makes sense. But I've never heard no shit like that, not a n-gga pepper spraying a n-gga. Maybe a security guard or police. Never have I heard in the history of being a gangsta that n-ggas got pepper sprayed."
After the altercation, White hopped on Instagram Live and later sat with Akademiks to explain his side of the story. Soulja Boy later clapped back on his own livestream, cursing out White and threatening him in true Big Draco fashion.