Fugees Reunion Tour Was Reportedly Canceled Over Pras' Federal Money Laundering Charges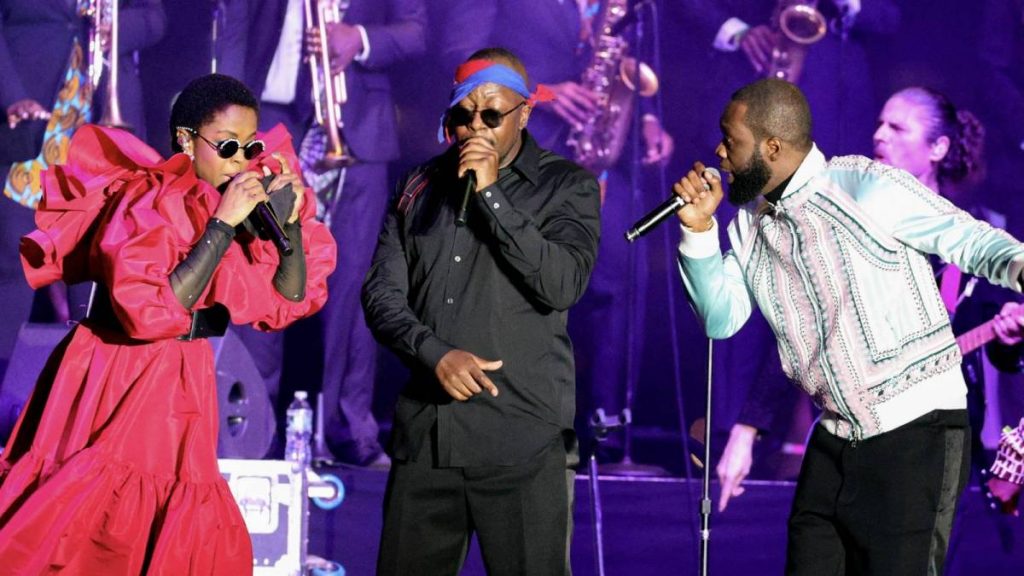 The Fugees' reunion tour in honor of the The Score's 25th anniversary was reportedly thwarted by Pras' federal money laundering charges.
According to Rolling Stone, a new report suggested the Grammy Award-winning MC's legal troubles made it impossible for the tour to continue. The legendary Hip Hop trio performed just one date in New York City last year before pulling the plug.
In 2019, Pras pleaded not guilty to federal charges of conspiracy and falsifying records stemming from his alleged role in a Malaysian wealth fund's campaign finance violations. He was among those who the Justice Department said were tied to Jho Low and 1MDB, a wealth fund tasked with promoting economic development in Malaysia. Pras was allegedly paid anywhere from $8 to $40 million for his role in assisting Low, who's accused of stealing from the $4.5 billion "slush fund."
Embed from Getty Images
Pras was slapped with additional charges in 2021 for allegedly attempting to lobby the Trump administration into dropping its investigation into Low and the 1MDB fund, while simultaneously lobbying for the Justice Department to return billionaire Guo Wengui to China.
Fugees announced they were canceling the remaining 11 dates in January but blamed it on the COVID-19 pandemic.
"We anticipate and understand disappointment but our anniversary tour will not be able to happen," they said at the time. "The continued Covid pandemic has made touring conditions difficult, and we want to make sure we keep our fans and ourselves healthy and safe. An idea sparked to honor and celebrate this 25th anniversary of The Score, but we see now it may not currently be our time for revisiting this past work."
But the Justice Department apparently wouldn't let Pras go on the international run, which included London and Paris, due to his pending federal trial. Pras reportedly rejected a plea deal that would've have required him to plead guilty to an obstruction of justice charge along with a 16-month prison sentence and financial retribution to Malaysia. He'll head to trial in Washington, D.C. on November 4.
Speaking to HipHopDX in July, Wyclef Jean — who was about to take the stage at the Essence Festival in New Orleans alongside Lauryn Hill — was hopeful the Fugees could reschedule sometime in the future.
"All I could do is tell you that with the Fugees, I'm very excited and I look forward to it getting rescheduled," he said. "I look forward. As a fan of the Fugees, I'm very excited. All I could do is just tell all the fans, do not lose hope, because y'all know we the Hip Hop Grateful Dead. We going to get this thing cracking [laughs]."