Geto Boys Legend Scarface Crowned Best Southern MC Of All Time In Viral List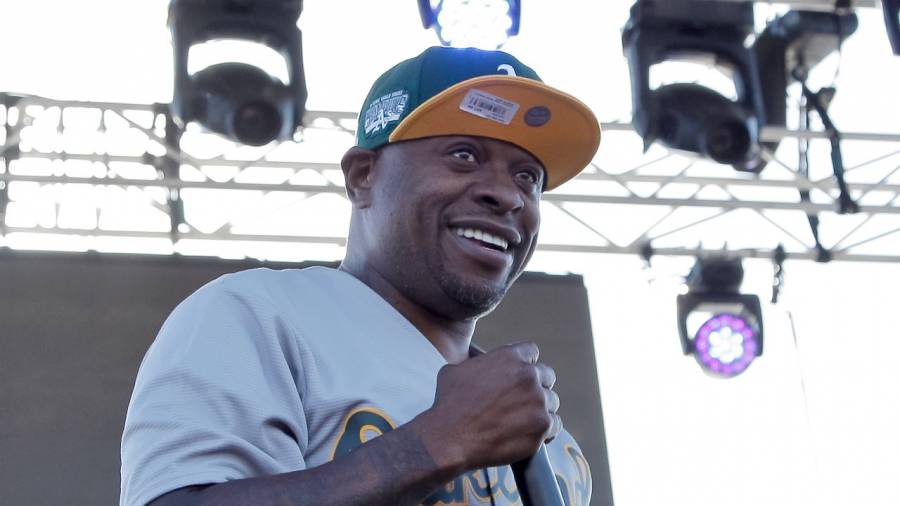 Despite the subjective nature of music, people love, love to debate who they believe is the greatest rapper of all time. It's an argument that will likely go on for infinity, with no "right answer" ever to be determined. On Wednesday (July 20), a list of the "Top 25 Southern Emcees Of All-Time" went viral, prompting social media to flood the post with their opinions.
While Pastor Troy was ranked at the bottom (after replacing a crossed out Jeezy), it was Geto Boys MC Scarface who ultimately took the crown. Other entries included T.I. (No. 3), Lil Wayne (No. 2), Pusha T (No. 4), J. Cole (No. 5), Bun B (No. 14), Big Boi (No. 7) and Rick Ross (No. 6).
View this post on Instagram
Scarface rose to notoriety in the late '80s and early '90s alongside his Geto Boys brethren Willie D and Bushwick Bill. The group released seven studio albums, beginning with 1988's Making Trouble and culminating with 2005's The Foundation. 
While the 1996 album The Resurrection charted the highest on the Billboard 200 at No. 6, it was We Can't Be Stopped that proved to be their most lucrative. Released in 1991, the project was ultimately certified platinum by the Recording Industry Association of America (RIAA) thanks in large part to the single "Mind Playing Tricks On Me." The song peaked at No. 23 on the Billboard Hot 100, marking the Geto Boys' highest-charting single.
Scarface also has 11 solo efforts in his catalog, including The Untouchable, which peaked at No. 1 on the Billboard 200 and was certified platinum by the RIAA in May 1997. Mr. Scarface Is Back, The World Is Yours, The Diary, My Homies and The Last Of A Dying Breed were all certified either gold or platinum as well.
Last month, Rolling Stone sparked a contentious debate with their 200 Greatest Hip Hop Albums list. One particular fan was incensed the longtime music magazine placed Cardi B's 2018 debut Invasion of Privacy at No. 16 ahead of multiple classic albums — and they weren't the only one.
"Rolling Stone just ranked 'Invasion of Privacy' as the 16th best Hip Hop album of all time and placed it above all of these classics: [Nas] Illmatic, [Outkast] Aquemini, [MF DOOM & Madlib] Madvillainy, [Dr. Dre] The Chronic, [Lil Wayne] The Carter III, [2Pac] All Eyez On Me, [JAY-Z] Reasonable Doubt, [Kendrick Lamar] good kid, m.A.A.d city and [Eminem] The Marshall Mathers LP. Wtf man."
Check out the full ranking of the "Top 25 Southern Emcees Of All-Time" below.
Scarface
Lil Wayne
T.I.
Pusha T
J. Cole
Rick Ross
Big Boi
Future
André 3000
Project Pat
Pimp C
MJG
Eightball
Bun B
Cee-Lo Green
Juvenile
Mystikal
Ludacris
Gucci Mane
Curren$y
Big KRIT
2 Chainz
Quavo
Killer Mike
Pastor Troy (crossed out Jeezy)