Gucci Mane And Wife Keyshia Ka'oir Are Expecting Their Second Child Together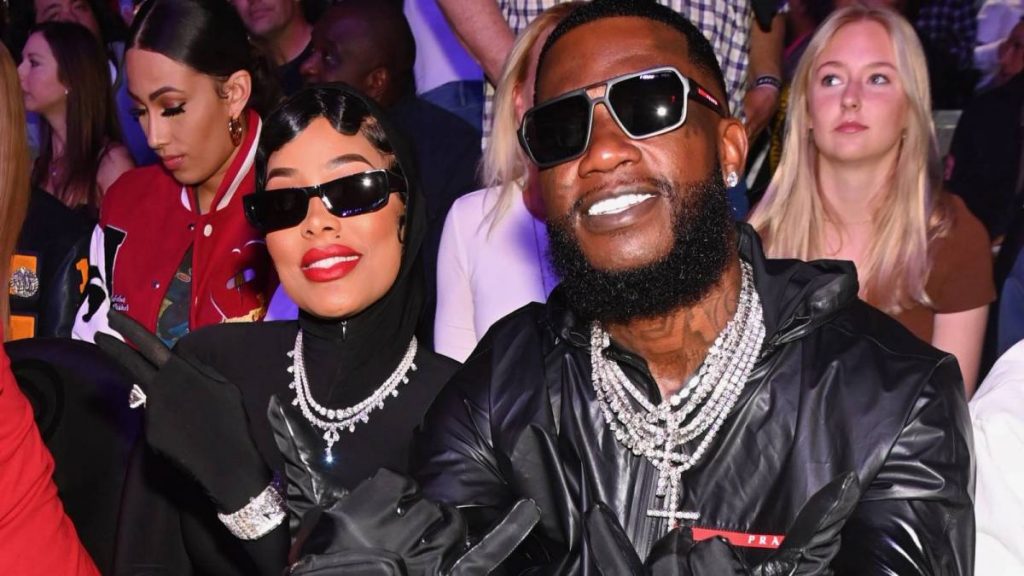 Gucci Mane and his wife Keyshia Ka'oir have announced that their family is about to get bigger after revealing they're expecting their second child together.
On Friday (September 9), Ka'oir took to Instagram make the announcement, sharing a video of her telling Gucci the good news after bringing him a positive pregnancy test in bed.
Underscored by Queen Naija's 2018 track "Mama's Hand," which is a dedication to the Detroit singer's young son CJ, Gucci's wife captioned the post: "Let's Have Another Baby ICE Needs Somebody To Play With," referencing a line from Gucci's recent single "Mrs. Davis."
The news comes after Ka'oir expressed last December that she wanted to have another baby with the "So Icy" rapper. "I need me anotha one," she wrote on Instagram alongside a series of throwback pics to when she was nine months pregnant with the couple's first child, Ice.
View this post on Instagram
Gucci Mane and Keyshia Ka'oir met in 2010 and got married in 2017 after the rapper popped the question at an Atlanta Hawks game in 2016.
Released in June, the aforementioned "Mrs. Davis" is a celebration of Gucci's wife and arrived in anticipation of the pair's fifth wedding anniversary.
The release of the single also marked the six-year anniversary of Gucci Mane's release from federal prison. In an Instagram post a month prior, he opened up about how the experience makes him appreciate his wife even more due to her strength.
"We went from kissing in a jail to kissing on a jet I got the best wife in the world it's our 5 year anniversary I love you MrsDavis and I'm so grateful and proud to call you my wife," he wrote. "I'll always appreciate you and never forget how you stayed in my corner when things were bad. We the perfect team and thanks for keeping me inspired and motivated. Luv you 4L @keyshiakaoir."
It's no secret that Gucci adores his wife and it's even more clear that money is no object when it comes to showing his appreciation for her. Back in January, the 1017 founder gifted the Ka'oir $1 million in cash for her 37th birthday.
The couple also recently enjoyed a romantic Caribbean getaway in Jamaica, which was highlighted by a special performance from dancehall legend Beenie Man.
It's not just Gucci that loves to do the spoiling as Keyshia Ka'oir loves to shower her husband with gifts too. In December, she gifted the Ice Daddy lyricist with a $1 million dollar Bugatti Chiron watch for Christmas.