Gucci Mane Claims His Wife Keyshia Ka'oir Is Worth 'Half A Billy' In 'Mrs. Davis' Video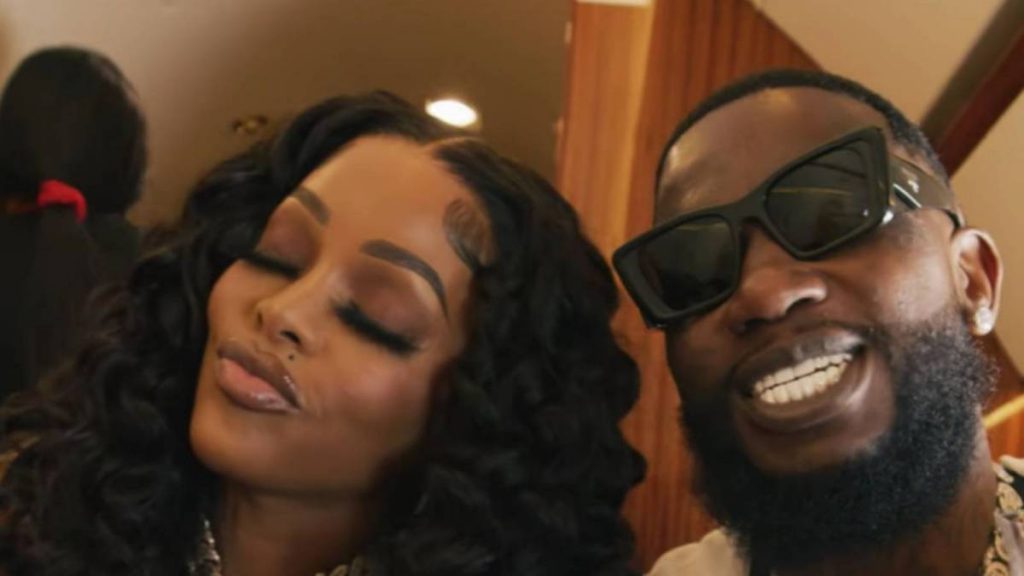 In anticipation of their upcoming five-year wedding anniversary, Gucci Mane is wasting no time honoring his wife and longtime partner Keyshia Ka'oir Davis.
On Friday (June 3), The Wop shared the music video to his "Mrs. Davis" single featuring cameos from his wife and their one-year-old son Ice Davis enjoying the amenities of a private jet and a luxury yacht while rocking plenty of diamonds.
The release of the single also marks the six-year anniversary of Gucci Mane's release from federal prison. In an Instagram post last month, he opened up about the experience makes him appreciate his wife even more due to her strength.
"We went from kissing in a jail to kissing on a jet I got the best wife in the world it's our 5 year anniversary I love you MrsDavis and I'm so grateful and proud to call you my wife. I'll always appreciate you and never forget how you stayed in my corner when things were bad. We the perfect team and thanks for keeping me inspired and motivated. Luv you 4L @keyshiakaoir," he wrote.
View this post on Instagram

He also actually remarks on the harrowing experience of serving his two-year sentence for his 2014 conviction of possession of a firearm by a felon on "Mrs. Davis," detailing his wife's loyalty, and his commitment to her, throughout the record.
"When I think about my life/They tried to give me life/Having wet dreams about my spouse while I'm clutching on my knife," he raps.
It's no secret that Gucci Mane adores his wife Keyshia Ka'oir and it's even more clear that money is no object when it comes to showing his appreciation for her. Earlier this year in January, the 1017 founder gifted the mother of his son Ice $1 million in cash for her 37th birthday.
The pair of lovebirds also recently enjoyed a romantic Caribbean getaway in Jamaica, which was highlighted by a special performance from dancehall legend Beenie Man.
Keyshia Ka'oir has also surely learned all the ways to spoil her husband since they were wed in October of 2017 and reaffirmed her love for Gucci Mane last December by gifting the Ice Daddy lyricist with a $1 million dollar Bugatti Chiron watch for Christmas.
Watch the video for "Mrs. Davis" below.