How Aaliyah's Estate Just Taught Everyone A Valuable Lesson About Streaming Services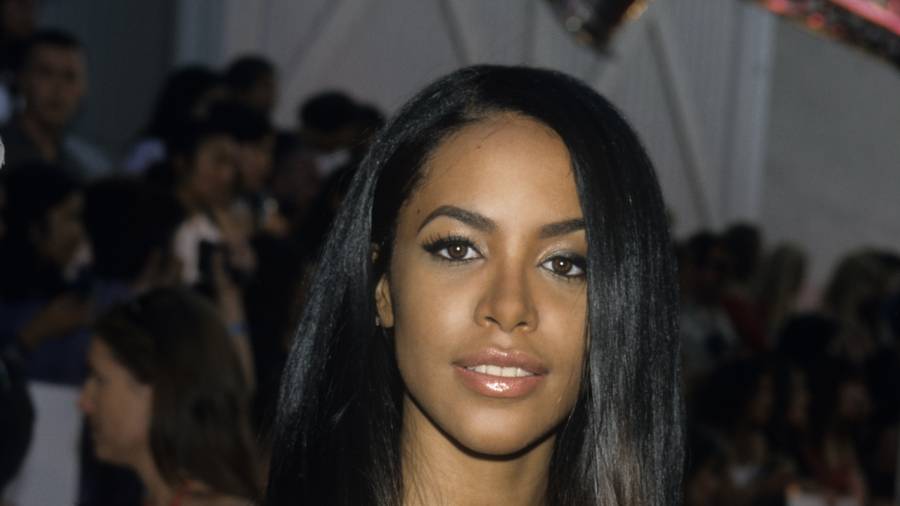 Aaliyah fans have had one question in regards to her full catalog — when is it coming to streaming services?
In a lengthy statement posted to her official Twitter account on Saturday (January 16), the iconic singer's estate gave fans a general update on how much longer they'd have to wait before her albums, beginning with 1996's One In A Million up to 2001's Aaliyah as well as the 2002 posthumous release I Care 4 U, would be available on digital streaming providers.
"We hear you and we see you," the statement read. "While we share your sentiments and desire to have Aaliyah's music released, we must acknowledge that these matters are not within our control and, unfortunately, take time. Our inability to share Aaliyah's music and artistry with the world has been as difficult for us as it has been for all of you. Our priority has always been and will continue to be Aaliyah's music."
The statement continued, "In the meantime, however, we are working diligently to protect what is in our control — Aaliyah's brand, legacy, and intellectual property. In doing so, we will continue to release unique and exciting projects to keep Aaliyah's legacy and light shining. While we understand this may be challenging, we need the support of the fans Aaliyah loved so dearly, until we can resolve all the issues in freeing her music.
"Undoubtedly, we understand how frustration can lead to angry and disappointment. However, we ask all of you for your continued support and love as we aim to achieve these goals for all of you and our babygirl. We appreciate you."
A message to our fans. We hear you and we see you. Thank you for your continued support. – The Estate of Aaliyah#aaliyah #aaliyahhaughton #babygirl #aaliyahforever pic.twitter.com/fzFPf2CLLn

— Aaliyah (@AaliyahHaughton) January 15, 2021
The update comes as fans across the globe celebrated what would have been the multi-platinum artist's 42nd birthday. Currently, her 1994 debut Age Aint' Nothing But A Number is available on streaming services but her two other albums, as well as releases from Timbaland & Magoo, Jojo and others are missing as they're under the control of Aaliyah's uncle, Blackground Records label founder Barry Hankerson.
Hankerson has remained reclusive as fan demand for the music has persisted over the years. However, label ownership on his end grants him the rights and final say as to how Aaliyah's music will be released and consumed by fans.
The larger lesson with streaming platforms is based upon ownership. Although the songs were recorded by Aaliyah, the rights to the records weren't retained by her estate. The same fate has also ensnared popular mixtape releases from being added to providers such as Spotify, TIDAL and Apple Music due to clearance issues.
A number of Hip Hop acts have wrestled with the same fate, including De La Soul. The trio has been locked in a battle with their record label Tommy Boy Records for their master recordings and the ability to let their music be made available on DSPs.
While fans continue to wait, a book dissecting the life and career of the R&B star is expected to arrive on August 17, nearly 20 years to the day of Aaliyah's untimely death. Titled Baby Girl: Better Known As Aaliyah, the project is helmed by former HipHopDX writer and author Kathy Iandoli and will focus on the singer's life and career from her early beginnings in Detroit to her genre-shifting period working with Timbaland, Missy Elliott and Static Major.