J. Cole, JID, Sheck Wes & Kenny Mason Prepare For Battle In 'Stick' Video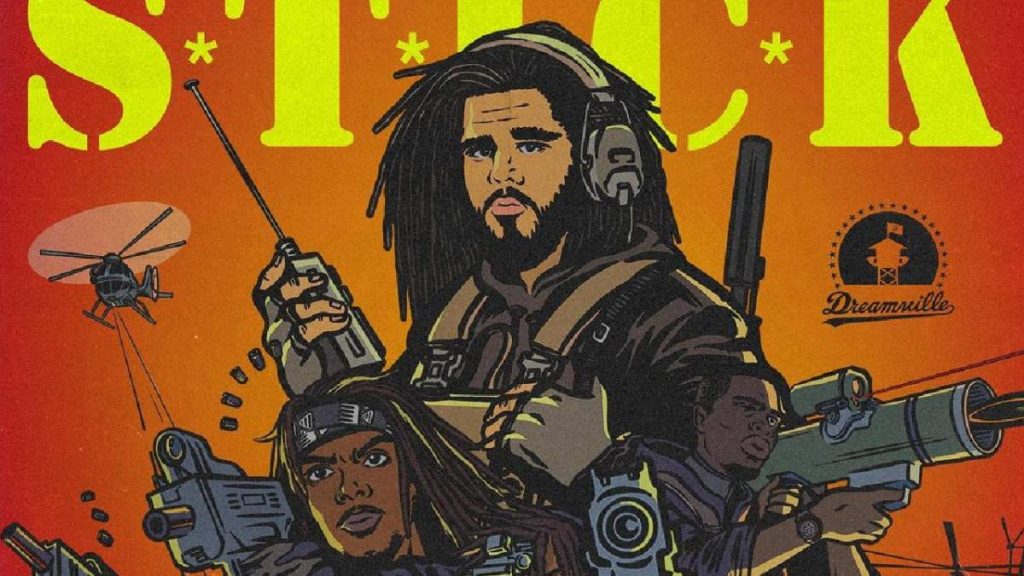 J. Cole, JID, Sheck Wes and Kenny Mason star in the new music video for "Stick," the first visual offering from Dreamville's D-Day: A Gangsta Grillz Mixtape.
Directed by Onda and Waboosh, the cinematic video finds the quartet strapped up and ready for action. ATLiens JID and Kenny Mason descend on the Statue of Liberty by boat, while the boisterous Sheck Wes leads his own crew into battle. In typical boss fashion, J. Cole avoids the gunplay, but contends with several lasers targets aimed at his torso.
"Before working on this project I had heard STICK for over 10 hours of listening time (no I'm not kidding), it was the record of the year for me, it made me feel like I was in a movie," Onda wrote on Instagram.
Waboosh added in his own Instagram post, "This video is the wildest thing I've done in my life."
View this post on Instagram
Released on March 31 with just a few hours' notice, D-Day: A Gangsta Grillz Mixtape featured appearances from the entire Dreamville roster — J. Cole, JID, Ari Lennox, EarthGang, Bas, Cozz, Lute and Omen — as well as outside guests such as 2 Chainz, A$AP Ferg, Young Nudy, Reason and G Perico.
DJ Drama, whose Gangsta Grillz mixtape series has enjoyed a renaissance in recent years thanks to collaborations with Tyler, The Creator, Jim Jones and Fat Joe, assumed his familiar hosting duties. The project earned a 3.2 out of 5 score from HipHopDX in an April review.
D-Day: A Gangsta Grillz Mixtape arrived just in time for the 2022 Dreamville Festival in Raleigh, North Carolina, which boasted performances from the likes of J. Cole, Lil Wayne, Lil Baby, Jeezy and T.I. while generating over $6 million for the local economy.
Watch the "Stick" video below.