J. Prince Spills Update On Megan Thee Stallion & JAY-Z's 1501 Settlement While Praising Lil Wayne & Kodak Black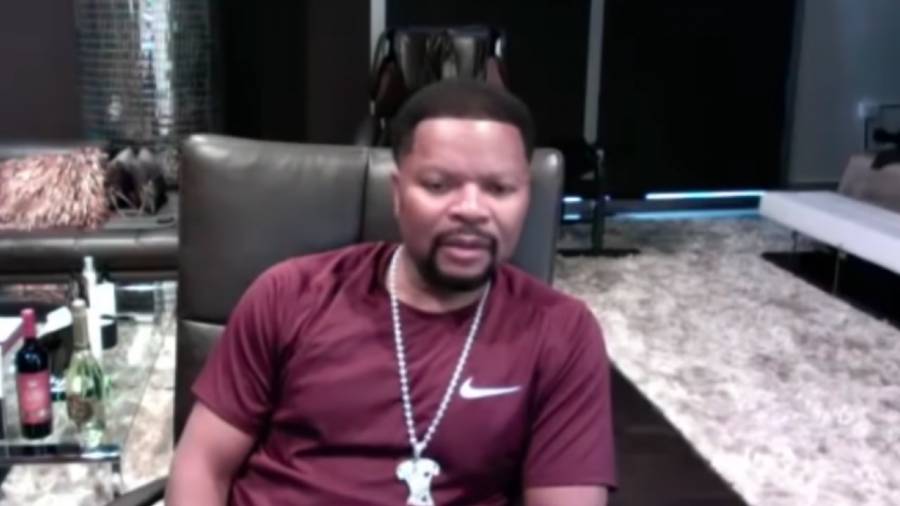 In a new interview with Power 105.1 morning show The Breakfast Club, Rap-A-Lot Records founder J. Prince gave an update on the situation between Megan Thee Stallion, Carl Crawford's 1501 Certified Records and JAY-Z's Roc Nation.
The issues have played out for just under a year, after Meg revealed in March 2020 that her 1501 label home was preventing her from dropping new music after she signed to Roc Nation for management. A legal battle soon ensued, with Meg scoring an initial small victory when a judge granted the Houston rapper a temporary restraining order against Crawford, enabling her to release her SUGA EP.
There hasn't been much of an update since, but Prince offered some insight during his Breakfast Club chat on Friday (January 29).
"She's still with 1501 [and] 300 [Entertainment] and Roc Nation is managing her," he confirmed, while revealing the contracts will all be settled next week.
Meanwhile, Carl Crawford has been busy with another rapping woman from Texas – signing Dallas native Erica Banks following his fallout with Meg and recently finding success with her "Buss It" challenge and a joint deal with Warner Records.
Elsewhere in the interview, J. Prince shared his thoughts on Kodak Black and Lil Wayne being pardoned by Donald Trump.
"I'm happy for both of those brothers," he said. "I'm just a full-blown fan for homies getting out of the pigpen. … I'm not mad about that. I think more presidents need to do things like that."
Watch the full convo up top.