Jack Harlow 'Come Home The Kids Miss You' Is Dull, Vapid & Has Nothing To Say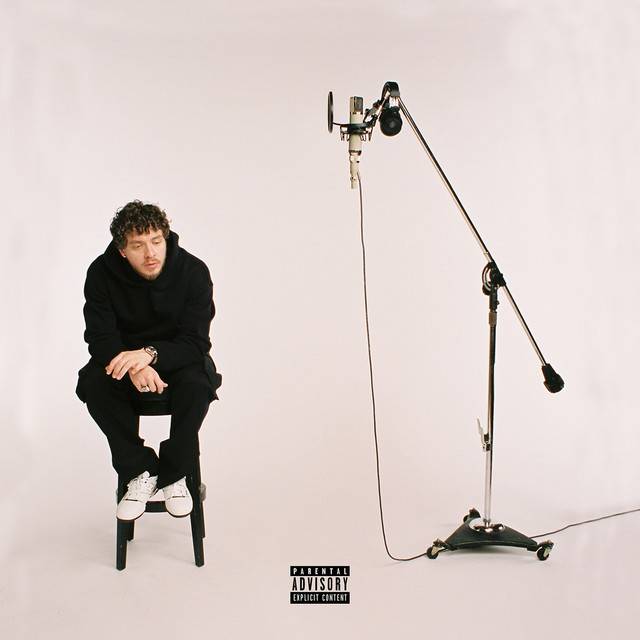 Following the success of Jack Harlow's 2020 debut That's What They All Say, one thing was clear: Harlow's coy lyrical tinctures were a hit with the charts and the youth. The conversational back and forth of "Already Best Friends" went wild with TikTok re-enactments and "WHAT'S POPPIN" was a potent mixture of pop-rap bravado that could easily be mixed into a late-night DJ set without anyone batting an eye.
His career began organically enough; he often speaks about how he played shows for disinterested and tiny audiences, and how he's been releasing music since he was 12 years old. He was a small-town Kentucky kid with massive dreams and a tireless work ethic.
Still, Jack Harlow's tidy formula felt eerily familiar to white college rappers of the past, albeit his technical skills surpassed a Sammy Adams or Hoodie Allen. While Gen Z celebrated Harlow's arrival, Millennials found themselves torn as to whether they should embrace him so quickly.
He was signed to Generation Now, an iconic label backed by DJ Drama that added much-needed credibility to his artistry and ultimately, a Grammy Award-nominated feature on Lil Nas X's "Industry Baby" forever changed his path. Harlow played straight man to Nas X's colorful croons. It confirmed Harlow could have a lane as more than a moderately successful rapper, opening the door to become a superstar if he played his cards right.
A year later, we're having a legitimate conversation about whether Jack Harlow is or isn't one of the biggest rappers in the country. As his sophomore project Come Home The Kids Miss You gained some hype, the question remained if there was more to Jack Harlow than meets the eye.
Unfortunately, Come Home The Kids Miss You doesn't tell much of a story. The project is about as refreshing as a glass of lukewarm tap water. He has a voice so ubiquitous that it can sound vaguely like Drake's if he breathes out his mouth enough, but he never fully embodies any of the identities he lays out for himself. Come Home The Kids Miss You, even with its glossy production budget, is a hollow record full of empty calories, and it wouldn't sting so bad if the Jack Harlow of interviews didn't so often directly contradict the Jack Harlow heard on records.
"Writers block for me is like I can feel that I'm just writing about nothing," Harlow told Zane Lowe. "It's usually when I get lost in just rhyming, and it's like, 'Oh this is a fun rhyme scheme,' that's when I know I'm blocked is when I just find a crazy rhyme scheme and just hop in and out of that and there's no cohesion to any of the content."
Based on that definition, Harlow suffers from writer's block for most of this record. "Young Harleezy" is snappy and quick, and his lackadaisical flow feels at home over the song's spacious drums. But "Young Harleezy" is also just an awful nickname, and he rhymes boy with boy eight times in tandem. Or take "Dua Lipa," which he teased as if it was about the pop singer, but really is about nothing, a marketing strategy pretending to be a real song.
Limp rhyme schemes such as these pollute the record, sucking the life out of the starchy instrumentals that slink together with the chromatic sheen of a Maroon 5 album. The women he clamors for are faceless, the famed lifestyle he wanders through is devoid of texture and color. None of the works feel grounded in anything remotely individualistic.
On "Movie Star," Jack Harlow literally runs out of things to say as Pharrell's cacophonous glitches tumble around him.
"She blend in the background and bend that shit backwards," he raps. "Moncler just in case I end up in Aspen. Told the concierge, 'Go ahead, send up the package.' That's the end of it, that's it."
"I want to be the face of my shit, like the face of my generation, for these next 10 years," Harlow told Rolling Stone in April. "We need more people in my generation that are trying to be the best, and you can't do that with just ear candy, vibe records. You got to come out swinging sometimes…My new shit is much more serious."
With statements like these, it feels ironic how flippant his bars are "Like a blade of grass needs sunlight, I just want that ass," he proceeds to grumble on "Like a Blade of Grass. "You the type of girl I would've flirted with in class."
It's hard to not feel duped by Jack Harlow for initially teasing this project as something deep and empathetic only to be handed bars like, "These clothes fit a lil perfect on my body/I don't need nobody searchin' for my body/Especially when I'm workin' on my body." His most specific bars on the project often revolve around Drake, whom he flexes his relationship with often. On "Poison," he even tries to sound like him, then gets washed by Lil Wayne.
But then, there's the actual Drake record. "Churchill Downs" is an important song, built with soulful loopings and battered drums that sound exactly like a Drake record. The track isn't a co-sign, but more an opportunity for Drizzy to pass the torch to the next in line. It should feel like a safe haven for Harlow. After all, he's in the comforting presence of sensitive rap's reigning king, but Harlow settles for asking Drake's advice. Drake in turn ignores him, touching on his volatile feud with Pusha T and speaks on how his parents divorce severely impacted him. The disconnect between the pair merely highlights how surface-level Harlow really seems.
Jack Harlow's transgressions wouldn't feel as egregious if he didn't paint himself to be the most interesting man alive. He has become known for his charismatic interviews, a confident guy who says "I love you" at a moment's notice and who never upsets anyone. His agreeable, middleman public persona parallels his vibe music, which is part of the problem.
His music is the lava lamp that exists in a frat guy's bedroom. At first glance, it seems to convey personality, but then you realize It just briefly distracts from the fact the dude doesn't even have a bed frame.
Jack Harlow's sophomore effort was meant as a testament to his passion for the game but instead, it translates into a monotonous record that often plays out like a direct contradiction to what he's claimed — and that contradiction is ultimately damning.
Repeat Me
Fan Feedback
the only thing that can save this @jackharlow album is @Eminem on the deluxe #ComeHomeTheKidsMissYou

— тυяяαg? (@TheDawdlingFish) May 11, 2022
Am i the only one who genuinely enjoyed the @jackharlow album?#JackHarlow #ComeHomeTheKidsMissYou

— YourBoyGee (@YourBoyGee2) May 11, 2022
The way Drake bodied that Churchill downs track on Jack Harlow album was ridiculous. So many clever lines. ?#ComeHomeTheKidsMissYou

— B.R. ???✨ (@MrFlyyyGuy) May 11, 2022