Fivio Foreign Pursues His Love Interest In 'Hello' Video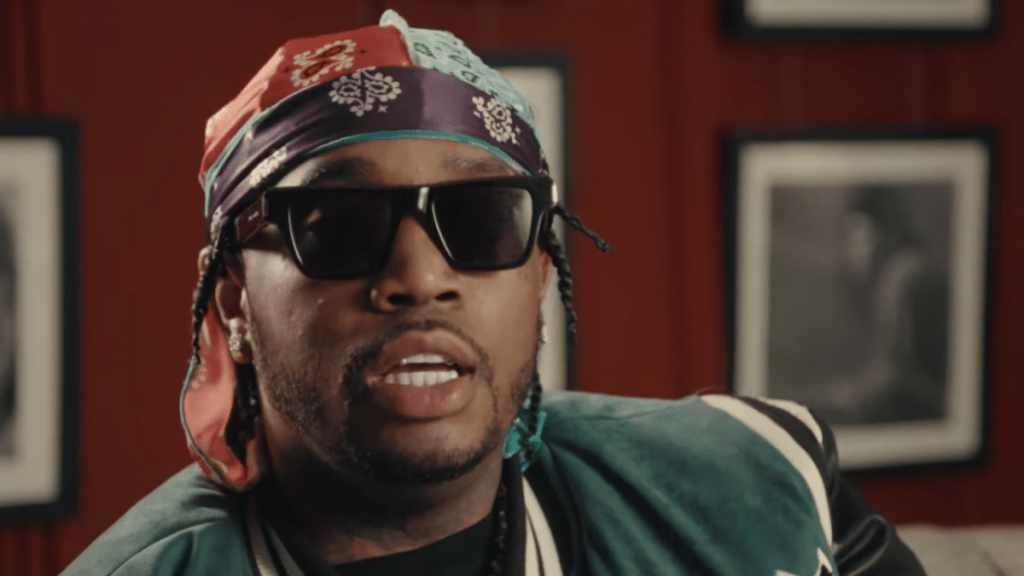 Fivio Foreign has turned his hard-hitting drill sound into something more romantic.
The Brooklyn rapper returned with his visual accompaniment to "Hello" off his debut album B.I.B.L.E. on Wednesday (May 11). In the video, Fivio pursues his love interest alongside Chlöe and rising singer KayCyy who add their melodic flourishes to the mix and get a good amount of screen time as well.
Fivio Foreign's B.I.B.L.E. debuted at No. 9 on the Billboard 200 in April and sold around 29,000 album-equivalent units. The album included appearances from Kanye West, Quavo, A$AP Rocky, Alicia Keys, Lil Yachty, DJ Khaled, Polo G, Lil Tjay, Ne-Yo, Yung Bleu, Vory, and Blueface and marked Fivio Foreign's first top 10 effort and second project to chart after his 800 BC mixtape peaked at No. 159 in 2020.
While Fivio celebrated his album's recent stats, fellow New York rapper 6ix9ine didn't see 29,000 units as cause for celebration and clowned the rapper for his album sales.
"And this is why I don't respond to these lame ass weirdo clout chase'n n-ggas," Fivio wrote in response on Instagram. "You could buy youtube views but you cant buy chart positions. Everything this kid has ever said has been lie and everything else is gon be a lie. I apologize to the real 1's out there thats mad I'm entertaining this shit but fans must kno. What's really goin on in NY."
Aside from dissing 6ix9ine and celebrating his debut, Fivio also shaped some young minds recently.
At the end of April, the drill icon paid a visit to New York's own Fashion Institute of Technology and taught a college class. While it's unclear what Fivio taught, the rapper also instructed his class on the viral dance to his previous single "What's My Name?" which they all performed together. The 32-year-old then received an honorary degree from the institute, along with a booklet signed by everyone he taught.
Watch the video for "Hello" below.