Jack Harlow Follows In Snoop Dogg & Eminem's Footsteps By Surprising Fans At Fast Food Drive-Thru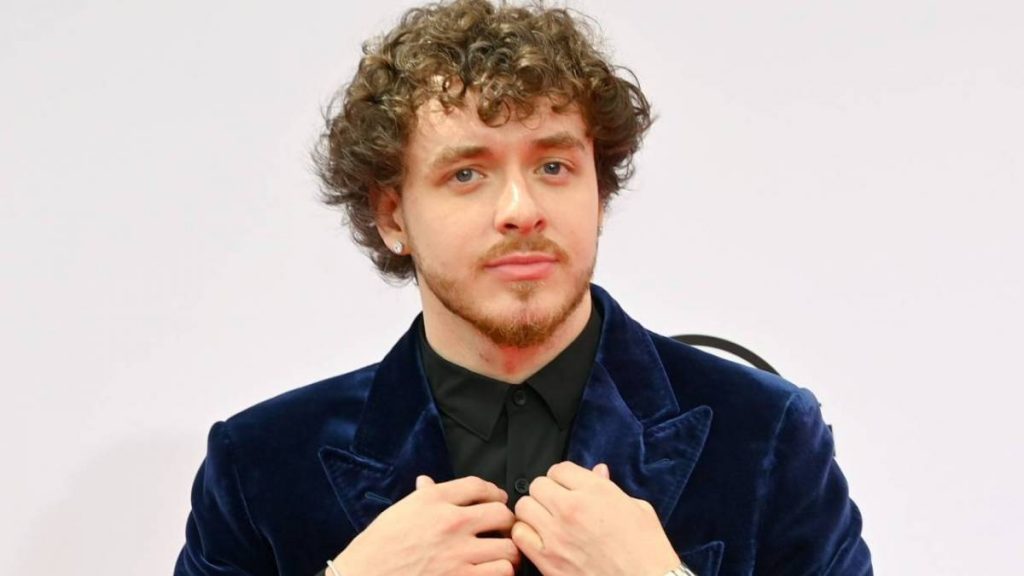 Atlanta, GA – Jack Harlow surprised a gaggle of fans when he showed up at a Kentucky Fried Chicken drive-thru in Atlanta wearing a KFC polo, visor and headset. The "WHAT'S POPPIN" rapper, who inked an endorsement deal with the fast food chain last year, was on hand to serve up his new "Jack Harlow Meal."
Cars lined up around the block for a chance to interact with the Kentucky native. In preparation for Saturday's (June 4) event, organizers erected a giant bucket of chicken. The custom "Jack Harlow Meal" — which includes KFC's Secret Recipe Fries, Mac 'n Cheese, a spicy chicken sandwich, lemonade and side of ranch — officially goes on sale Monday (June 6).
Jack Harlow at KFC. pic.twitter.com/HhRU9Yrceq

— Jack Harlow Daily (@JackharlowDaily) June 5, 2022
Eminem pulled off a similar stunt in September 2021 at the grand opening of Mom's Spaghetti in Detroit. Wearing a hoodie and still rocking his grown-man beard, Eminem served up $9 cartons of spaghetti (or $12 with meatballs), $11 "s'ghetti" sandwiches and $14 cartons of spaghetti with vegan meatballs to unsuspecting fans who weren't expecting to see the diamond-selling rapper at the drive-thru window.
Two months later, customers at a Raising Cane's in Fayetteville, Arkansas were met with quite the shock when ordering their chicken fingers and french fries when Snoop Dogg showed up working both the counter and drive-thru.
Dressed in his favorite Doggystyle jacket, Snoop Dogg ran the register, handed out food and conversed with his fans as they shrieked with excitement over the unexpected run-in. As the word spread, a line of people wrapped around the building waiting for their chance to interact with the West Coast gangsta rap pioneer.
As for Harlow, he teamed up with KFC  last December following several Kentucky tornados that left 74 dead. The restaurant and its parent company Yum! Brands donated $250,000 to the American Red Cross for relief efforts.
"It couldn't come at a better time, as the state needs our help more than ever in the wake of this past weekend's devastating tornadoes," Harlow said. "Together we will be donating $250K to the @americanredcross in support of relief efforts. I ask that you donate whatever you can to help those affected by this tragedy."