Jim Jones Admits He Was Mad When Maino Released 'Hi Hater'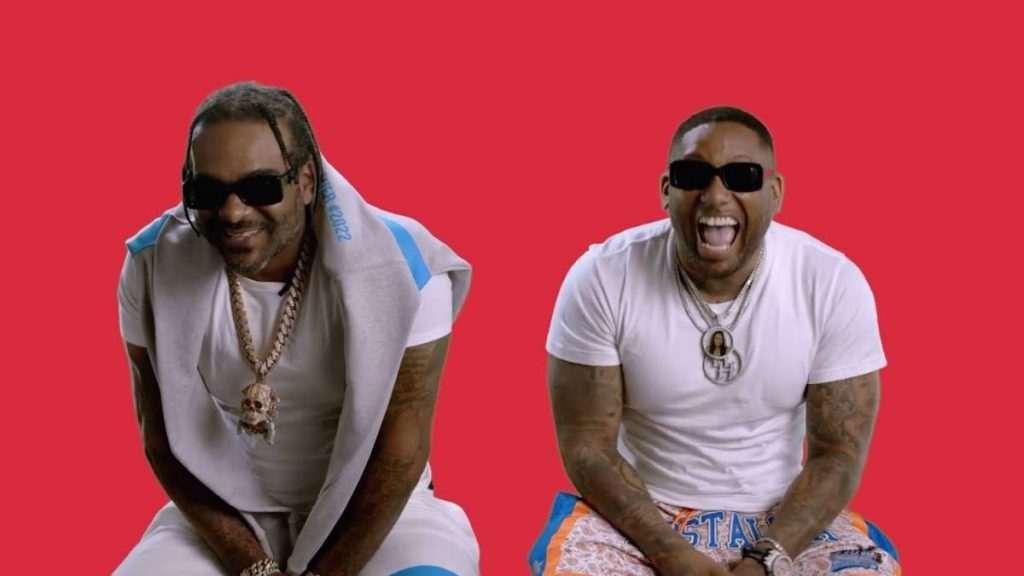 Jim Jones has admitted that was fuming over Maino's breakthrough single "Hi Hater" when it first dropped in 2009, which in his eyes meant he was living up to the song's title.
In an exclusive interview with HipHopDX, the Lobby Boyz each recalled the first time they heard their cohort's biggest tracks, leading Jones to explain why Maino's debut commercial single ran him hot.
"I was mad," Jones said. "I don't think I ever even told you this! I was on fire when I heard that shit. This punk n-gga got a record, I'm upset! He really got a record, now he really in the game. You were on the outskirts to me before 'Hi Hater.' I heard 'Hi Hater,' I was like, 'Fuck, man! Who the fuck…' I kicked the posters over and everything, fuckin' 'Hi Hater,' I'll punch you right in your mouth."
He added: "I had every indication in my mind, that was a hit record. There's no way around it, but I was really pissed off at the time. I was the hater he was saying hi to."
Beforehand, Maino gave props to Jones' 2006 single "We Fly High (Ballin)," which peaked at No. 5 on the Billboard Hot 100 chart and featured a remix with guest vocals from T.I., Diddy, Juelz Santana, Birdman and Young Dro.
Watch the interview with HipHopDX below:
The New Yorkers had a lengthy feud dating back several years before finding a way to squash it on neutral ground. In an interview with the Million Dollars Worth of Game Podcast, Maino explained how the duo's chance encounter in Atlanta gave way to peace.
"We had a Mexican standoff," Maino said about the encounter. "I was on the escalator going up, Lenox Mall. Jim Jones had to have 30 n-ggas with him I had my brother 80 with me, it was like four or five of us. I'm going up, and I see these n-ggas going down, and they see me and I start counting and I'm like 'Damn, that's a lot of n-ggas.' So I got to the top of the escalator, something say turn around and them n-ggas coming back up."
Jones added: "80 and Sheek, Sheek is my OG, similar to how [Maino] and 80 move. But they knew each other very tight from being in the street. So at that point, they kind of intervened, and they was saying what they was saying and it was just somehow me and him walked by ourselves to Bloomingdale's."
Since then, the Lobby Boyz have been close to inseparable, joking about adding "dance moves" to their repertoire, giving one another gifts such as door knocker pendants and pieces of art and releasing a full-length project in May.
Revisit The Lobby Boyz album below: