Maxo Kream & Babyface Ray Trade Bars In "Mixin Juices" Video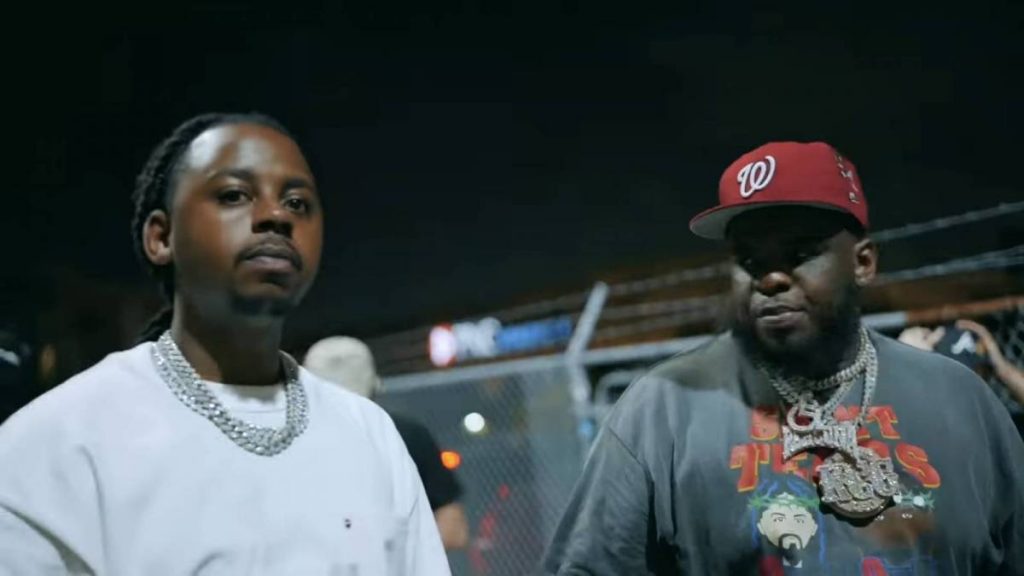 Babyface Ray has been heating up all year, and he's showing he's a force to be reckoned with once again in the music video for his and Maxo Kream's "Mixin Juices."
On Wednesday (July 27), Maxo Kream unleashed the D Green Filmz-directed visual that finds him and the Detroit rapper getting their rapid-fire bars off in a car lot alongside their friends.
Fans are treated to various archival footage from concerts, club appearances and more throughout the video while the rap duo lays waste to the beat produced by Tez, Sage Skolfield and Sean Solymar.
"This lil' bitch, she bad but broke, I fuck her, now she useless/ I can take a clean cream, watch me chop and screw it/ Face mobs swingin' slabs, I am not from Houston/ Bitches twerkin', money flyin', 'til they stop the music," Babyface Ray raps on the track.
Maxo Kream assumes the closer role as he raps: "Cops tryna come, Maxo don't run, I'm a hide this dump in her coochie/ Search the car, no gun, no drugs/ But it smell like runts and pussy/ K roll a pint, I'm a cut it like a free agent/ Roll a opp up like some za, smoke him, get him cremated."
View this post on Instagram
Babyface Ray's feature comes a month after his fellow Motor City native, Big Sean, crowned him the next star out of Detroit. The Finally Famous rapper was on Instagram with the budding talent when he deemed him the "chosen" one.
"I feel like that's one of the reasons he's, you know, he's chosen," Sean said while standing next to Ray at an event. "It's like he pulled the sword out of the muthafucking stone you know what I mean? King Arthur, you know what I mean? And that happens only once every decade, once every other decade every 30, 40 years; so it's like you gotta understand how special it is."
"Mixin Juices" appears on Maxo Kream's newly-released Weight of the World (Deluxe), which also features Benny The Butcher and Anderson .Paak. Stream it below.