Jim Jones Delivers Impassioned Father's Day PSA: 'Enough Is Enough'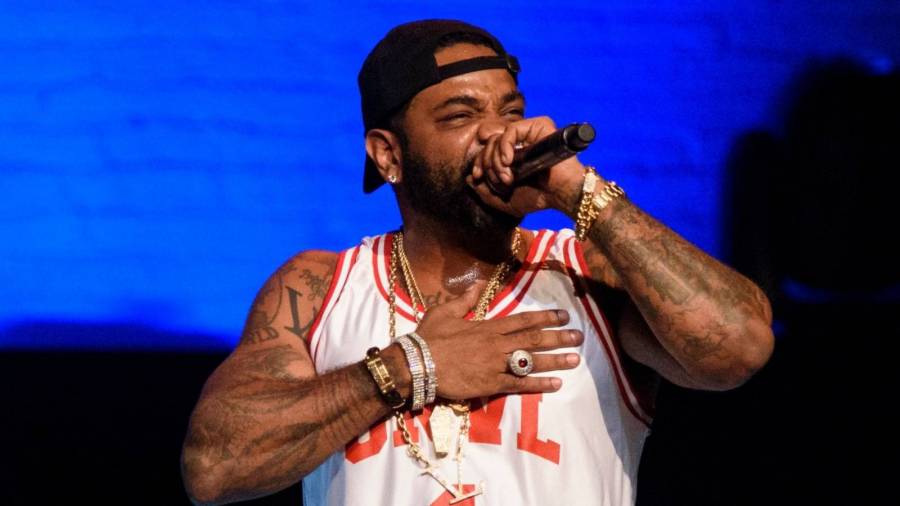 Father's Day is right around the corner, and for many, the day is meant to celebrate the father figures that have been present in people's lives. However, some barely show their appreciation for the day, and Dipset member Jim Jones is tired of it.
On Thursday (June 9), Capo took to his Instagram to vent his frustrations with the lack of love shown during Father's Day. According to Jim, he's sick and tired of the treatment and is calling all his fellow fathers to band together.
"Now it's time to take a stand," Jim Jones said from the comfort of his sofa. "God damn it, it's Father's Day, and this Father's Day situation been bad ever since I was little. They've been shitting on Father's Day talking about 'Fuck this.' Enough is enough, man. I'm a great father, and I need to be compensated for this shit, you heard."
He continued, "I don't give a fuck what you n-ggas is talking about. I don't give a fuck what you mothers are talking about. I get busy for mines. I need to be compensated. Treat me. I want to go to the spa you heard? All that fly shit y'all be talking about, let me get mine."
View this post on Instagram
Jim went on to explain if he's not celebrated this Father's Day, then it's going to be a lot of sad people for the next couple of holidays. He's hellbent on keeping that promise, too, regardless if it's Christmas or someone's birthday.
"If n-ggas don't act right on this Father's Day, it's going to be a lot of sad birthdays, a lot of sad Christmases, Easters out. I'm taking a stand," he continued. "All my fathers that get busy like I get busy, we need to take a stand. We doing this together, you heard. Don't let them trick us out of our position. We need spa treatment, cuticles, nails, I need all that, feet, everything, massages. Y'all violate us this Father's Day. It's going all the way up and stuck, fuck that."
Hopefully, Jim's family can grant his wishes so he can feel appreciated. He's not lying about being a great dad either, as he recently got emotional over his teenage son getting fitted for his prom outfit. Jim Jones took to his Instagram to capture the moment.
"It's prom season I wanna cry not cause he's graduating but because he's bout to leave me soon smh," he captioned his post. "For 19 years straight he has been there for me as one of my broke best friends lol Who am I gone scream at lol who am I gonna bother smh this is bad I'm bout to move in wit him to college or where ever he goin lol."
View this post on Instagram