New Music Friday – New Albums From XXXTENTACION, SZA, Sada Baby, Post Malone + More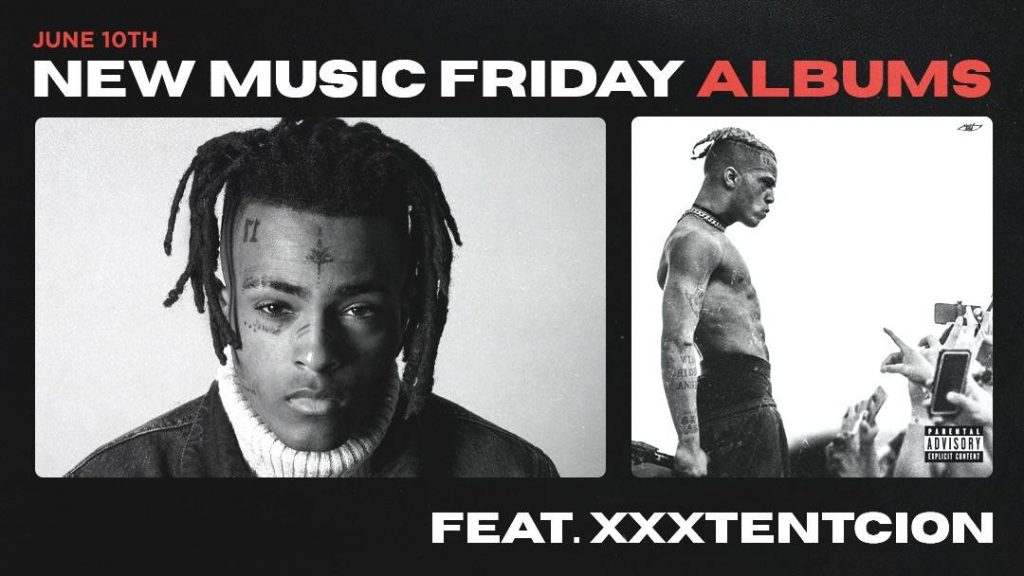 HipHopDX – Judging by the amount type of heat that has already been released this month so far, this summer is going to be filled with fire albums to vibe out to.
This week's edition of HipHopDX's New Music Friday Albums coverage adds to the trend of scorching projects, starting with the highly anticipated posthumous album from XXXTENTACION. Other highlighted releases include a pair of deluxe albums from SZA and Post Malone, along with new offerings from Sada Baby, CyHI and more.
Check out all of the albums that were released on Friday (June 10), below.
XXXTENTACION – Look At Me: The Album
A morbid trend of emerging stars meeting their demise before fully breaking through has been developing within the Hip Hop industry for the past several years.
As a result of the fatal violence, posthumous albums have become a normal occurrence, with artists such as Pop Smoke, Mac Miller and Juice WRLD all delivering albums from the afterlife within the last two years.
Deceased South Florida MC XXXTENTACION joins his aforementioned peers with the post-mortem release of his 25-track project Look At Me: The Album. The project doubles as a soundtrack in conjunction with the Hulu documentary depicting his meteoric rise, and includes several of highly anticipated collaborations, such as X and Kanye West's "True Love," among others.
SZA – Ctrl (Deluxe)
It's clearly a privilege to release an album that graces the Billboard 200 Albums Chart, let alone have it breach the top ten or have an extended stay on the chart. TDE vocalist SZA knows the feeling of manifesting the aforementioned success all too well, given the fact her beloved Ctrl album has spent a total of 259 weeks on the Billboard 200 since it was released in 2017.
Not to mention the project also peaked at the No. 3 position, earned the 32-year-old five Grammy nominations and spawned her top 40 Hot 100 single "Love Galore" featuring Travis Scott.
In celebration of the monumental impact of her debut album, SZA revealed on Twitter on June 6 her intentions of delivering a deluxe album with unreleased cuts as a gift to her loyal fans, who she also thanked for changing her life. Honoring her word, seven additional tracks appear on the deluxe edition, including an alternate version of "Love Galore" and the previously leaked track "Jodie."
Post Malone – Twelve Carat Tooth Ache (Deluxe)
Even though he is a father now, Post Malone is still on X-Games mode when it comes to flexing and delivering certified bops in the process.
After delivering two chart-topping albums, in the form of his Beerbongs & Bentleys in 2018 and Hollywood's Bleeding in 2019, Posty returned with his 14-track Twelve Carat Toothache album, which includes features from The Weeknd, Doja Cat, Gunna and Roddy Ricch. And as if trending toward his third consecutive No. 1 debut wasn't enough, Post Malone has added fuel to the fire by adding a pair of records to the deluxe of the years-in-the-making project.
Tap in and stream "Waiting For Never" and "Hateful" from Post Malone's Twelve Carat Toothache (Deluxe) above.
CyHI – EGOT
Six-time Grammy-nominated rap artist CyHi has returned with his first official release in nearly five years, following the rollout of his hallmark No Dope On Sundays album which included guest features from superstars such as Kanye West, 2 Chainz and Pusha T.
However, it's difficult to believe the Atlanta-bred rapper has been behind the scenes for all that time, considering he left the microphone at the L.A. Leakers' radio studio smoldering with lyrical embers after spiting a fire-breathing freestyle on-air earlier this month.
Now, CyHI is moving as if he never left, as he connects with artists such as Jacquees and Big Bank Black on his new four-track EGOT EP.
Sada Baby – Skuba 2.5
Detroit rapper Sada Baby had an incredible start to 2022.
After he and E40's explosive "It's Hard Not To" collaboration generated over 1.3 million YouTube views back in February, Sada turned around and dropped off his gargantuan 20-track Bartier Bounty 3 album. Utilizing the momentum he's harnessed thus far, Sada Baby smashed his foot on the gas once again to connect with West Coast Hip Hop veteran Snoop Dog for their "2 Freaks" single, which samples "Be About Yo Paper" from the rap group The Click — who E40 was also apart of.
Just in time for the summer weather sweeping across the weather, Sada Baby brings the world of hood water sports to the masses with his Skuba 2.5 album.
DJ Charlie B – Across The Board
Drake's October's Very Own (OVO) record label has become an incubator for talent across several genres including Hip Hop, R&B and even dancehall.
Well-known producer, DJ Charlie B, is yet another example of how sound the recruiting efforts of the Toronto-based music outfit are, as the Canadian tastemaker previously held several major residencies including his stint as the official DJ for BET's beloved series 106 & Park. Aside from his domination within the DJ world throughout the past 10-years, Charlie B has made valuable connections as a producer with figures such as DJ Khaled, Cardi B, DJ Envy and more.
And as DJ Charlie B has begun regaining the stronghold of his illustrious narrative, he's managed to step outside of the box once again with the release of his latest project Across The Board. The 16-track project includes feature verses from Smiley, Roy Woods, Pressa, Northsidebenji and more.
This week's Honorable Mentions list features new offerings from Young Lord Messiah, Trapland Pat and more.
Also, peep this week's New Music Friday Singles list featuring new releases from Kid Cudi, Pharrell and Juicy J, among others.
Stay up-to-date with the latest Hip Hop and R&B releases here.