Joell Ortiz Tells KXNG Crooked He's 'Not Above A Diss Record' As They Discuss Slaughterhouse Beef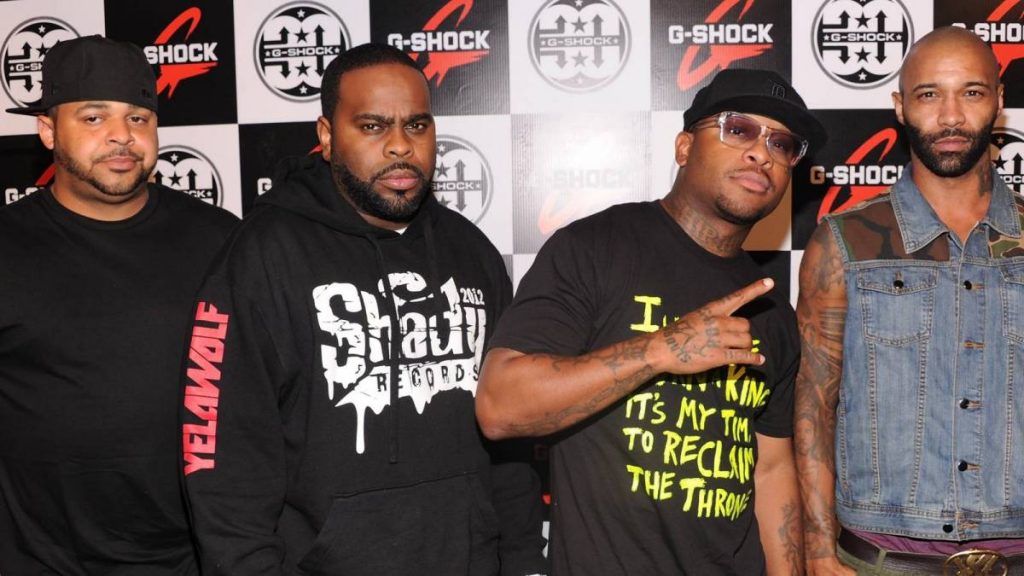 KXNG Crooked and Joell Ortiz hopped on Instagram Live over the weekend and discussed the dissolution of Slaughterhouse. In particular, they addressed former member Royce Da 5'9 who recently voiced his opinions on Ortiz and Crook's collaborative album The Rise and Fall of Slaughterhouse (again).
The project, which arrived in March, drew strong reactions from both Royce and fellow Slaughterhouse alum Joe Budden. Prior to its arrival, Budden and Ortiz ended up getting into an argument on Instagram Live with Budden telling his former collaborator, "That album can suck my dick!" Budden later invited Royce on to The Joe Budden Podcast to review the album.
In the new clip, Ortiz suggested he's ready to drop a diss track aimed at Nickel Nine if necessary.
"I'm not above a diss record, my n-gga," Ortiz said around the 1:25-minute mark. "Get what I'm saying? All I did on that last album was tell the fucking truth. I told the fans why there was no more Slaughterhouse. That's it. I didn't call n-ggas out they name. I didn't do anything but say the truth.
"But if n-ggas keep it up, I'm not above a diss record, bro. […] So just leave me alone. I'm not bothering you. I said my truth. I haven't mentioned anything since March."
The Rise and Fall of Slaughterhouse contained the track "Vacancy" in which Ortiz summed up exactly what he felt caused the group to go their separate ways.
"Royce said he ain't doing the three-man without Joe," he rapped. "But Joe said he retired, so how the hell is it supposed to go/I looked in the eyes of Crooked I and said one last time, he said let's go/So this one's for the fans and anyone else who wants to know/Why the best group ever/Turned out to be one of the best groups that never."
Despite the group's salty relationship, KXNG Crooked said he doesn't hold any hate for Royce Da 5'9. As he explained, "I don't hate Royce Da 5'9. I don't hate him. I don't hate that brother. I don't hate Royce Da 5'9. He said some disrespectful things. Cool. I didn't even trip. Now he's on Part 2 […] They askin' the questions. You responded. You ain't duckin' no conversation.
"It's coming across like people feel, possibly Royce and Joe, that we've been beneath them this whole time, and that's disheartening. Anyway, it's Friday and we got a new album coming out."
The follow-up to The Rise and Fall of Slaughterhouse is expected to arrive on September 16. As for Royce, he released a greatest hits compilation called The Heaven Experience Vol. 1 on August 12 with collaborations featuring Black Thought, Big K.R.I.T. and Courtney Bell, as well as multi-platinum producers Jake One and S1.