André 3000 & Supreme Team Up For New Collab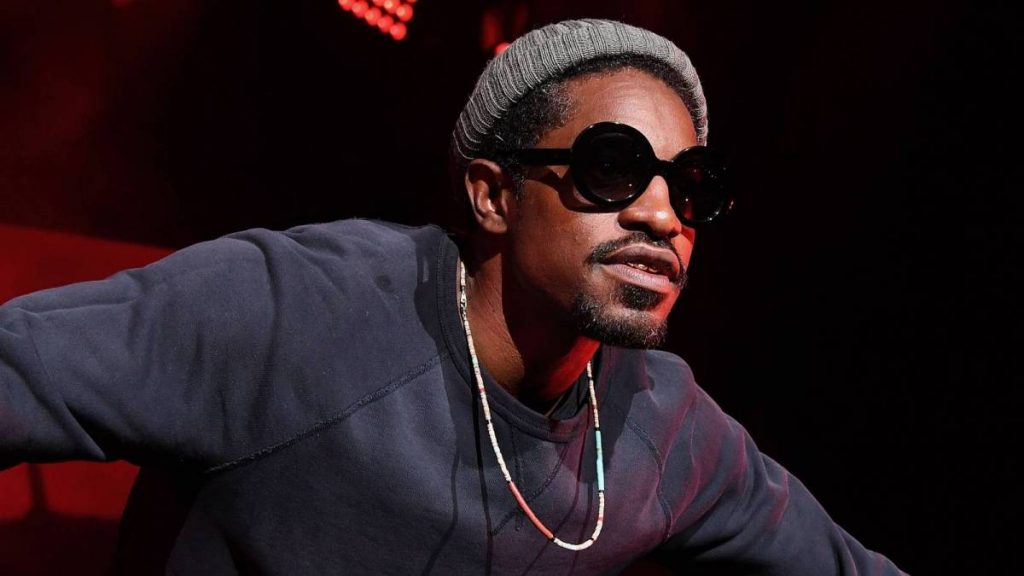 André 3000 is the next artist to collab with streetwear brand Supreme, with the Outkast legend looking set to appear on a new t-shirt.
As the brand gears up to drop the first batch of products for its all-new Fall/Winter 2022 collection, it's beginning to roll out a series of teasers on its social media pages.
Earlier this week, Supreme volunteered a glance at what many are speculating to be a leather jacket collaboration with F1 driver Lewis Hamilton, and now it's released a new campaign photo of Three Stacks in one of the brand's classic white box logo tee.
Shot by Deana Lawson, the pic of André 3000 also sees him sporting an olive military jacket and pinstripe overalls that hang halfway off his body. He's also seen rocking a pair of large framed shades and a bold red beanie to complete his look.
View this post on Instagram
Fans of Supreme will know that whenever the brand recruits a figure of André 3000's stature then it's likely said figure will be the featured guest on its seasonal photo tee. While this hasn't been confirmed, Streetwear news page DropsByJay has reported the Outkast rapper will be next up on a Supreme tee.
In other André 3000 news, B.o.B recently recalled Eminem's reaction to when he played him his "Play the Guitar" collaboration with the Outkast legend during a studio session.
The song features a show-stealing guest verse from Three Stacks and was released in 2011 following the success of B.o.B's chart-topping debut album The Adventures of Bobby Ray.
"I remember when I was in the studio with Eminem and I played Eminem 'Play the Guitar,'" he said. "And I remember Em being like, 'You just never know where [André 3000] gon' land at.' I know what he meant when he said that.
"I was watching him listening to André 3000's verse on my song and he was like, 'Damn, man. You just never know where he's gon' land with the flow.' And I'm just like, 'Yo, this is wild to me!'"