NLE Choppa Wants To Normalize Licking Armpits During Sex: 'Imma Real Freak'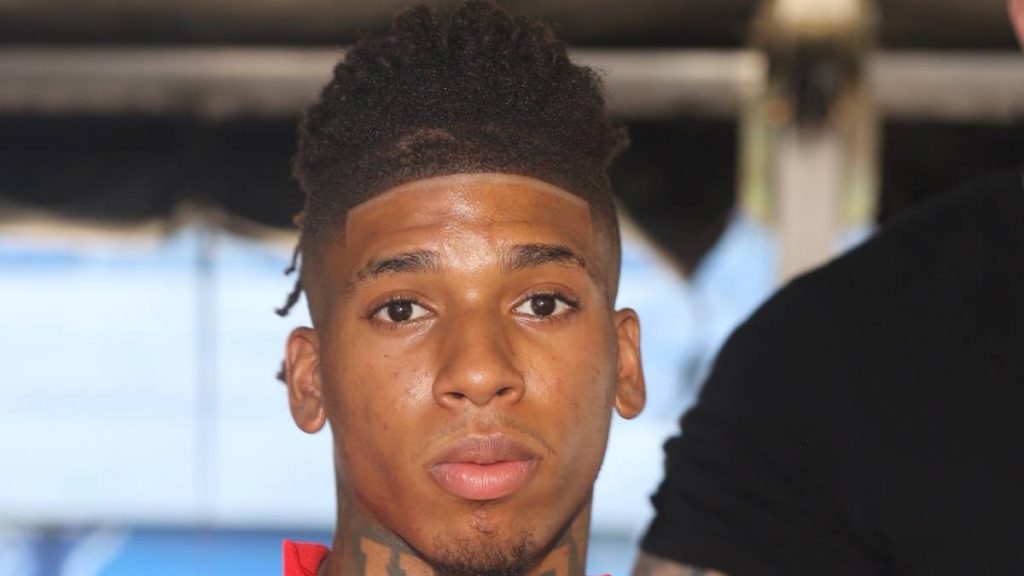 NLE Choppa has been vocal about numerous life changes in recent years but when it comes to sex, the 19-year-old Memphis rapper wants one thing back in the bedroom.
On Tuesday (August 16), he let fans have a glimpse into his sex life via Twitter and how not one inch of his woman won't be tasted by him, even her underarms.
"I lick my girl armpits all that imma real freak, my saliva yo deodorant," he tweeted.
Less than four minutes later, he doubled down on his bedroom desires by adding a love of ears into the equation.
"I put my tongue in that ear too," he wrote. "She don't need a Q tip IM THE Q TIP."
I put my tongue in that ear too. She don't need a Q tip IM THE Q TIP

— NLE Choppa (@Nlechoppa1) August 16, 2022
The bedroom statement isn't unusual to those who've been paying close attention to NLE Choppa. During a January interview with The Breakfast Club, he opened up about his practice of semen retention, a growing trend among rappers echoed by the likes of Joey Badass and Kevin Gates.
"I realized how tired I was after having sex," he said. "You can have sex but I feel like semen retention is the focus. Like I tell people all the time, one [orgasm] is equivalent to like eight miles. You can run eight miles with one [orgasm]. It can make a whole life, so you know how powerful it is, so you can't just keep giving it to everybody.
"I'd be a muthafuckin' lie, though, if I told you every time I have sex, I hold my semen back. That's why I'd rather just go celibate. Some people are that disciplined to the T, that they can have sex and not get off. And sometimes I do, but when I do, it's not on purpose."
NLE Choppa's holistic lifestyle has changed his life for the better, even helping one person fight cancer through "energy" and preaching the use of dietary supplements such as sea moss and other herbs. After launching his own health and wellness website earlier this year, NLE explained how his gut health has changed, prompting him to have at least five bowel movements a day.
"I'm so healthy I shit at least 5 to 7 times a day," the Memphis rapper tweeted on April 8. "Consistent vowel movements mean the body is caught up to what's on the stomach currently, not what's been bloating in you. Vowel movements often means healing. If you are not using the rest room atleast 2 times a day, not good."
He added, "I shit 5 to 7 times cause I eat a lot cause I fast even more. So when I come off my fast I be ready to eat. Since the food is alkaline it's runs right through me. Moral of story you should shit for every meal."