Joey Bada$$ Puts Big L Biopic Dreams In The Air & Gets Response From Late Rapper's Label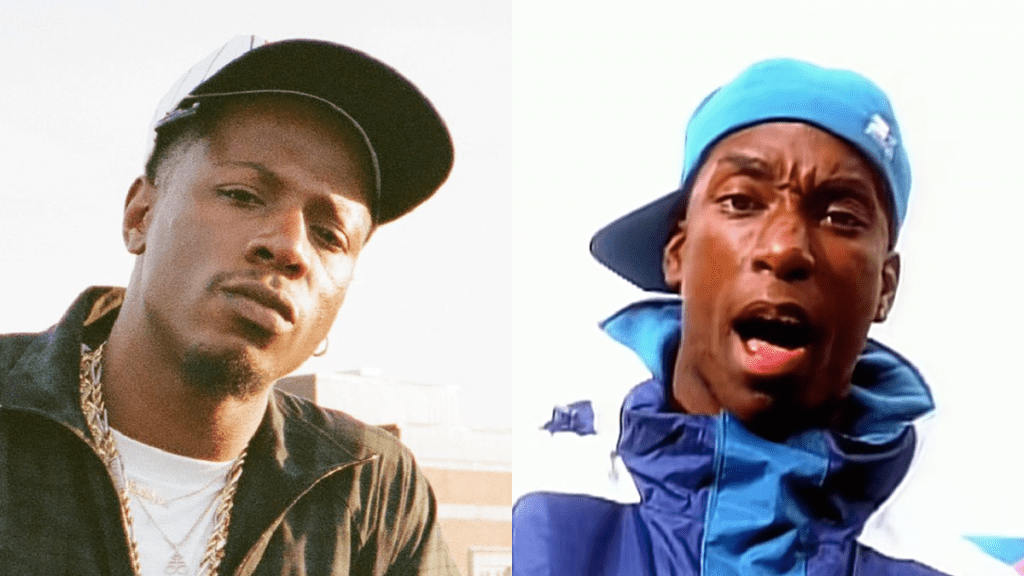 Joey Bada$$ is looking to expand his acting résumé with hopes of playing the late Big L in a biopic — and the Harlem rapper's label is all for it.
During a recent interview with REVOLT, Joey spoke about wanting to portray the fallen rap legend on the big screen, saying it would be an honor to help tell his life story.
"A Hip Hop icon that I would love to play in a biopic would have to be Big L," he said. "I've heard many people in my career tell me how I favor him look-wise. Personally, he's one of my favorite rappers to come out of the golden age — his story isn't known well enough, so I would love to bring his story to light and worldwide."
TMZ later reached out to Brian Shafton — a partner at RBC Records, which owns several of Big L's masters — who said he thinks Joey would be an excellent fit for the role. He also believes a biopic would be great way to introduce Big L's legacy to a new generation.
However, the project may run into roadblocks when it comes to licensing L's songs due to all the samples used in his music. According to Shafton, securing the rights to his entire catalog would be "near impossible."
Big L (real name Lamont Coleman) was shot and killed on February 15, 1999, in his hometown of Harlem, New York. The 24-year-old MC made a name for himself alongside Cam'ron, Ma$e and others as part of the group Children of the Corn, as well as with the Diggin' in the Crates Crew alongside Fat Joe, Lord Finesse, Diamond D and more.
He dropped only one studio album in his lifetime with Lifestylez ov da Poor & Dangerous in 1995 — home to hits like "Put It On" and "M.V.P." — and was close to signing with JAY-Z's Roc-A-Fella Records before he was murdered.
Joey Bada$$, meanwhile, is proving to be a force in the TV and film space. The Brooklyn native took home an Oscar in 2020 after his short film Two Distant Strangers won the award for Best Short Live Action. He currently stars as Unique in 50 Cent's Power Book III: Raising Kanan series.
During a recent interview with HipHopDX, the Pro Era MC spoke about starring in Power and how his neighborhood and upbringing helped prepare him for his breakout role.
"I've always been around that stuff, but I never took that path because it was right there," he explained. "I wanted to challenge myself to do other things, and then I had good older cousins and family that pushed me to not do that because they were doing it. It would've been easy for me to do it, but they wanted to see better for their little cousin and nephew."
He continued: "So it was easy to just kind of pull from those experiences that I've had or those observations that I made as a kid. Acting, in general, comes pretty instinctively to me, and I find it very similar to music, just in a way where you kind of go somewhere else. Like on that stage, I gotta go into superstar mode. I'm still here but it's like a superstar hangover, but when I'm home, it's a different vibe where I'm chill."