Joey Bada$$ Returns To Funk Flex To Freestyle Over Classic Mobb Deep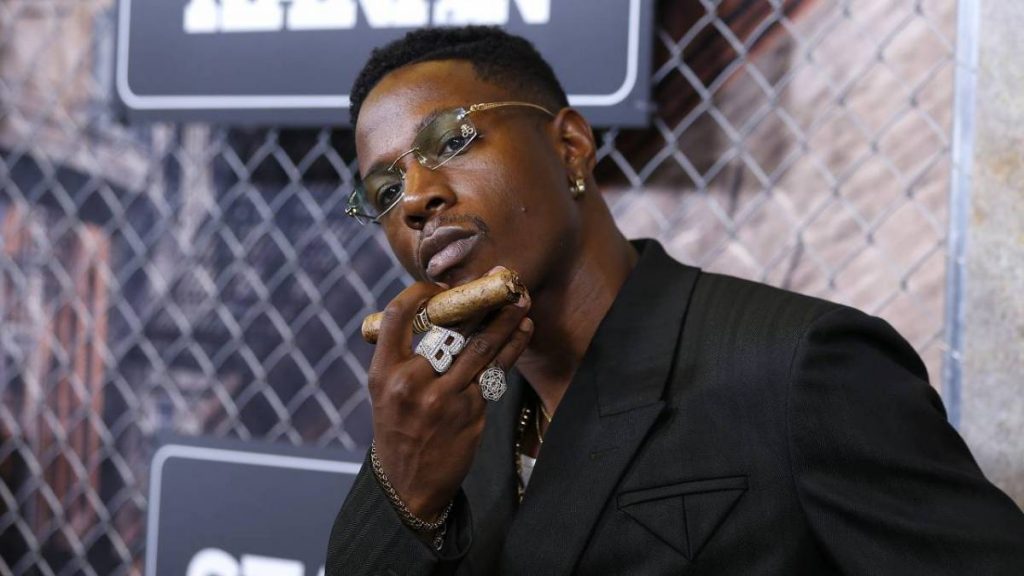 As Joey Bada$$ gets ready to launch his forthcoming album 2000 next month, the Brooklyn rapper returned to Funk Flex's Hot 97 domain to drop another freestyle.
In pure New York fashion, the 27-year-old took on Mobb Deep's 1995 track "Give Up the Goods (Just Step)," delivering his first freestyle for Flex since 2016.
"I'm back I'm better than I ever been/I took five years off, still somehow I'm relevant," Joey Bada$$ spits on the iconic beat.
Aside from announcing on Wednesday (May 11) that 2000 will drop on June 17, which is a significant date because it will mark the ten year anniversary of Joey's debut tape 1999, the Pro Era head also announced he'll embark on an expansive tour in support of his latest project starting in July. The 20-date North American tour will kick off in Boston, Massachusetts on July 1 and conclude in Los Angeles on July 28.
@joeyBADASS 1999-2000 summer tour pic.twitter.com/kgtV0Y5ys5

— LordTreeSa🅿️ (@LordTreeSap) May 11, 2022
Joey's most recent single titled "Head High" dropped in March, which Nas dubbed the "perfect" single, and in a recent sitdown with XXL said 2000 will have some big collaborations.
"I got my boys on there: Statik Selektah, Kirk Knight. I got a Cardo joint on there,"  Joey said. "I got a Mike WiLL [Made-It] joint on there. I'm supposed to be getting in with DJ Premier this week 'cause I told him I can't complete this album if we don't link up."
Joey Bada$$ previously hyped up his new project by telling Ebro Darden "Head High" was the best song he'd ever recorded.
"This is one of the best records I've ever made," Joey said. "This is an important, special record near and dear to my heart. I started writing it the day after Nipsey passed. And I didn't have an actual friendship or relationship with Nipsey. I met him a couple times and everything and it was always good vibes, but I was definitely moved by just who he was in this world and in this game. And when he passed, it was extremely unfortunate. And like I usually do with channeling pain, I put it into the music, you know what I'm saying? So this joint is definitely inspired by him."
Watch his Funk Flex freestyle below.