JT Fans Think She's Taking Shots At Roddy Ricch Over Claims He Slept With Her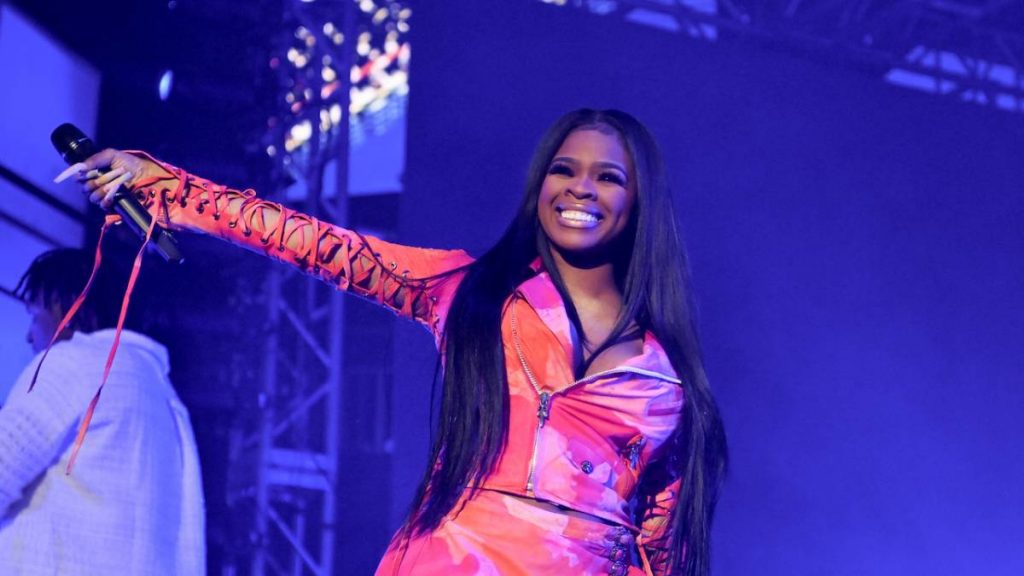 City Girls fans think JT dissed Roddy Ricch on her verser for GloRilla's "FNF (Remix)."
On Friday (September 9), Yo Gotti's CMG signee unleashed the remix to her breakout Hitkidd-produced anthem featuring a guest verse from Queen of Da Souf rapper Latto, in addition to JT. While the trio of rappers all successfully stayed on task throughout the song by calling men out on their B.S. in general, many listeners seem to believe JT's verse is a direct response to Roddy Ricch's claims he had sex with her following Lil Uzi Vert's social media taunts last month.
The opening lines of her verse appear to address the entire situation as JT raps, "I don't care who he fuck wit'/Bitch, I can't be fucked wit' (Nah)/Must be gone off percs if you ever thought you fucked this (What?)."
She continues, "Usin' my name for clickbait/Eat my ass and my clit, wait/Bitch, I got a future, do it look like I can sit and wait/I'm F-R-E-E, hold up, stop the beat/I'm a mutherfuckin' City Girl, ain't shit free 'bout me (Ayy)/You a fraudulent ass ho, n-gga, actin' like you on, n-gga/You ain't been in shit since that PPP loan, n-gga (Hahaha)."
View this post on Instagram
JT's verse seemingly adds to the saga that started on August 18 when Roddy Ricch addressed critical remarks Lil Uzi Vert made about his footwear, subliminally replying on his Instagram Story and Lil Uzi's girlfriend JT in the process.
"Wtfffff Who is this I only saw the boots I hope this is just a normal person BIG ASS BOOTS," Lil Uzi Vert wrote in an Instagram Story on a photo of Roddy's beige military boots to which he responded, "U juss mad these size 8s was n ya bitch get over it."
It remains unclear whether Roddy Ricch had any real connections to the City Girl. However, one thing is clear — JT is in the midst of an active streak of releasing neck-snapping verses. In addition to her assistance to GloRilla, JT also appeared as a featured artist on Nicki Minaj's "Super Freaky Girl (Queen Mix)," which arrived on the heels of the Billboard Hot 100 Chart No. 1 debut for the single last month.
Stream "FNF (Remix)" below.