Kalan.FrFr Recalls Meeting JAY-Z & Roc Nation's CEO Jay Brown: 'We Was Nervous As Fuck'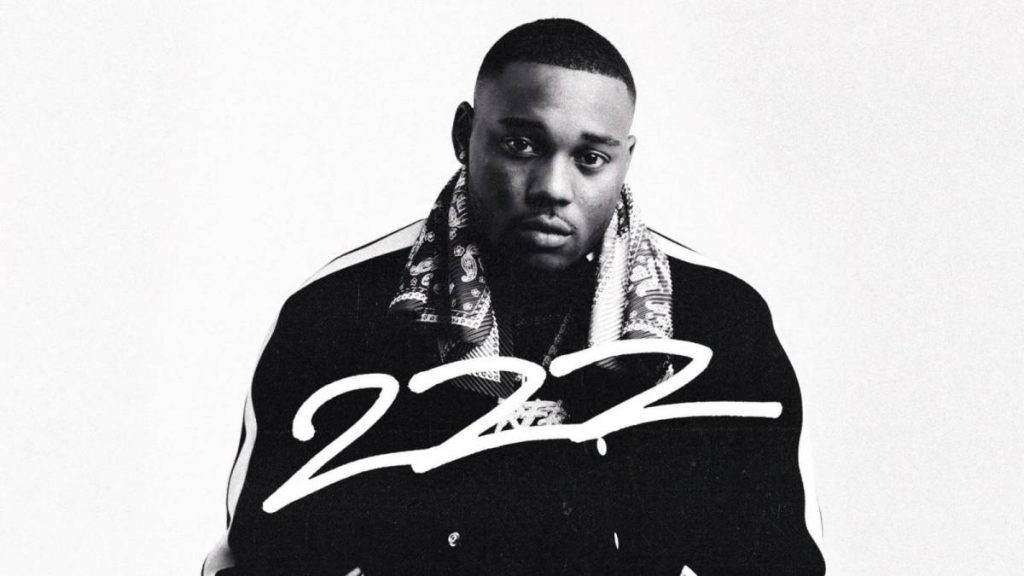 Los Angeles, CA – Like EST Gee, Roc Nation signee Kalan.FrFr can confirm billionaire Hip Hop mogul JAY-Z enjoys a good joke — especially if he's the one behind the gag.
During a recent interview with HipHopDX, the "Popstar" rapper detailed an early encounter with HOV at the Roc Nation offices, recalling how the Reasonable Doubt lyricist yanked his chain the same way he jokingly told EST Gee to leave his ghostwriter at home upon inviting him to the studio during Super Bowl LVI weekend.
The Compton native started off the story by explaining how an informal meeting with Emory Jones, co-founder of the Paper Planes brand and JAY-Z's longtime business partner, turned into a formal link and cannabis-friendly introduction to HOV.
"I smoked weed with JAY-Z man," Kalan.FrFr said in part. "He ain't smoke the weed, but I was smoking weed with JAY-Z I'm not gonna lie. Everybody had they own individuals we was just vibing."
While Kalan.FrFr had previously met JAY-Z, their connection was brief and he says it was Emory who first managed to get them, along with Roc Nation CEO Jay Brown, in a room together for an extended period of time.
"So Emory [Emory Jones] my dog, I be sitting, kicking shit with Emory," he said. "I had met JAY-Z, but I ain't never really kicked it with JAY-Z, right? So we was at the office one day, we was chilling and Emory like, 'Come here, man. I want you come in here real quick. I want you to meet my homie'. He literally said, 'I want you to meet my homie'. I had no clue. Walk in, Jay Brown, standing right there. I'm like, 'Oh Jay Brown,' and JAY-Z sitting on the couch, shoes off. He probably had some Puma's on I think. You know he have his Puma on, he wears Roc Nation shit."
View this post on Instagram

Given the nature of the surprise ambush, Kalan.FrFr says his choice to rock a dirty pair of sneakers to the meeting was nerve-wracking, at first. So he says he was able make himself the punchline of a joke before JAY-Z dealt one of his.
"I had some dirty ass shoes on and I stepped on that man's white carpet man," he recalled. "And I was like, 'Fuck my bad Jay. We ain't mean to step on your carpet.' And we told him like, 'Man, I hope we don't get shelved cuz we stepped on your carpet fool. We really didn't mean that.'"
But after the minor all-white rug faux pas he ended up engaging in an hours-long, smoked-out conversation with HOV and Jay Brown.
"He was like, nah, 'I ain't tripping my n-gga," Kalan.FrFr continued. "He said, 'Yeah, you got your man's in here stepping all on the carpet and shit,' Jay Brown said, that shit was funny. I swear. We was nervous as fuck. We didn't wanna say nothing. We didn't wanna smoke. Then we started smoking that n-gga just came back outside, started talking to us regular. Like we had it. And then we sat there probably like five hours with that n-gga, man, just talking, chopping it up. You know."
Despite the nerves he had initially, Kalan.FrFr says that he ultimately walked away from the meeting with a new appreciation for JAY-Z, who he says is the definition of what being "Him," really is.
"You know what I realized? JAY-Z that n-gga, man," Kalan.FrFr said. "But like in every form, right? Like, like however you would say, 'Man, oh yeah, that's a n-gga, like that's the top n-gga. Or like he that n-gga, he cool. He all of that." He added, "That's a horrible way to say it for the world. Sorry, he's a real good guy, man [He says while laughing.] He's a great guy. But in my language, I'm gonna say he a n-gga, man. You know that little TikTok, 'You are not him,' he's him! That's that guy. JAY-muthafucking-Z,  Jigga my n-gga."
Kalan.FrFr has taken full advantage of the dynamic influence and resources at his fingertips between the expertise of Roc Nation heavyweights such as Emory Jones, Jay Brown and JAY-Z by elevating both the output and reach of his music.
In 2021 his debut Roc Nation project, the 13-song TwoFr2 album, gave way to hit singles such as "Never Lose You and "Scorin" and has accumulated more than 107 million streams across all platforms worldwide to date.
In 2022 alone, Kalan wrapped up his seven-city, first-ever headlining tour, delivered standout guest verses for artists such as Dom Kennedy, OhGeesy, Westside Boogie and Dave East and was recently honored as BET's Amplified Artist for the month of August alongside artists such as Babyface Ray, Blxst and DX Rising Stars Coi Leray and Doechii.
Given all of the benchmarks he's reached thus far, Kalan.FrFr went on to express how humbled he is to have the opportunity to grow as an artist with a label such as Roc Nation simply because of how hard it truly is to get to this point.
"A lot of times, I just be like, 'Aww man, thank you,' and I'm just so appreciative because it's so many n-ggas out there making music right now that's probably better than me, work harder than me, and they not getting the same out of it what they putting in. So the fact that I am able to get something out of what I'm putting in, I appreciate all that shit. So I don't look at it like it's old to me — or a lot of n-ggas look at it as, 'Oh you supposed to do this or that,' like, you don't just get to be here."
Watch the full interview clip above and stream Kalan.FrFr's 222 album, home to his Blxst-assisted "No Stoppin," and Russell Westbrook-approved anthem "Light Breeze" below.