Kanye West Brands Diddy A 'Fed' After 'White Lives Matter' Shirt Criticism – & Gets Response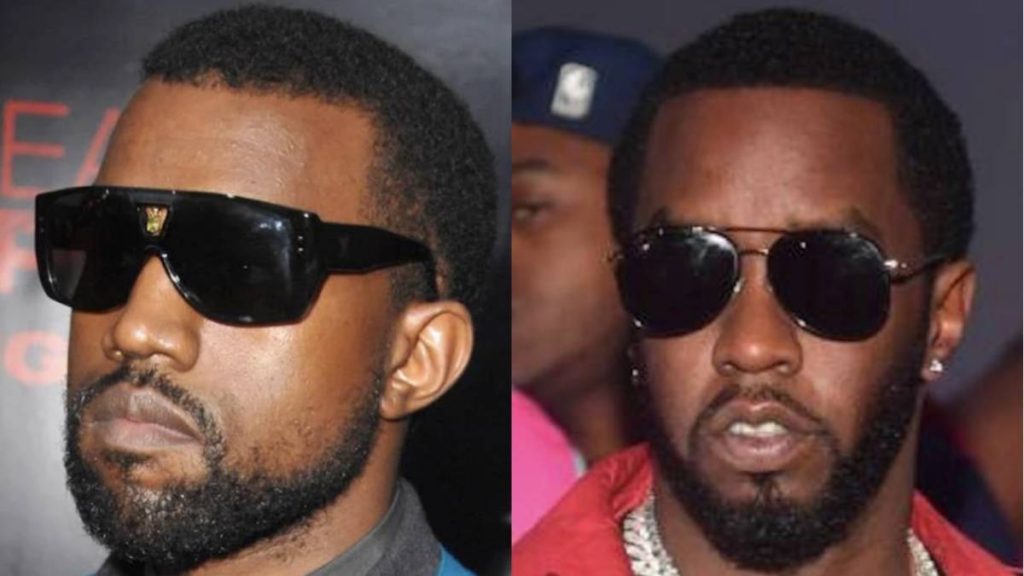 Kanye West and Diddy's friendship took an interesting turn on Friday (October 6) when the two had a heated exchange over Ye's "White Lives Matter" t-shirt controversy.
The Donda rapper took to his Instagram with a series of posts showing fans the conversation he was having with Diddy and made it loud and clear he wasn't going to let his peer stop him from doing what he needs to.
The Bad Boy Records mogul recently told The Breakfast Club he did not agree with Kanye's decision to wear the "White Lives Matter" t-shirt but wouldn't condemn him either. Kanye caught wind of the comments and addressed Diddy early Friday morning.
"I didn't like our convo," Kanye wrote. "I'm selling these tees Nobody gets in between me and my money This is my grandfather texting you now Never call me with no bullshit like that again unless you ready to green light me Cause anybody who got on that tee is me."
View this post on Instagram
Ye continued to say he would be as quiet as his friend and late fashion designer Virgil Abloh while also admitting he now knows how he's hurt people his loves with his threats. He then asked Puff to confront him.
"Come do something illegal to me noooow pleeeeeeeeease," Kanye added.
The G.O.O.D. Music founder shared another post letting his fans know they know who the culprit is if anything were to happen to him and revealed he would be selling the White Lives Matter t-shirt on Friday: "THIS IS WHY I'M THE LEADER I JUST MADE BOTH THESE GUYS MY SECURITY CAUSE ANYTHING HAPPEN TO ME YALL THE TOP SUSPECTS IMA BE SELLING WHITE LIVES MATTERS TEES LATER TODAY."
View this post on Instagram
In the next post, Diddy seemingly responded to Kanye's invitation telling him, "As soon as I land we'll meet face to face!!! Send me a address." Ye likened Diddy to a federal agent after he asked for the address saying: "N-GGA FUUUUUCK YOU YOU FED."
View this post on Instagram
Another attempt was made at acquiring an address by the Bad Boy hitmaker while reassuring no threats were being made, but it worked to no avail as Kanye wasn't backing down from his goal of going to "war."
"Let's stop playing these internet games," Diddy wrote in a text. "And don't feel threatened. You'll be fine. Just love."
Ye replied: "This ain't a game Ima use you as an example to show the Jewish people that told you to call me that no one can threaten or influence me I told you this was war Now gone get you some business."
View this post on Instagram
Kanye's last post showed Diddy telling him he was only trying to have a conversation as Black men and because his behavior was hurting the Black community.
"Anything you text I will post I love you And you guys are breaking my heart I accept your apology in advance," Kanye seemingly ended the conversation.
Kanye's posts arrived hours after Diddy clarified his stance on the "White Lives Matter" t-shirt admitting that he will always support Ye, but they're at odds on this particular topic.
"I've always been there and I will always support my brother Kanye as a free thinker," he stated. "But the 'White Lives Matter' t-shirt? I don't rock with it and what the press and what fashion is doing, thinking it's a joke; when right now, all America has for us is poverty, incarceration and death.
"So before I can get to any other lives mattering," Diddy continued, "which all lives matter… That Black Lives Matter: don't play with it. Don't wear the shirt. Don't buy the shirt. Don't play with the shirt. It's not a joke."