Kanye West Feels Wrath Of Jewish Rapper Kosha Dillz In New Diss Track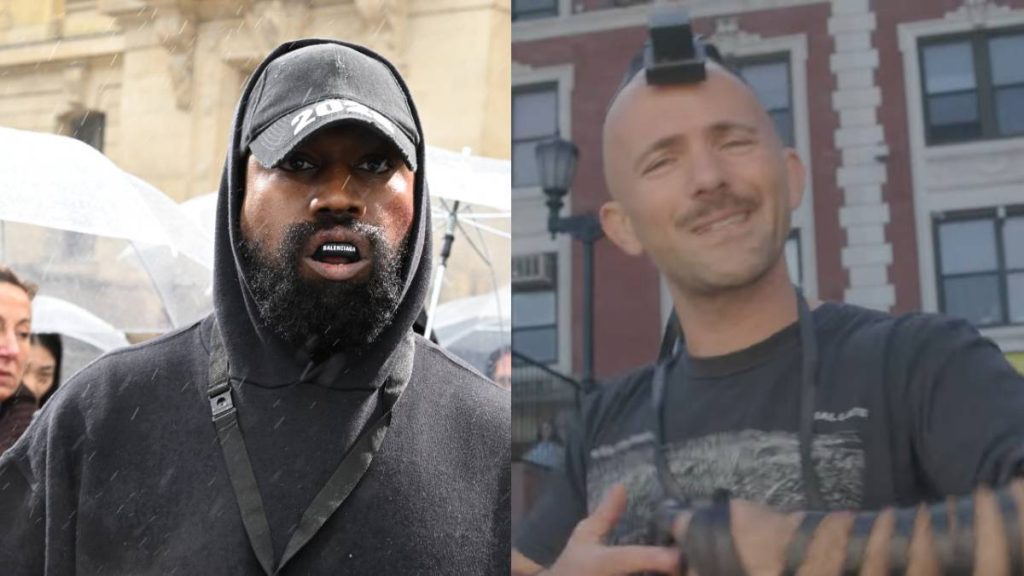 Kanye West has made yet another enemy in the wake of his anti-Semitic rants, the Jewish rapper Kosha Dillz.
The notable New York rapper dropped his new single on Friday (October 21) titled "Death Con 3," which is based on Ye's "I'm going death con 3 on Jewish people" comment.
"Drink Champs don't let him say shit Ralph dont fuck with or work with style," he raps in part. "Burn a pair of Yeezys see the shoes of Birkenau/ I understand you need money for pics and views you're a blind billionaire and I see the bitch in you."
In a follow-up interview with The Jerusalem Post, Dillz said he was reluctant to make a song targeting the Yeezy mogul.
"I'd rather have not made the song because it's not like he invented the wheel of antisemitism," he said. "But because he's so rich, he just feels like he's saying what he wants … It's sort of unleashing the floodgates of what everyone else has already kind of thought."
He added: "It's popular right now to fight antisemitism but let's see how popular it is when someone gets attacked and people like Kanye apologize and another war breaks out with Hamas."
Kosha Dillz is just the latest established name to come out against Kanye West in the wake of problematic comments he made regarding Jews, George Floyd and white supremacy on Fox News, Drink Champs and other outlets.
Adidas, Balenciaga, Chase Bank and even Def Jam have all cut ties with the Chicago star, which Ye recently said during a podcast interview with MIT research scientist Lex Fridman has been "the happiest day of his life."
The fallout has also led to Kanye West being stripped of his title as a billionaire. According to Forbes, Ye's termination of his lucrative adidas deal has left him valued at around $400 million.
A Tribe Called Quest's Q-Tip was the latest celebrity to voice his love for Jewish people, writing on Monday (October 24) that he "supports" both Jewish people and Palestinian people.
Hot 97 radio host Peter Rosenberg, who is Jewish, also shared his response to Kanye's remarks in an Instagram video: "I think it's important that we take this seriously and head-on and also not allow it to cloud our judgment as far as how we see other things… You could easily become less empathetic to other people and kind of worry about yourself first — it's a logical thing that happens and I think we need to be mindful to not do that."
In the wake of Ye's anti-Semitic spewing, he was also invited to the Holocaust Museum in Los Angeles to educate himself on Jewish history. The invitation came after reports emerged that Ye had also allegedly professed his love for Hitler and the Nazis during his notorious rant at the TMZ offices back in 2019.
"Words matter and words have consequences Ye," the museum wrote in a statement on Instagram. "We urge you to come visit us at Holocaust Museum LA to understand just how words can incite horrific violence and genocides."