Kanye West Links With Naomi Campbell At Burberry Show In London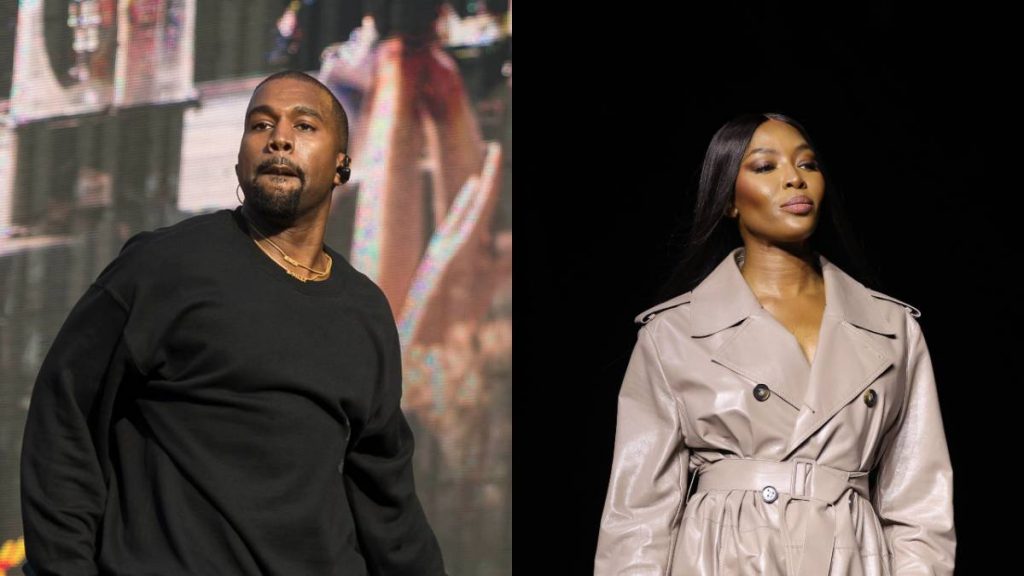 Kanye West was spotted this week at the spring '23 Burberry show linking up with Naomi Campbell, who had previously starred in Ye's own fashion show.
On Monday (September 13), Yeezy was seen sporting his new beard, a black leather jacket and some unique flip-flops at the spring show, which had been rescheduled in the wake of Queen Elizabeth II's passing.
Aside from hanging out with Campbell, a clip of Ye's appearance at the London Fashion Week show saw him hanging out with Burberry's Chief Creative Officer Riccardo Tisci, and he was spotted chilling with the rapper Stormzy as well.
Campbell had praised Kanye back in 2016 after starring in his Yeezy season 3 fashion show at Madison Square Garden, which was notable because Kanye debuted his Life of Pablo album for the first time.
"It was a great experience, and I had a lot of fun" Campbell told People at the time, adding: "I've never done a fashion show where I'm sitting there in a concert hall!"
View this post on Instagram
View this post on Instagram
Kanye's appearance at the Burberry show comes as his own experience in the fashion industry recently hit a major snag. His lucrative contracts with Gap and adidas were abruptly terminated a few weeks ago after Ye accused the companies of stealing his designs.
Kanye recently posted a legal document to his Instagram outlining new restrictions adidas and Gap have apparently placed on him and his Yeezy company as a result of pulling out of his deals, which he wasn't thrilled about.
"Neither Yeezy nor Ye may use, wear, sponsor, promote, market, advertise, endorse, design, manufacture, license, sell or provide consulting services with respect to any of the following products under the Yeezy Trademarks or Ye's likeness or any other indentifiable attribute, feature or indica or Ye (e.g. Donda, Pablo or Jesus Walks)," the document reads, before listing restricted footwear, apparel and accessories.
"Welp I guess the war's not over," Ye wrote in the caption. He similarly declared war on adidas on Monday (September 19), calling out the company's senior vice president and global manager Torben Schumacher.
"Who are the real decision makers at adidas?" he wrote on his IG Story. "Torben is a fucking idiot. Torben stole my designs. adidas stole my designs. They did the Balenciaga collaboration without my knowledge and then stopped my Balenciaga Gap shoes from going to market. Nobody call me and ask me if I'm sleeping. It's war. We deaded Gap now it's adidas time."
However, Ye showed on Friday (September 23) that he's willing to potentially keep his lucrative business venture with adidas alive, but that he never wants to speak with Torben again.
"adidas I'm willing to give you 20% of sales," he wrote in an Instagram Story, before clarifying: "Not ownership[.] As a non exclusive manufacturing and distribution partner."
He continued: "Adidas I'm not speaking with Torben again. I'm the king[.] I only speak to the decision makers."
In a recent interview with ABC News, Kanye added that he's got some new lawyers, and that he still plans to show both Gap and adidas who's really in charge.
"We got some new lawyers," Ye said. "We really had to level up and show 'em, really show 'em, who's the new boss in town."
Kanye West was able to take a break from all his recent legal drama this past weekend to show love for Playboi Carti, popping out during his Rolling Loud set to perform a few songs alongside the Whole Lotta Red rapper.