Kanye West Scrapped Original Version Of 'Ye' Album, Says Mike Dean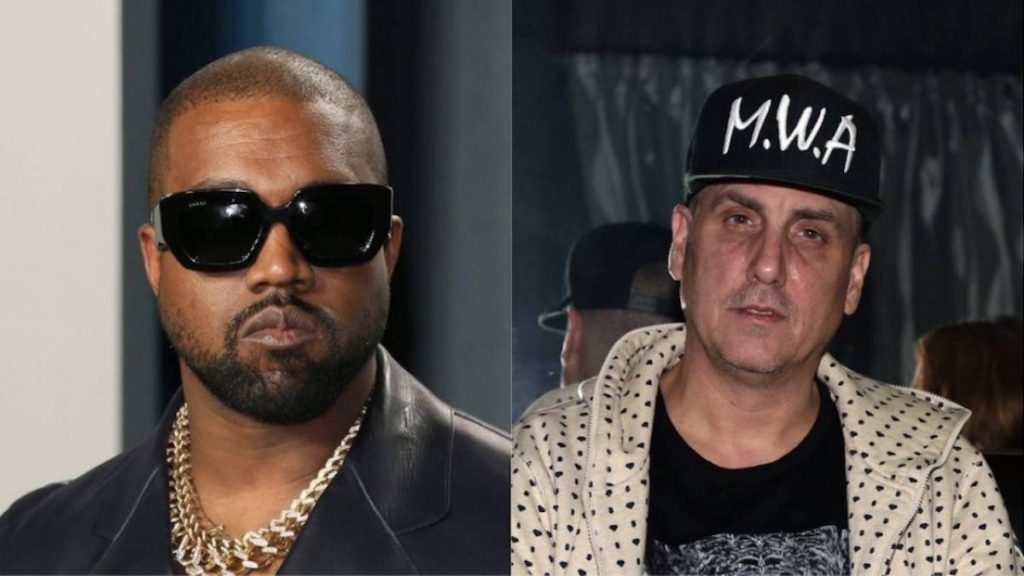 Kanye West apparently recorded a whole different version of his 2018 album Ye before deciding to scrap it, that's according to Mike Dean.
In a conversation with Nile Rodgers for Deep Hidden Meaning Radio, the Houston producer and longtime collaborator of West ran through several moments where an artist has switched up a track he's produced without prior warning.
"I get that from everybody, especially Beyonce actually. 'What do y'all want?' 'Just Mike Dean it up,'" Dean said around the four-minute mark. "And they can take all that or 50 percent of it or 80 percent of it. I have real thick skin so it doesn't bother me, whatever they like of what I did, they can use."
When asked whether he's precious about his parts in productions, Dean brushed it off. "You can't be," he said. "You'd get your feelings hurt like every day. Especially working with Kanye or Travis [Scott], where shit changes and everything's real malleable."
It's then that Dean revealed Kanye tossed a whole album's worth of material they'd worked on. "'Til it's over, anything can happen, especially Kanye," he said. "In Wyoming, for the Ye album, we had 10 songs, I guess. And we were trying to do a seven-song album. I came in one day and he'd erased the whole board and said, 'We're starting over.'"
The timing of the album being started over from scratch coincided with Ye's controversial appearance on TMZ. Ultimately, the project was released, albeit a few hours after Ye's self-imposed deadline. In an interview with Jon Caramanica of The New York Times, Ye admitted he had none of the lyrics to Ye written eight days before the album's release.
Both Dean and Rodgers are tied together through their work for Beyoncé's recently released Renaissance album. The house/dance themed album finds Dean's name on several songs including "I'm That Girl," "Cozy," "Summer Renaissance," "Pure/Honey" and more. Rodgers is listed as a composer and lyricist for "Cuff It" alongside Raphael Saadiq, The-Dream and others.
The widely acclaimed album debuted at No. 1 on the Billboard 200 chart with over 300,000 album-equivalent units earned. It marked the seventh consecutive solo album from Beyoncé to hit No. 1 and was the largest debut for a female artist in 2022.
Outside of work for Beyoncé and Ye in 2022, Dean has kept busy. He assisted on Megan Thee Stallion's "Plan B" single and dropped his third solo album, Smoke State 42222 in April and also executive produced Pigeon & Planes' See You Next Year compilation album.
In other Mike Dean news, Kid Cudi recently kicked the producer off the lineup of his upcoming Moon Man's Landing Festival.
Dean shared a statement to both his Instagram and Twitter account that read: "Looks like I won't be playing moon man's landing this year. Someone cancelled me. Lol. Thanks. That's all. #immature."
When reached for comment by HipHopDX, Dean confirmed Kid Cudi dropped him from the festival, saying: "I don't care. I'm doing stadiums this weekend."