Kanye West Spotted With Kyrie Irving, Fueling Donda Sports Signing Rumors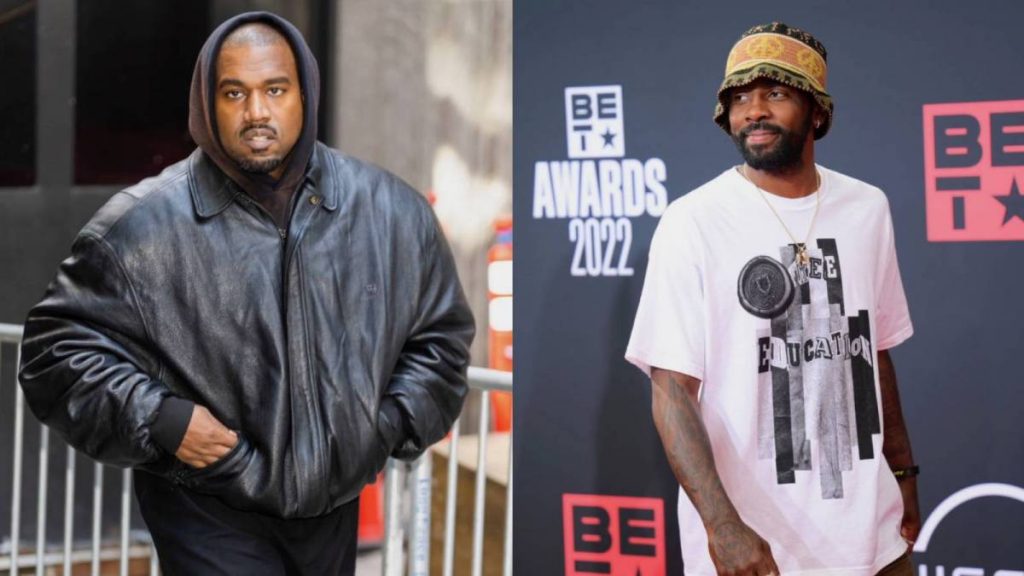 Kanye West looks like he could be teasing the addition of another NBA star to his Donda Sports group.
On Friday (July 15), the multi-hyphenate billionaire was spotted chatting with Boston Celtics guard Jaylen Brown and Brown's former Celtics teammate, Brooklyn Nets guard Kyrie Irving. Brown posted the meet-up on his Instagram account with the caption: "Village raises the kid then kid raises the village."
Almost immediately, the Irving to Donda Sports rumors began to swirl as the controversial guard is said to be on the outs with his longtime shoe and apparel sponsor Nike.
According to ESPN's Adrian Wojnarowski, the apparel giant is "unlikely" to extend Irving's signature shoe deal past the 2022-23 season. He also lashed out on social media regarding the eighth edition of his signature shoe, claiming Nike was set to "release it without my okay" and "I have nothing to do with the design or marketing."
View this post on Instagram
Irving also became one of several celebrities to tout Ye's Stem Player during the promotional run for Donda 2 earlier this year. Following a 126-123 win over the Milwaukee Bucks in February, Irving used his time for his postgame press conference to give Ye his props. Later, when the video clip was shared on social media, Irving doubled down in his support by jumping in the comments.
"@Kanyewest keeps me motivated God first," he wrote.
Donda Sports has already inked former NFL wide receiver Antonio Brown to be the company's president and NFL All-Pro and Super Bowl champion Aaron Donald and Jaylen Brown to be marquee figures.
In other Yeezy news, Kanye West has voiced his desire to meet "inspiring" Gap chairman Bob Martin following the success of their record-breaking clothing collaboration.
Kanye's partnership with the fashion brand has been one of its most successful clothing campaigns in years, with $14 million worth of sales of their "perfect" black hoodie, according to Ye.
It comes following news that Kanye is being sued by production company Phantom Labs for just over $7 million in unpaid services.
Phantom Labs allegedly worked with Kanye to produce four events within 18 months, including four Sunday Services, Miami's Donda 2 listening event, the Free Larry Hoover Concert with Drake in Los Angeles, and they were set to work with Kanye on Coachella before he pulled out of the festival.
Phantom attorney Howard King claims payments were coming in until about February 22 when Ye's bill inflated to over $6 million. The company was allegedly on the hook for another $1.1 million in cancellation fees related to Kanye's shelved Coachella performance, bringing the sum up to $7.1 million.