Kanye West & The Game Perform 'Eazy' For First Time In Los Angeles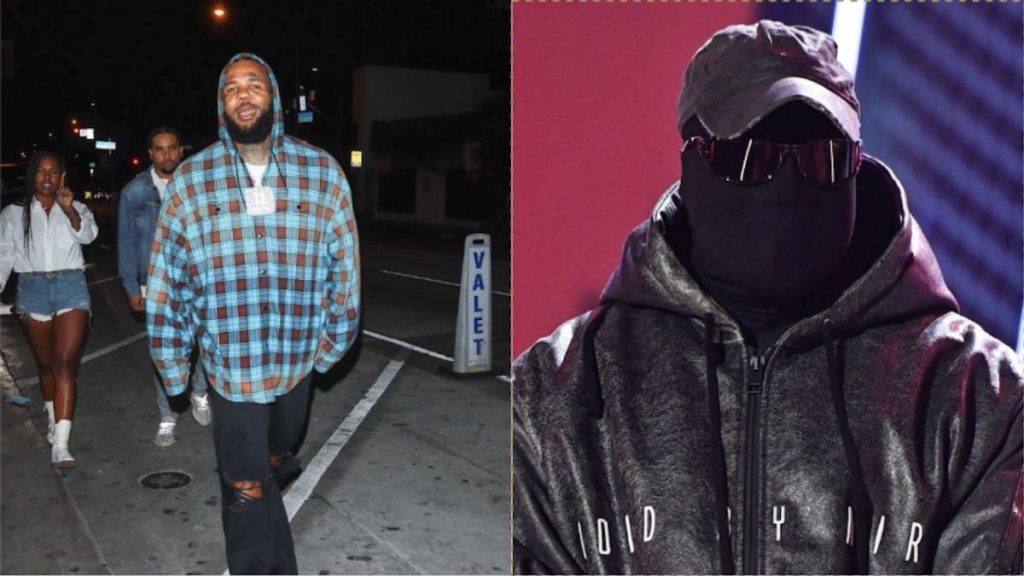 Los Angeles, CA – The Game is pulling out all the stops ahead of his Drillmatic: Heart vs. Mind album produced by Hit-Boy. Aside from heavily sampling JAY-Z and confidently asserting he's dropping the "rap album of the year," he's also rekindled his creative partnership with Kanye West, resulting in the single and animated video "Eazy" where Ye deals with an animated Pete Davidson in gruesome fashion.
On Friday (July 8), the two men hit the stage for the first time years to perform the track, much to the delight of those in attendance at the Novo in Los Angeles.
pic.twitter.com/dFXMk9M4tm

— Donda's Place (@dondas__place) July 9, 2022
But Ye wasn't Game's only major guest of the night. Lil Wayne came out for a surprise appearance as did Blueface, but the night was about reuniting with Ye. On his Instagram, Game shared a photo of Ye onstage in black and white with a caption that encompassed their 20-year friendship, which led to singles such as "Dreams" and "Wouldn't Get Far."
"From freestyling outside the Nike store against one another 20 years ago with little to no money in our pockets to sharing yet another grand stage together last night," Game wrote. "Thank you for always being a true friend in & outside of music @kanyewest…… last night was classic. #Drillmatic on the way."

View this post on Instagram
The road to Drillmatic has seen a few speed bumps. Originally scheduled to be released on June 17, Game pushed the release date back to July 1 not long after Game lashed out at Rolling Stone's list of the 200 Greatest Hip Hop Albums of All-Time. However, the album suffered yet another delay right as he and Hit-Boy released the single "Violence."
The meaning behind Drillmatic is, of course, a nod to Nas' 1994 classic debut album Illmatic and the emergence of drill music from Chicago and its variations. In an exclusive conversation with HipHopDX, Game detailed how he didn't have the title first and initially gave it to another Chicago rapper, Lil Durk.
"Originally, I gave [the title] Drillmatic to Durk because he's from the Chi and it has the whole drill thing," he explained. "I text Durk like, 'Yo, call your next album Drillmatic.' And he was like, 'Yo, that's fire.' And then two years passed and he didn't call nothing Drillmatic so I was like, 'I'm a reel that back in.'"