Kay Flock Teases 'Brotherly Love' Documentary: 'I Never Thought I Would Make It At 18'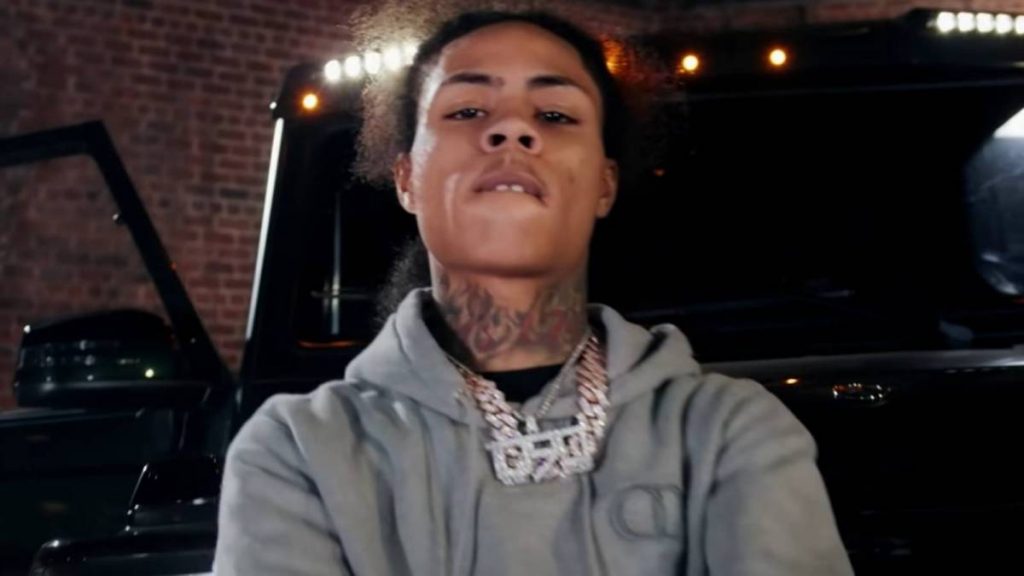 A new documentary titled Brotherly Love: The Kay Flock Story is in the works that will focus on the explosive and tumultuous rise of New York rapper Kay Flock.
The 18-year-old drill rapper has gained some serious traction in the past two years. He was recently co-signed by Cardi B, who appeared alongside him on his newest track "Shake It," and last October he linked with Lil Tjay and Fivio Foreign for the "Not In The Mood" video. Before that, Flock had dropped two solo videos titled "Is Ya Ready" and "PSA," both of which have roughly 22 million and 14 million views on YouTube, respectively.
Flock teased the forthcoming documentary by dropping a trailer on YouTube, which showcases his rise to fame, his major co-signs from some of the city's biggest talents, as well as being blacklisted by New York Mayor Eric Adams and DJ Drewski.
The Bronx lyricist is currently behind bars on first-degree murder charges involving the murder of Oscar Hernandez, who'd been waiting to get his haircut on the morning of December 16, 2021, when authorities claim he was allegedly approached by Flock.
Per The Daily News, police said the rapper asked what Hernandez was looking at before they got into an argument. The argument escalated outside of the barbershop, and Hernandez was fatally shot in the neck. Hernandez's family claimed his death was a case of "mistaken identity." Kay Flock later took to socials to encourage his fans not to believe the reports.
"All good don't believe the blogs or the internet, everything trendy, forever DOA," Flock later wrote on his Instagram Story alongside a photo of him in a pink hoodie.
Watch the trailer for Brotherly Love: The Kay Flock Story below.