Kendrick Lamar Celebrates 'good kid, m.A.A.d city' 10th Anniversary With Exclusive Vinyl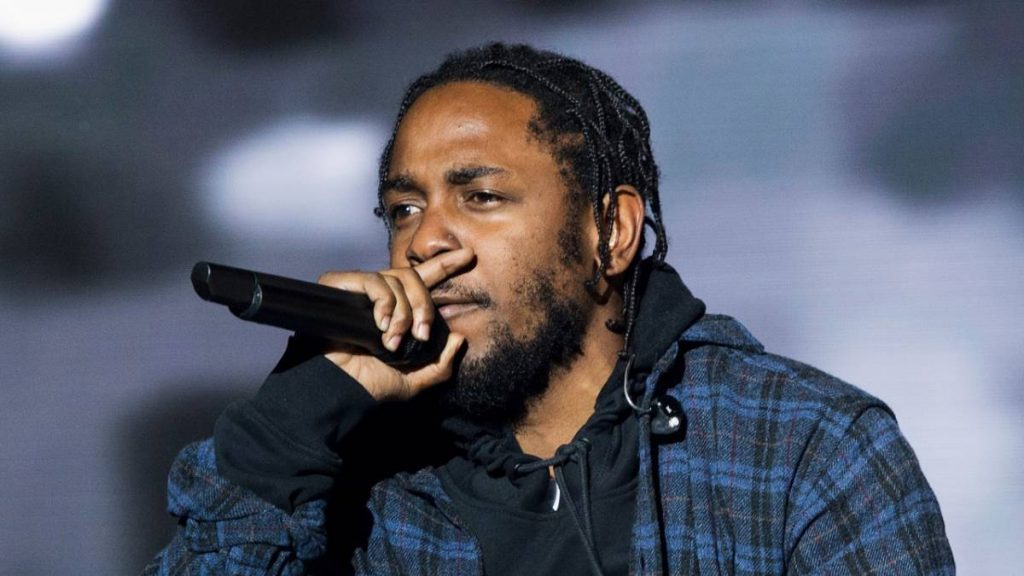 Kendrick Lamar is celebrating the 10th anniversary of good kid, m.A.A.d city by releasing a limited edition vinyl reissue.
The exclusive vinyl puts a new spin on the album's design, featuring a black-and-white version of the van from the original deluxe cover set in front of a bare, all-black backdrop.
As for the music itself, it's unclear whether any changes or additions have been made to the original tracklist, which contains hits like "Swimming Pools (Drank)," "Bitch, Don't Kill My Vibe" and "Backseat Freestyle."
The 10th anniversary vinyl is set to be released on October 21, one day before good kid, m.A.A.d city's birthday. Pre-orders are available now on Interscope's online store, along with CD and cassette versions.
good kid, m.A.A.d city arrived to huge fanfare in October 2012, marking Kendrick Lamar's hotly-anticipated major label debut following his signing to Interscope and Dr. Dre's Aftermath Entertainment.
The album debuted at No. 2 on the Billboard 200 after selling 242,000 copies in its first week, bested only by pop juggernaut Taylor Swift's Red. However, it comfortably topped the Top R&B/Hip Hop Albums chart.
Outside of its commercial success, good kid, m.A.A.d city was met with widespread critical acclaim and yielded multiple nominations at the 56th Annual Grammy Awards, where it controversially lost out to Macklemore and Ryan Lewis' The Heist in the Best Rap Album category.
The biographical project has since been certified triple platinum by the Recording Industry Association of America (RIAA) and remains a hot commodity among vinyl collectors in particular. It ranked as the best-selling rap album on vinyl of 2021 — and 10th most popular vinyl album overall — having shifted 194,000 copies on the format.
Those holding out for a part two to good kid, m.A.A.d city had their hopes slashed in 2020 when Kendrick firmly stated he'll never make a sequel to his classic debut.
"I remember the sophomore jinx of good kid, m.A.A.d city; it was for that year and for that time," he told Baby Keem in an interview for i-D magazine. "I was in a different space in my life. I already knew off the top I can't make good kid, m.A.A.d city Part Two.
"The second I'm making that, it's corny, bro. That takes the feeling away from the first. I need that muthafucka to live in its own world. Then boom, To Pimp a Butterfly. Some people love it to death, some people hate it."
The vinyl reissue comes on the heels of Kendrick's theatrical performance on Saturday Night Live, where he delivered a medley of songs from his latest album Mr. Morale & The Big Steppers to kickstart the show's 48th season.
Posted up inside a cubic stage — a nod to the pandemic-themed stage design of his recent Big Steppers Tour — the Pulitzer Prize-winner performed "Rich Spirit," "N95" and "Father Time," with British crooner Sampha joining him for the latter.
Meanwhile, K. Dot has already started work on his next album, according to his longtime producer Sounwave.
"Oh, we always start, immediately after," he told Complex in August. "Like, we're starting on the next one now. That's never going to change, all the way from The Kendrick Lamar EP. The next day, we started on Section.80. It's just the ideas never stopped. That's one of the main reasons I go on tour with him, is to create the next album."
He added: "We can't skip a beat. We have to just keep it going. There's no breaks. There's no such thing as a vacation when you're doing what you love. Everything you do is what you love to do, so you're excited."
Revisit good kid, m.A.A.d city below.