Kendrick Lamar Celebrates His 35th Birthday With Baby Keem & Friends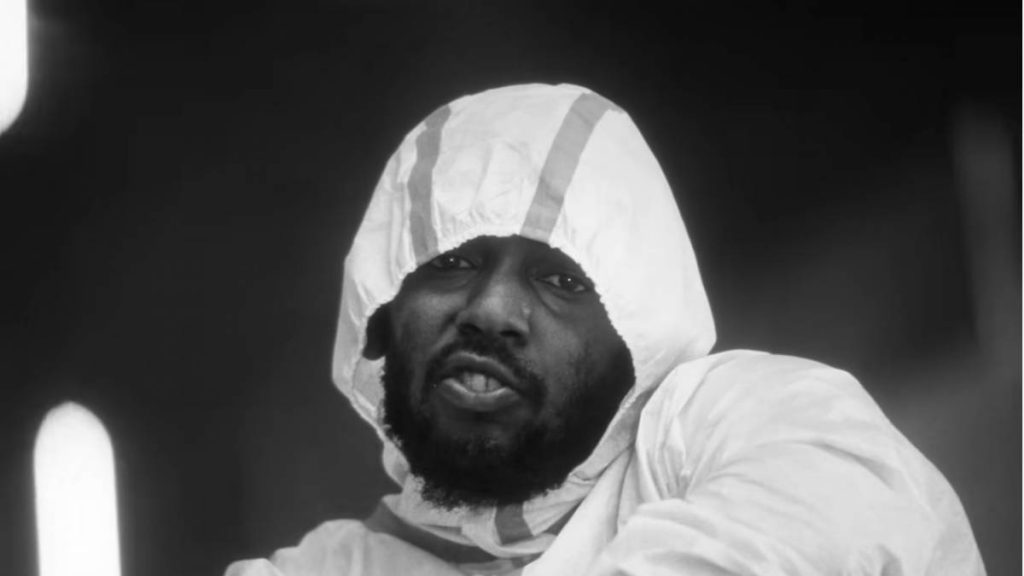 Kendrick Lamar turned 35 on Friday (June 17) and, in true K. Dot fashion, the Pulitzer Prize-winner had an elaborate birthday party, complete with a red and white cake and plenty of friends on deck to wish him well.
In a video shared to social media, K. Dot rocks all white suit in front of a birthday cake as an-lookers, including Baby Keem, sing "Happy Birthday" to him. After everyone rattles off their own nickname for him, K. Dot bends down to blow out the candles.
View this post on Instagram
Baby Keem and his cousin have been nearly inseparable over the past two years, collaborating on Keem's 2021 album The Melodic Blue and K. Dot's Mr. Morale & The Big Steppers. In April, the two won a Grammy Award for Best Rap Performance for the single "family ties."
2022 turned out to be a successful year for the Compton MC. In May, he released Mr. Morale & The Big Steppers, which became his fourth No. 1 album on the Billboard 200 chart with roughly 295,000 total album-equivalent units sold in its first week.
One of the last things K. Dot did before officially crossing over into his mid-30s was visit the country of Ghana. The excursion was captured and turned into a documentary for Spotify and in a moment, he reflects on how therapy became a challenge and helped began an awakening within him.
"We grew up where our parents don't know about that, our grandparents don't know about that," he told Spotify's Head of Urban Music Carl Chery. "You live and you experience the shit that you go through and you deal with it right then and there — or you don't never deal with it.
"We learn to hold all our shit in. Shit, I'ma keep it one hundred with you: that wasn't my forte when people mentioned it to me. I'm still stuck how my pops thinks — 'the fuck you need therapy for?' I had to challenge myself to go to therapy. Shit, that's like a whole new step and a whole new generation. It's a growth."