Kendrick Lamar Discusses Therapy, Virgil Abloh + 'Mr. Morale' Album In Spotify Ghana Documentary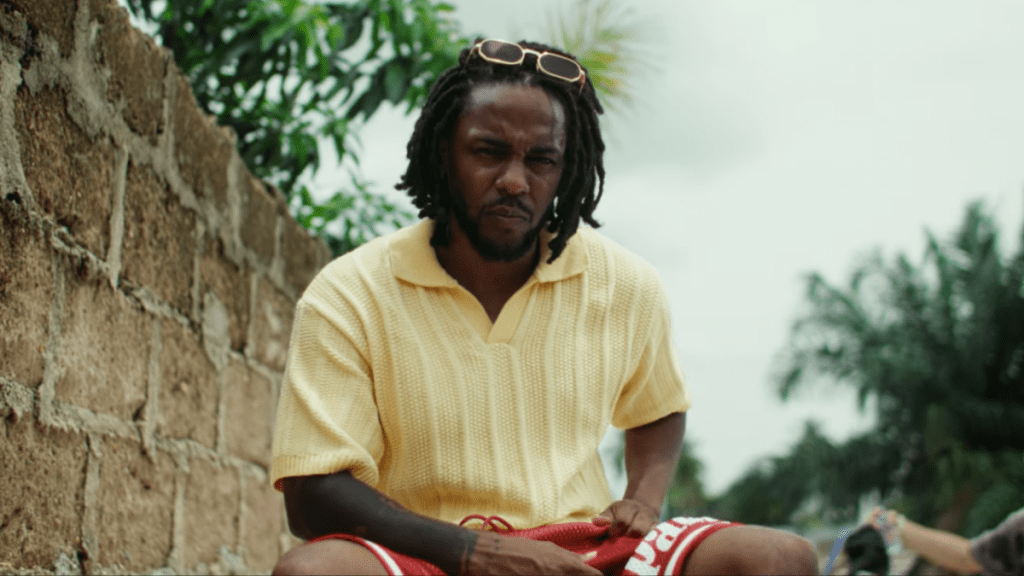 ACCRA, GHANA – Coinciding with Kendrick Lamar's 35th birthday, Spotify released their mini-documentary "A Day in Ghana with Kendrick Lamar" on Friday (June 17). The four-minute film follows the Compton rap star during a recent sojourn to Accra, Ghana in the run up to the release of his fifth studio album Mr. Morale & The Big Steppers, which dropped on May 13.
A true man of the people, Kendrick can be seen chopping it up with the locals in the streets, partaking in a game of soccer and posing for photos with fans as he immerses himself in the West African city alongside his longtime manager, collaborator and pgLang co-founder Dave Free.
K. Dot also pays a visit to Freedom Skate Park, Ghana's first fully functional skate park that was supported by the late fashion icon Virgil Abloh. "[I've been thinking about] Virgil, what he means to them as far as letting them have this creative space for them to enjoy themselves," Lamar says. "That's special."
View this post on Instagram
The subject Kendrick really spends time mulling over, though, is therapy, one of the central themes on Mr. Morale & The Big Steppers.
"One of my favorite lines on the album is where Whit[ney] says, 'You really need to go therapy' and I say, 'Real n-ggas don't go to therapy,' he tells Spotify's Head of Urban Music Carl Chery. "Because that's how n-ggas feel! We grew up where our parents don't know about that, our grandparents don't know about that. You live and you experience the shit that you go through and you deal with it right then and there — or you don't never deal with it.
"We learn to hold all our shit in. Shit, I'ma keep it one hundred with you: that wasn't my forte when people mentioned it to me. I'm still stuck how my pops thinks — 'the fuck you need therapy for?' I had to challenge myself to go to therapy. Shit, that's like a whole new step and a whole new generation. It's a growth."
Mr. Morale & The Big Steppers, which Kendrick Lamar called his "most present" album, debuted at No. 1 on the Billboard 200 after notching 295,000 album-equivalent units in its first week. That figure has since surpassed 500,000, according to Chart Data, making it eligible for gold certification.
The 18-track, double-disc effort boasts appearances from the likes of Kodak Black, Ghostface Killah, Baby Keem, Sampha and Summer Walker, alongside cinematic production from Pharrell, Sounwave, Boi-1da, Cardo, The Alchemist and others.
Shortly after its release, Kendrick announced a massive world tour featuring support from pgLang big steppers Baby Keem and Tanna Leone. The 65-date tour gets underway in Oklahoma City, Oklahoma on July 19 and treks across North America, Europe and Oceania before wrapping up in Auckland, New Zealand on December 16.