Rick Ross Isn't Too Happy Paying For A Private Jet: 'That's $50K I Could've Spent On My Garden'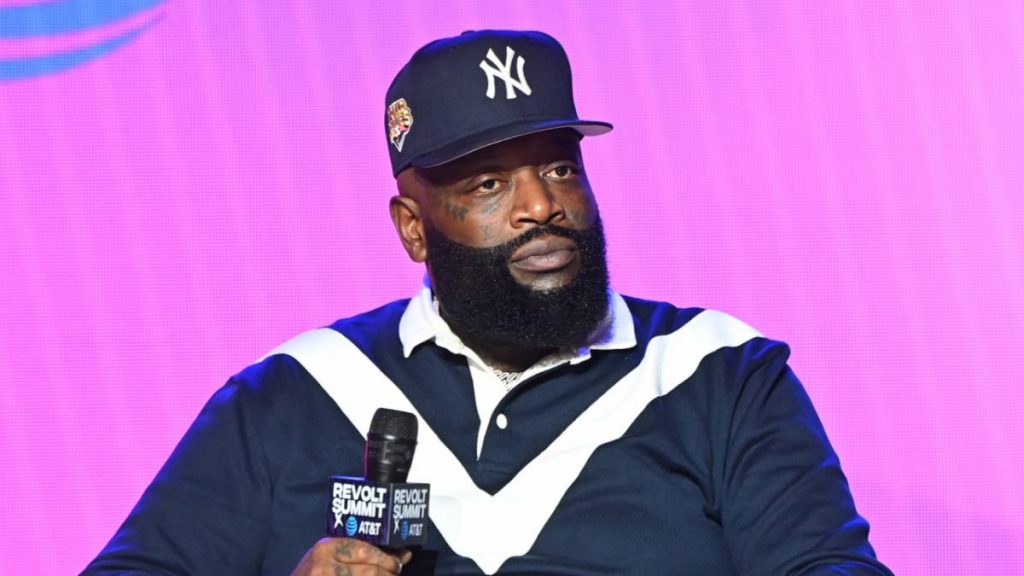 Rick Ross has made a lot of money throughout his career, and with that comes the idea that he wildly spends his money. However, contrary to popular belief, the Biggest Bawse is very frugal with his money, and he'll waste no time looking to spend it in an ideal way.
On Thursday (June 16), Rozay found himself in a situation he didn't want to be in when he was forced to pay a hefty amount of money just to fly somewhere. According to Ross, he wanted to fly commercial, but due to people quitting their jobs, those flights are getting canceled.
"I'm disappointed," Rick Ross said. "I'm backstage at the Juneteenth celebration and just found out all the commercial flights being canceled because of people quitting, and now I'm being forced to charter a private jet. Man, that's $50,000 I could've spent on my garden or buying some buffaloes. Come on, Delta."
View this post on Instagram
Ross has been putting a lot of time and energy into his zoo on his sprawling Georgia estate. He's gone as far as purchasing actual buffaloes, a cow and a pair of lions. But with all the money he's put into the zoo, he's managed to find ways to still save, such as taking care of landscaping duties on his own.
In March, Rick Ross was not happy with the $10,000 quote he received to cut down 10 trees on his property. He took matters into his own hands by throwing on a cowboy hat and tie-dyed hoodie and getting right to work.
"I just told my homie, 'You go to Home Depot and you go get me the biggest muthafuckin' saw there is with a big chain, and you crank that muthafucka," he said in the clip. "Imma cut the trees down. You heard me? The thing about business, I'm hands on so Imma handle my own.
He continued, "Instead of me paying $10,000 to an outsider, went to Home Depot and bought two new saws for $2,000. Was really only $5,000 worth of work. You take the $5,000, give that to your homies… You still got $3,000 for ya pockets. Come on, man, you could go get Wing Stop, man."