Kendrick Lamar Nearly Featured On Pusha T's 'It's Almost Dry'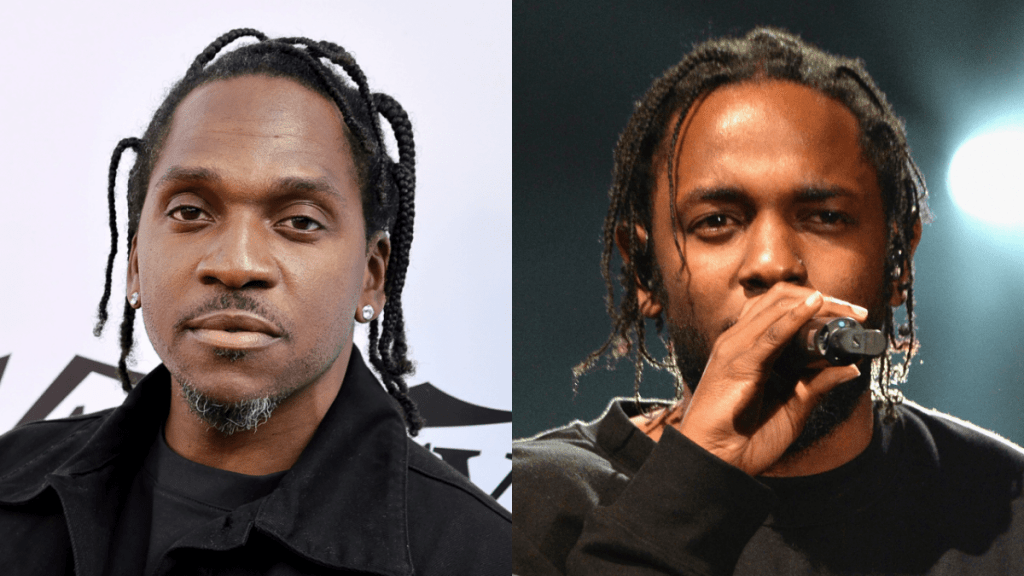 Pusha T's latest album It's Almost Dry is a star-studded affair, boasting guest appearances from the likes of JAY-Z, Lil Uzi Vert and Kid Cudi, as well as half-and-half production from Kanye West and Pharrell.
But there was another A-list collaboration that Pusha had in mind for the album. In a new interview with GQ, the Virginia Beach veteran revealed he tried to secure a feature from Kendrick Lamar on It's Almost Dry. In fact, K. Dot was one of the first artists he reached out to while working on his latest project.
King Push and K. Dot previously connected on "Nosetalgia" from Pusha's 2013 debut solo album My Name Is My Name. However, the pair "couldn't find a song that differed enough" from their aforementioned collaboration, so Push simply "moved on."
For #GQHype, @PUSHA_T on his No. 1 album #ItsAlmostDry, his Drake beef, and the difference between Kanye and Pharrell: https://t.co/kTnAkjc7h8 pic.twitter.com/jLnB6YEdNw

— GQ Magazine (@GQMagazine) May 4, 2022
Despite their inability to diverge from their previous Nottz-produced collaboration, a second Pusha T and Kendrick Lamar team-up would've no doubt upped the excitement for It's Almost Dry even higher considering the impact that "Nosetalgia" made.
Just last month, the song went viral almost a decade after its original release thanks to a video from Spotify's Dissect podcast breaking down the hidden numerology in Kendrick's guest verse, revealing a clever mathematical pattern behind his sobering coke bars.
Kendrick Lamar isn't the only feature Pusha T missed out on. The G.O.O.D. Music MC revealed during his It's Almost Dry listening session in New York City in April that Nas "was supposed to be on the end" of "Hear Me Clearly."
While appearing on The Breakfast Club later that month, Pusha explained the plan was to make Nas the "surprise" feature on the album version of the song, which previously appeared on NIGO's I Know NIGO! But for whatever reason, the collaboration "just didn't happen."
The lack of Kendrick Lamar and Nas appearances hasn't hurt It's Almost Dry's success, though. The project debuted atop the Billboard 200 after earning 55,000 album-equivalent units in its first week, handing Pusha T his first No. 1 album of his career.
Pusha will no doubt be hoping for better luck when it comes to working with Dr. Dre, with whom he recently teased a collaboration after meeting in person.