Lil Durk Reveals First-Week Sales Prediction For Jack Harlow's 'Come Home The Kids Miss You'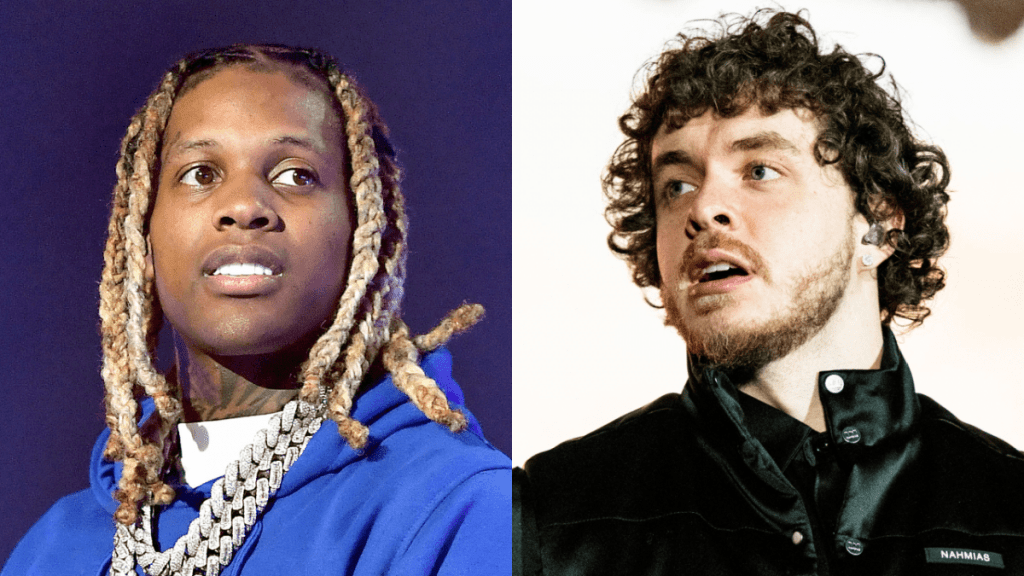 Lil Durk has high hopes for Jack Harlow's new album Come Home the Kids Miss You, which arrived on streaming services on Friday (May 6).
Ahead of its release, the Chicago rap star channeled his inner HITS Daily Double — the music industry trade publication that forecasts sales and chart positions — by sharing his first-week sales prediction for Harlow's sophomore LP.
"Told jack harlow couple days ago he gone do 200k first week," Durk tweeted along with two trophy emojis on Thursday (May 5).
Told jack harlow couple days ago he gone do 200k first week 🏆🏆

— THE VOICE (@lildurk) May 5, 2022
Lil Durk's sales prediction came shortly after HITS Daily Double issued its first-week sales forecast for Come Home the Kids Miss You, projecting the album will earn between 160,000 and 180,000 album-equivalent units.
The project is poised to debut at No. 1 on the Billboard 200, handing Jack Harlow the first chart-topping album of his career. Just last month, the Louisville, Kentucky native scored his first solo No. 1 single on the Billboard Hot 100 thanks to his Fergie-sampling "First Class."
[email protected]'s 'Come Home the Kids Miss You' expected to debut #1 on the US albums chart next week with 160-180K, @sanbenito's 'Un Verano Sin Ti' expected to be #2 with 125-150K (via @HITSDD).

— chart data (@chartdata) May 3, 2022
Boasting appearances from Drake, Lil Wayne, Pharrell and Justin Timberlake, Come Home the Kids Miss You serves as the follow-up to 2020's Thats What They All Say, which peaked at No. 5 on the Billboard 200 after notching 51,000 album-equivalent units in its opening week.
Lil Durk is no stranger to Billboard success himself. In March, his seventh album 7220 debuted atop the Billboard 200 behind 120,500 first-week sales. The project spawned two top 20 Hot 100 hits in the Morgan Wallen-assisted "Broadway Girls" and "AHHH HA."
2021 was even kinder to Smurkio, who reigned supreme as the artist with the most Hot 100 entries last year with 41, tied with pop juggernaut Taylor Swift.
Stream Come Home the Kids Miss You below.