Kid Cudi & Baby Keem Link Up At Kendrick Lamar 'Big Steppers' Show: 'Long Overdue'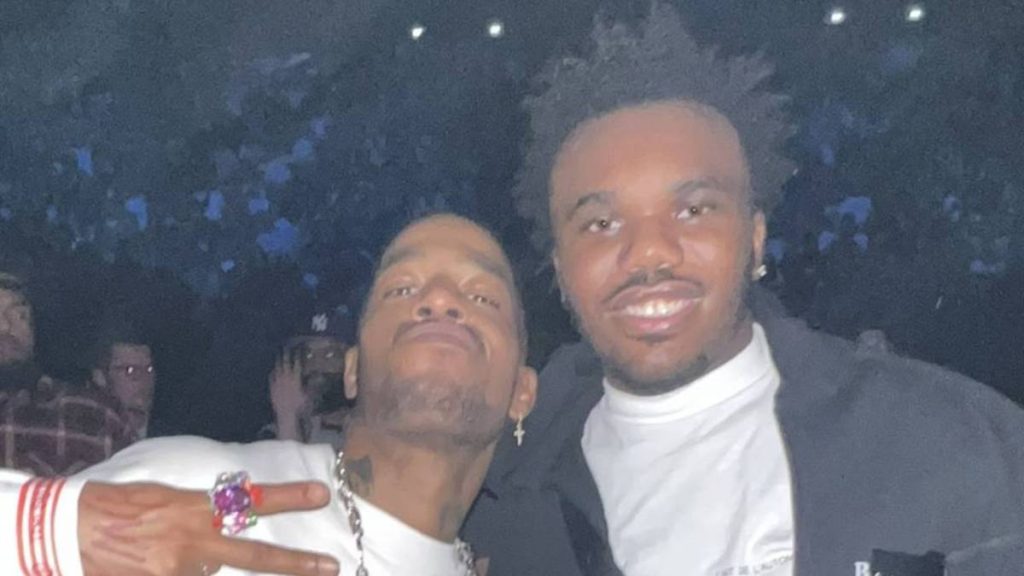 Paris, France – Kid Cudi and Baby Keem have long been fans of one another, but they finally linked up for the first time over the weekend following Kendrick Lamar's The Big Steppers Tour stop in Paris.
Saturday (October 22) also served as Keem's 22nd birthday and Cudi made sure to shout him out on Twitter after they posed for a photo together.
Happy Birthday boi!! Epic show @babykeem pic.twitter.com/S30yorSf5t

— The Chosen One (@KiDCuDi) October 22, 2022
It was the first time Cudi had the chance to take in The Big Steppers Tour and the Ohio native was thoroughly impressed while lending his stamp of approval to the performance.
"Kendrick and Keem did a hell of a job," he wrote. "Really fuckin great show."
Cudder also posted a clip of him dapping up Keem and it appears they shared kind words for one another's art.
"First time meeting," Cudi added. "Long overdue. Lotta love."
First time meetin. Long overdue. Lotta love ✌🏾💖🥹 pic.twitter.com/i7CZV8uHrJ

— The Chosen One (@KiDCuDi) October 22, 2022
Prior to his mainstream ascension, Baby Keem revealed to Complex in 2019 that Kid Cudi was one of the main inspirations that made him start rapping in the first place while growing up.
"I didn't want to be like the best lyricist," he said. "I wanted to be the best: the king of flows. I wanted to have crazy flows. That was my whole thing from when I was 12 years old.
"I was inspired by Cudi's cadences and shit like that. Kid Cudi's one of my favorite artists. [Kid Cudi's] 'Immortal.' His cadence. Everything. He makes you feel how he really feels the song, what it's about."
Cudder and the Grammy winner are yet to team up on a track and while Cudi has stated his plans to move away from being "Kid Cudi" the artist, he'd probably make an exception to work with Baby Keem.
The Big Steppers Tour continues to trek overseas through Europe with shows this week currently set for Germany, Switzerland, Belgium and more.