Kid Cudi Reveals 'The Boy Who Flew To The Moon Vol. 1' Tracklist & Cover Art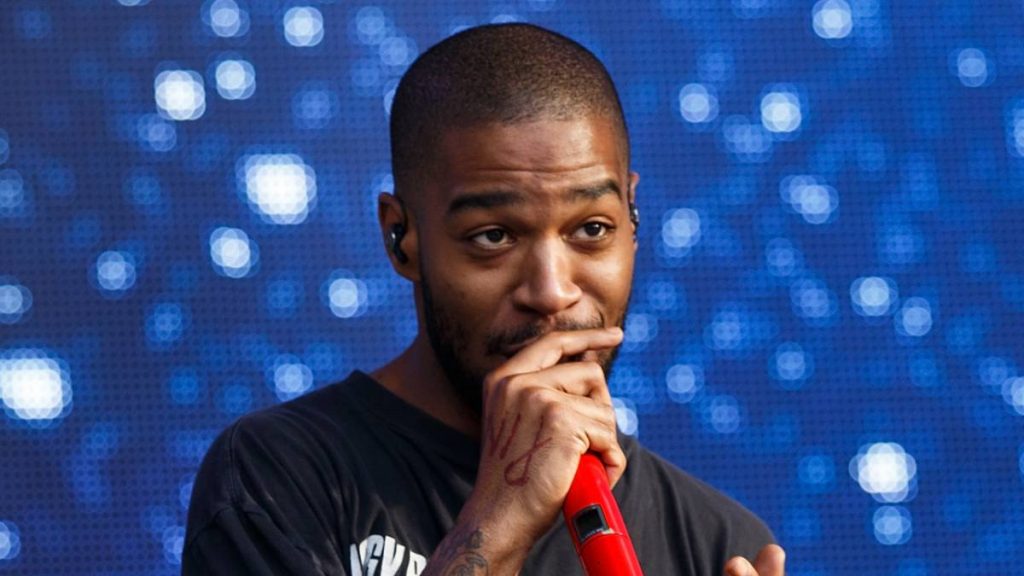 Kid Cudi has unveiled the tracklist and cover art for his greatest hits compilation, The Boy Who Flew To The Moon Vol. 1, ahead of its release later this week.
Just days after announcing the project, the Cleveland, Ohio native gave fans a first glimpse at the cover on Tuesday (July 5), which shows Cudi standing on the roof of a building while rocking a pair of North Face x Gucci dungarees.
7/8 pic.twitter.com/YlSN0sfDjJ

— The Chosen One : I 💖 YOU FRESHIE 4EVER (@KidCudi) July 5, 2022
The Lonely Stoner returned to social media on Wednesday (July 6) with the official The Boy Who Flew To The Moon Vol. 1 tracklist, which recaps his 14-year, eight-album career across 18 carefully curated songs.
Included in the collection are his early Man on the Moon hits "Day 'N' Nite" and "Pursuit of Happiness," Man on the Moon II favorites "Ghost!" and "Mr. Rager," and Indicud anthems "Just What I Am" and "Unfuckwittable."
Select tracks from 2011's WZRD, 2014's Satellite Flight: The Journey to Mother Moon, 2015's Speedin' Bullet 2 Heaven, 2016's Passion, Pain & Demon Slayin' and his most recent album, 2020's Man on the Moon III: The Chosen, also make the cut.
While the compilation doesn't feature any new material, as some fans may have been hoping for, the 2015 SoundCloud loosie "love." — a Satellite Flight leftover that samples Ratatat's "Sunblocks" — finds an official home on the project.
✌🏾💖🚀 pic.twitter.com/BW9ANn3404

— The Chosen One : I 💖 YOU FRESHIE 4EVER (@KidCudi) July 6, 2022
The Boy Who Flew To The Moon Vol. 1 drops Friday (July 8). The nostalgia will continue into next week as Kid Cudi is set to reissue his 2008 debut mixtape A Kid Named Cudi on streaming services on July 15.
"'A Kid Named Cudi' dropped July 17th 2008," he tweeted while announcing the news earlier this week. "This official release is 2 days shy of the 14th anniversary. I am so damn excited u all get to enjoy it again, remastered, w all the jams that made people fans from jump. Also, did a new intro."
Kid Cudi's 2022 plans involve more than just dusting off old material, though. September 30 will mark the release of his new album and accompanying Netflix series, Entergalactic, which he's hailed as his "greatest achievement."
Co-created by Kenya Barris and starring the likes of Ty Dolla $ign, Jaden Smith and Timothée Chalamet, the animated series follows two young musicians as they balance love and success in New York City. Details about the album remain scarce, although Cudi kickstarted the rollout with the first single "Do What I Want" in June.