Killer Mike Performs 'Run' On Jimmy Fallon, Emphasizes Voting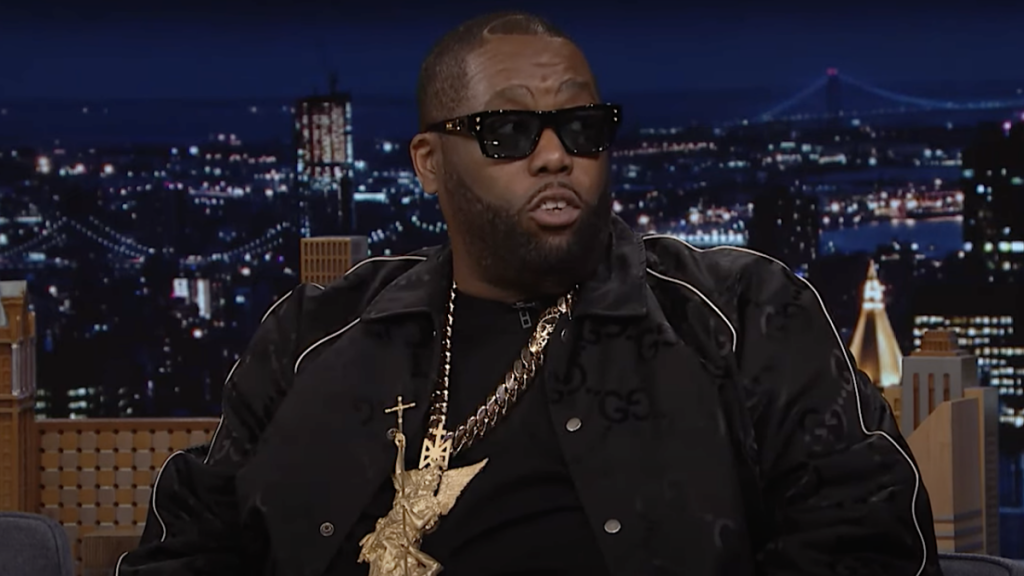 Killer Mike made an appearance on The Tonight Show Starring Jimmy Fallon Friday night (October 7) and performed his latest single "Run."
Released in July, the track is his first solo offering since the release of his 2012 album R.A.P. Music.
Accompanied by The Roots, DJ Cutmaster Swiff, and Georgia Me, Killer Mike thrilled the audience with a soulful rendition of the introspective track.
Before his performance, Killer Mike sat down for an interview with Fallon where he shared the inspiration behind "Run."
"It's a hopeful, uplifting, from Black Atlanta, Black America just to say, 'We got to keep running toward victory and freedom,' Killer Mike said of the single.
With the midterm elections coming up, Killer Mike emphasized the importance of voting.
"It's very serious, and hyper-serious locally," Killer Mike explained. "On a very local level, the people that are chief of police, the mayors you elect, your prosecutors, your city council people, it's very important.
"A couple weeks ago, they were threatening the nightlife in Georgia — in Atlanta in particular — which kind of sprouts some of the biggest artists in the world — 2 Chainz, T.I., Lil Baby and myself — and if those clubs, which a lot are independently or small business-owned, get closed, it closes the whole economy," Killer Mike continued.
During the segment,  he also discussed his cameo on Ozark and his first time meeting Laura Linney, the co-star of the show.
"I met Laura Linney on a plane and I was stoned. I was high and high," Killer Mike recalled. "She was just incredibly nice."
An avid pro-cannabis activist, Killer Mike expressed his support for President Joe Biden's plan to decriminalize marijuana on Twitter.
Best!!!!! Reschedule. Legalize. Allow the folks u are freeing into the business and ownership in the legal space. We will support u on this Mr President https://t.co/aKxmWXwHFG

— Killer Mike (@KillerMike) October 6, 2022
"Best!!!!! Reschedule," Killer Mike's post read. "Legalize. Allow the folks u are freeing into the business and ownership in the legal space. We will support u on this Mr. President."