Kodak Black Clowned For Self-Snitching On Instagram: 'I Done Turnt Into A Thief'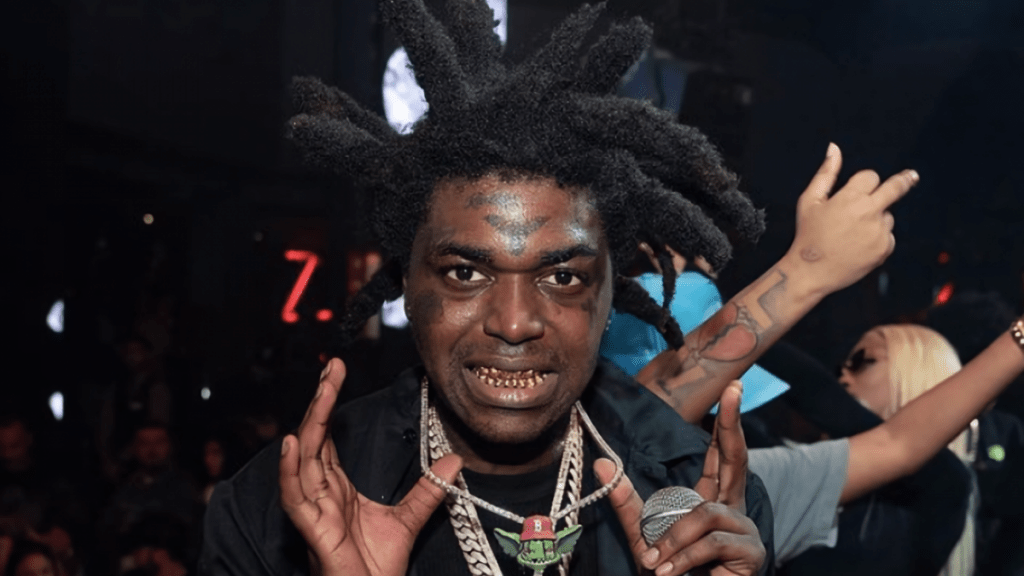 Kodak Black is catching flak on social media again — but this time, it's not for groping his mother. Now, the Bill Israel rapper is self-snitching on Instagram. On Sunday (January 30), the Pompano Beach native admitted he'd just swiped a cheap back scratcher for no apparent reason.
"SMH I Done Turnt Into A Thief Ouchea Lol," he wrote in his Instagram Stories. "N-gga Jus Stole A Dam Back Scratcher Out Da Store. Guess I Still Got It Bih. Keep It Up Ima Start Boosting Clothes Next."
View this post on Instagram
Almost instantly, fans lit up Akademiks' comment section with remarks such as "N-gga must love jail," "He buggin fr boutta be locked up for nothing lol" and "He tryna go back to jail." After all, Kodak Black has only been out of jail for a year.
As one of Donald Trump's final acts in the Oval Office, he commuted Kodak's sentence after he was busted for falsifying information on federal forms to buy four firearms from a Miami gun shop on two separate occasions. Kodak was originally sentenced to 46 months behind bars and expected to remain in prison until 2022 after federal prosecutors denied his request to have his sentence reduced last January.
As part of his numerous social media pleas to Trump, Kodak offered to donate $1 million to a charity if he pardoned him before leaving office. "If The President Them Free Me, I'm Gonna Spend 1 million on Charity within The First Year I'm Out," he wrote in a since-deleted tweet. "That's on Everything."
Despite Kodak's release, he still faced a sex assault case in South Carolina. While Kodak was busy tweeting about how appreciative he was of Trump's last minute act of mercy, Florence County prosecutors were making their case. As pointed out by Courthouse News, Kodak's pardon didn't protect him from the South Carolina case in part because presidential clemency applies to federal, not state charges.
The case was ultimately closed when Kodak pleaded guilty in April 2021. As part of a plea deal, Kodak pleaded guilty to first-degree assault and battery in exchange for 18 months of probation. He was originally facing up to 30 years, but the plea agreement spared him from a longer prison sentence. His 10-year sentence was suspended for the 18 months of probation.